SFJAZZ Presents a Banquet of Singers of The Great American Songbook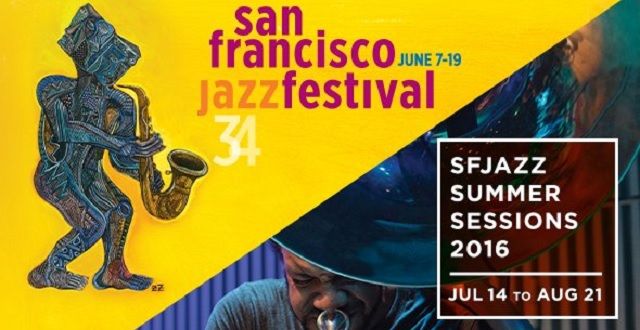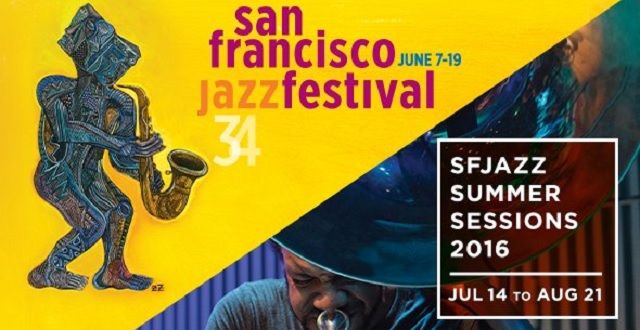 In the middle of the SFJAZZ July schedule, "Summer Sessions 2016," was an unusual listing labeled "The Great American Songbook." Three of the Bay Area's greatest vocalists were featured, Clairdee (with Jaime Davis), Kim Nalley, and Paula West, along with Tierney Sutton (based in Southern California). In addition, young saxophonist/vocalist Grace Kelley (now based in New York) was to make her SFJAZZ debut in the intimate Joe Henderson Room, located in the front of the SFJAZZ building.
As a jazz festival program, this was a group of concerts not to be missed by anyone interested in vocals and the particular scene in the City where a presentation like this is sadly extremely rare. San Francisco no longer seems to support a club scene where these artists would be playing somewhere nightly. It is true that a trip through the entire city will feature places that have music, and even occasionally jazz. But Feinstein's (once the RRAZZ Room, now a club at the Prince Hotel in Philadelphia, and currently run by the Michael Feinstein organization) seems to have eliminated jazz-related singers this year,  and Yoshi's San Francisco has been closed for some time (the Oakland location still operates but also does not feature jazz at the moment). Where or where would an adult music fan go, looking for food and music with a great singer? It is now hard to say.
That makes this type of scheduling at festivals critical to the idea that vocal art is something important and precious. Singers were once ubiquitous in the popular music of the Swing era and before. And they were not only popular in their own right, but served as a bridge to appreciation of jazz for listeners who might not get the full scope of the music, but were drawn in by the personal connection they could make to a song artist fronting a group or even a big band. Now, vocal gigs are not only difficult to find, but demonstrate the ongoing problem of women trying to make a career in jazz. Male singers are even rarer, despite the talents of Kurt Elling and Kevin Mahogany.
Clairdee
Each one of the shows in this SFJAZZ series was original, stylish, full of life, and thrilling. On July 14, the classic music stylist Clairdee played a Gershwin set with a big band led by Aaron Lington. This performance demonstrated the kind of stamina and courage live performance demands, as Clairdee had to deal with the fact that her singing partner, Jamie Davis, had a terrible cold, and there were some rare faults in the sound mix, which allowed the band to drown out the vocals during key points in the performance. On top of this was the challenge to recreate the Gershwin "Porgy and Bess" material with only two singers.  That said, there was a lot to admire in a concert presentation of this, one of the greatest achievements by any composer of the Great American Songbook era. The band arrangements were stellar, Clairedee herself was in excellent form, and the audience was appreciative and enthused by the material.
Grace Kelly
Grace Kelley, at age 23, is an artist who continually develops her music and now performs with a powerful energy and style. She is on the verge of becoming a Bay Area favorite, and if this performance is any indication, will be featured again soon. Performing in the Joe Henderson Lab on July 15, she brought a band that featured both acoustic piano (Julian Pollack) and an electric piano synth, played by Jacob Mann. The fast set featured Kelly's vocals, originals, and a burning version of the Sonny Rollins tune, "Saint Thomas," played on a sparkling new soprano saxophone. Grace stands out as someone who demonstrates the full range of performance combining entertainment with a new, gutsy and New Orleans-influenced style. She now ranks as one of the fiercest blues-influenced sax players we have seen.
Kim Nalley
Upstairs at the SFJAZZ CENTER on July 15, Kim Nalley could be seen on the building's video system, also performing with a very bluesy style, for which she is known. Featured in her band is the always exciting Tammy Hall on piano. Nalley performed music from her new Blues People and more, including "Never Make Your Move too Soon," "Sugar in my Bowl", a powerful ballad, "Michael Brown Is Dead", "Amazing Grace," and a perfectly rendered "Round Midnight."
That left two more shows, Paula West and Tierney Sutton. We would have liked to have seen Denise Perrier in the Joe Henderson Lab, but this conflicted with the Paula West show.
Paula West
Paula West has gained popularity by her creative selection of tunes and her style, which covers jazz, folk and pop. This performance, especially created for the concert, had a few rough edges, but was stunning in its originality and adventurous set list, an exploration of American political music by Simon and Garfunkel, Pete Seeger, Bob Dylan, and Woody Guthrie on July 16. Songs ranged from classic like "Over There" to Nina Simone's "Mississippi God Damn," to a short medley from South Pacific to "Brother Can You Spare a Dime." The entire effect, with large screen visuals in the back of the stage, was mesmerizing. It left the audience with the real sense that they had seen something important, moving and meaningful. Hopefully, Paula will continue with this presentation and expand and develop it. It was a very special opportunity to see this artist developing a show like this and experimenting with a wide range of Americana.
Tierney Sutton
Finally on July 17, Grammy-winning vocalist Tierney Sutton presented a technical tour de force in singing with a band she has been touring with for twenty years. Her material included traditional folk songs and Broadway melodies, including classics like "Skylark," "Blue and Green," "Fever," "Surrey With the Fringe on Top," and others. Tierney demonstrates an effortless style and the communication with her group is seamless.
All of these shows were top notch. Hopefully this type of program will be repeated by the Festival, expanded, and include even more singers who specialize in the Great American Songbook, as well as a few instrumentalist who have mastered the material. This was a very special series of events, one of the highlights of the summer and a special treat.