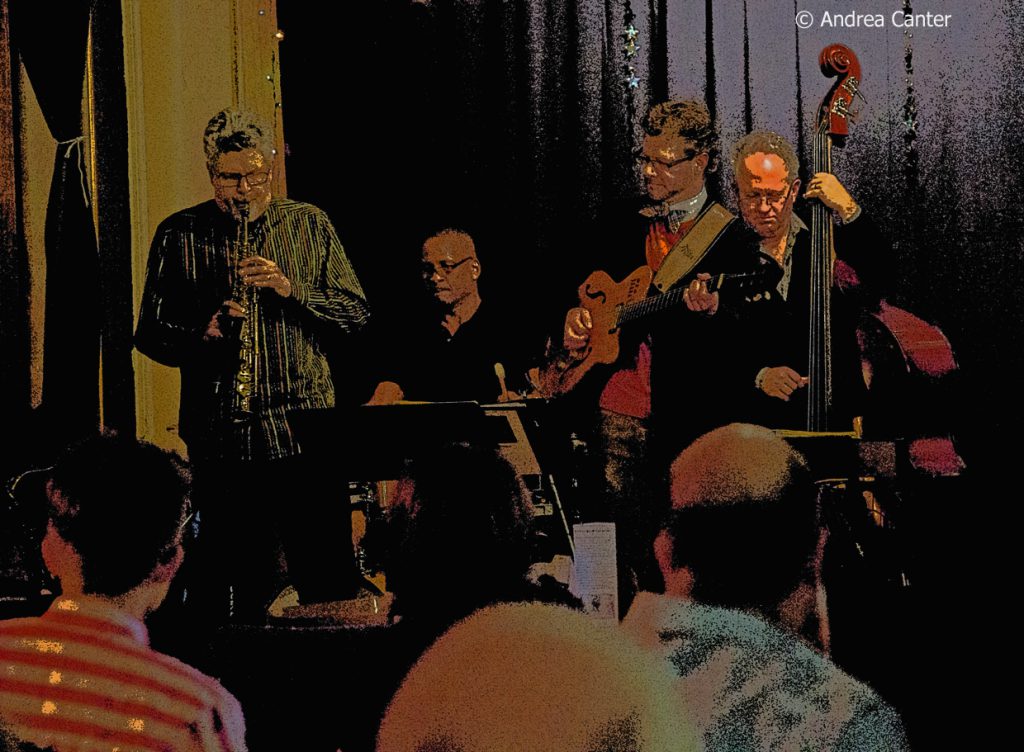 © Andrea Canter
For nearly three years, Steve Kenny has presented two bands per Saturday Night Jazz at the Black Dog in St Paul's Lowertown.  This weekend (June 3) is an all-veteran affair with No Room for Squares at 7 pm, followed by Pau Harper's Show and Tell at 8:30 pm.
No Room for Squares (7 pm)
Known for their hard-hitting bebop arrangements, tonight's edition of NRFS, led by drummer Bill Stieger, features saxophonist Jimmie Wallace, pianist Mikkel Romstad, and  bassist Adam Tucker.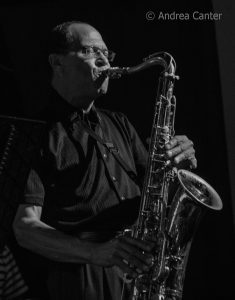 Tenor saxophonist Jimmy "Jimmyapolis" Wallace was destined to a life in jazz as the son of a jazz drummer growing up in Philadelphia, where he met John Coltrane and saw Miles Davis on stage. He had a long-standing gig at the Loring Café and is a often heard at the annual Freedom Jazz Festival. Jimmie has performed regularly at Heimie's Haberdashery, Nick and Eddie's, Loring Pasta Bar, and is a long-standing member of the Capri Big Band.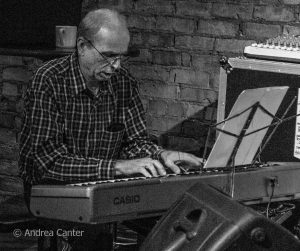 Pianist Mikkel Romstad has played and/or recorded with just about every jazz instrumentalist and vocalist in the Twin Cities at one time or another, including Irv Williams, George Avaloz, and Lucia Newell. He was featured in the annual Bobby Peterson Memorial Piano Showcase at the Artists Quarter, and performs with The Five and No Room for Squares.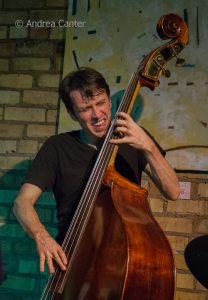 Bassist Adam Tucker has been playing, recording and producing music for many years on the Twin Cities scene. He's less known for his substantial jazz chops than as a member of groups like The Sextons, and is the driving creative and technical force behind Signature Tone recording studios, well regarded in the heavy metal community. However, many think of Adam as "the secret weapon" in jazz circles, given his work with the Adam Meckler Orchestra, the Jana Nyberg Group, and his long association with Steve Kenny (Bastids, Group 47).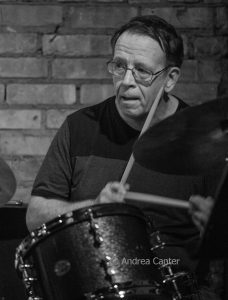 Bill Stieger grew up in St. Paul and attended the University of Minnesota. An English major, he nevertheless made his living playing drums at jazz and rock venues throughout the Midwest. Bill started playing occasional Sunday jazz gigs at what would become the original Artists' Quarter in Minneapolis and he called Eddie Berger to join him. This association of Bill and Eddie became the famed Eddie Berger All-Stars, leading to a weekly Sunday Jazz Night at the venue, and ultimately, the establishment of the Artists Quarter as a jazz club.  From 1999 to 2002, Bill worked as an associate editor with St. Croix Valley Press, and was awarded "Best Feature Story" from the Minnesota Newspaper Association.
Paul Harper's Show and Tell (8:30 pm)
Show and Tell, led by saxophonist Paul Harper, made its debut at the Black Dog about two years ago, returning now with the original cast, including guitarist Mike Cramer, bassist Charlie Riddle, and drummer Nathan Norman.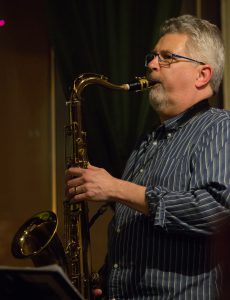 Paul Harper has been a busy Twin Cities performer, appearing on numerous recordings and performing for nearly two decades with the Illicit Sextet. These days Paul performs with Spirit Jazz, Roos & Harper, guitarist Joel Shapira, Charmin & Shapira & Friends, and other ensembles through Sunset Park Music. In addition to Show and Tell, he also leads the Bardo Quartet.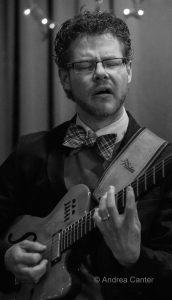 Mike Cramer first learned acoustic blues before he started playing jazz gigs in high school. After receiving his degree in music from the University of Northern Iowa, he relocated to the Twin Cities, where he won the 2012 Minnesota State Flatpicking Championship. Around the metro, Mike peforms on guitar and mandolin, teaches at the St Paul Conservatory for Performing Artists, Grinnell College and the National Guitar Workshop; contributes articles to leading guitar magazines and produces video lessons.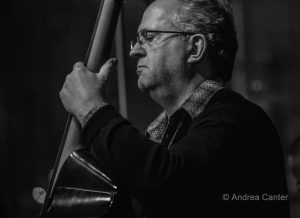 Bassist Charlie Riddle keeps busy with a variety of bands, including the Riddle Brothers, Bruce Jackson and the Moondogs, guitarist John Penny and more.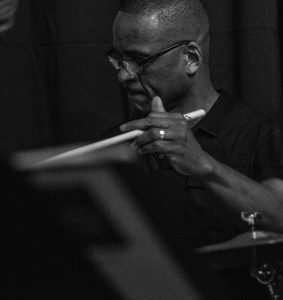 Nathan Norman, drums, has an extensive resumé performing with area artists, including vocalists Debbie Duncan, Connie Evingson, JoAnn Funk, and Charmin Michelle. He's also played and/or recorded with Bill Banfield, Nancy Bierma, Robert Huntley, French 75 and more, and performs regularly with the Travis Anderson Trio and as a founding member of the Illicit Sextet.
The Black Dog is located at 308 Prince Street in the Northern Warehouse in St Paul's Lowertown. No cover but donations ($10 suggested) are appreciated to support the artists and the series. Full Saturday Night Jazz schedule at www.saturdaynightjazzattheblackdog.info. See also www.blackdogstpaul.com for the Black Dog's full event calendar.