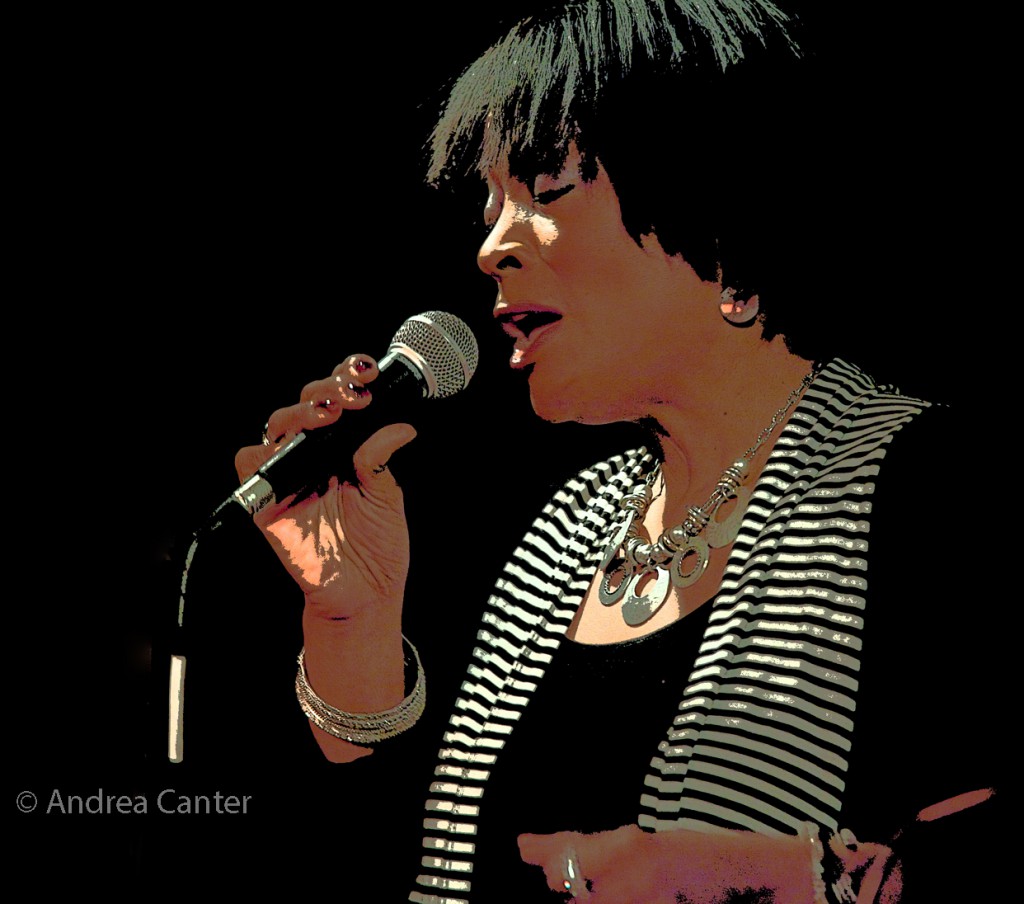 Not all legacies live up to their heritage, but  Twin Cities vocalist Lila Ammons stands tall with the likes of Ravi Coltrane, John Pizzarelli and Marcus Gilmore. The granddaughter of Boogie Woogie master pianist, Albert, and niece of tenor sax titan, Gene "Jug" Ammons, Lila proves that one can indeed make a successful leap from classical voice to jazz singer. With her classic sense of time, inventive phrasing, spot-on intonation, and emotive storytelling– and whatever part played by nurture or nature, Lila brings her quartet "Quad" to Jazz Central for Vocal Jazz Night on April 7.
Lila Ammons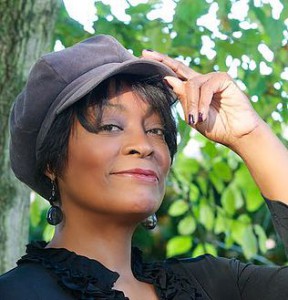 Chicago native Lila Ammons has been singing since age three, when she also started to teach herself piano. She moved on to formal piano and later violin studies, and performed in school plays and musicals. After earning a Bachelor of Music in Vocal Performance at the University of Michigan, Lila moved to New York where she earned her Master's in Vocal Performance from the Manhattan School of Music. Ammons spent twelve years singing opera, recitals and oratorio in the US and Europe, as well as doing commercial and film work. But the genetic pull of jazz and blues eventually was too strong to ignore, and on relocating to the Twin Cities about 12 years ago, Lila moved steadily into the worlds of swing, bop and (true to her roots!) boogie woogie.
At the 2004 Minnesota State Fair, Lila was awarded first place in the Open Division of the Amateur Talent Contest for her performance of "Love for Sale."  Ever since, with her wide vocal and interpretive range, Lila has performed around the region, at the Twin Cities Jazz Festival, Freedom Jazz Festival, KBEM Winter Jazz Festival, and Arts and All That Jazz Festival. She has performed regionally on the Heritage Stage at the Chicago Blues Festival and on the Arches Piano Stage at the Cincinnati Blues and Boogie Woogie Festival. Among local club and concert stages, Lila has been heard at Bar Lurcat, Dakota Jazz Club, Bloomington Center for the Arts, Honey Lounge, Jazz Central, Tangiers and more. A few yeas ago, in honor of Albert Ammons 100th birthday, Lila presented a series of concerts throughout the U.S.
Lila has been the featured vocalist with the ABC&D of Boogie Woogie quartet with German pianist Axel Zwingenberger and British musicians, Ben Waters, Charlie Watts (of "Rolling Stones" fame), and Dave Green. With Zwingenberger, she released Lady Sings the Boogie Woogie (2008), a documentation of lost gems of the boogie woogie and classic blues eras, and continues to tour throughout Europe with Zwingenberger. Lila was also featured on the Jools Holland BBC 2 Radio show hosted by British musician, Jools Holland.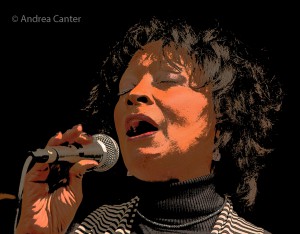 For her first solo jazz recording project, The Nearness of You, Lila assembled a veteran New York team with Onaje Allan Gumbs sharing piano duties with James Weidman; Leon Dorsey on bass and Steve Williams on drums fill out the rhythm section, with special guests Houston Person on tenor (3 tracks), Marvin Sewell on guitar (3 tracks), Michael Wimberly on percussion (3 tracks), and cellist Nioka Workman appearing on one tune. Three New York studios, along with Matt Zimmerman's Wild Sound in Minneapolis, provided the technical support. The song selection reflects Lila's varied sources of inspiration, from the great American Songbook writers (Hoagy Carmichael's popular title track; Cole Porter's "What Is This Thing Called Love"), and Brazil's Jobim ("Só Danҫo Samba"  and "Fotografía") to a selection from women composers of blues and ballads (Bernice Petkere, Betty Hall Jones, Helen Humes and Billie Holiday), and a beautiful tune from Tadd Dameron ("If You Could See Me Now"). As a singer and interpreter, Lila brings many gifts to the recording as she does to every live performance — solid intonation, a graceful mezzo, a nuanced delivery, a judicious use of an easy-flowing scat, horn-like phrasing.
The Quad at Jazz Central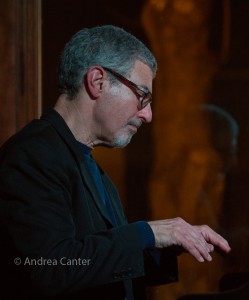 With Lila, the Quad features the ensemble that has performed as the Phil Aaron Trio–Phil on piano, Tom Lewis on bass, and Jay Epstein on drums. Phil Aaron is a Chicago native who studied music at the Berklee College of Music and the University of Illinois.  After ten years in LA, he moved to Minneapolis in 1989, becoming fully immersed in the local jazz scene. By day,  Phil works as a composer of film and television scores winning an Emmy in 2007 for his scoring work on the PBS animated series, "Auto-B-Good." An active recording artist as sideman and on five CDs of his own, Phil plays regularly with his own trio and Lucia Newell and Joyce Lyons, as well as the Phil Hey Quartet. Tom Lewis is a busy sideman throughout the Twin Cities. He played in Eddie Berger's last band, The Jazz All-Stars, and is a veteran of the Phil Hey Quartet, Phil Aaron Trio, and The Five, Bottlomless Pit, and Charmin and Shapira and Friends. Tom appears on numerous recordings with area musicians. For many years, Jay Epstein has been one-third of Red Planet with Dean Magraw and Chris Bates, and Framework with Bates and Chris Olson. These days, Jay also keeps busy with Klezmerica, Firebell, Dean Granros' Tall Tales, a duo with guitarist John Penny, and other ensembles, as well as supporting area vocalists and touring with Five by Design.
And be it with a New York team or local partner, for an audience of six or sixty or 600, live or on record, Lila Ammons will give a performance worthy of Birdland  or Carnegie Hall. The legacy of Albert and Gene lives on in good company, as will be on full display Thursday night at Jazz Central.
Jazz Central Studios is a nonprofit performance and teaching space at 407 Central Av SE in Minneapolis. Vocal Jazz is held from 7:30-9:30 pm every Thursday; donations of $10 are suggested.