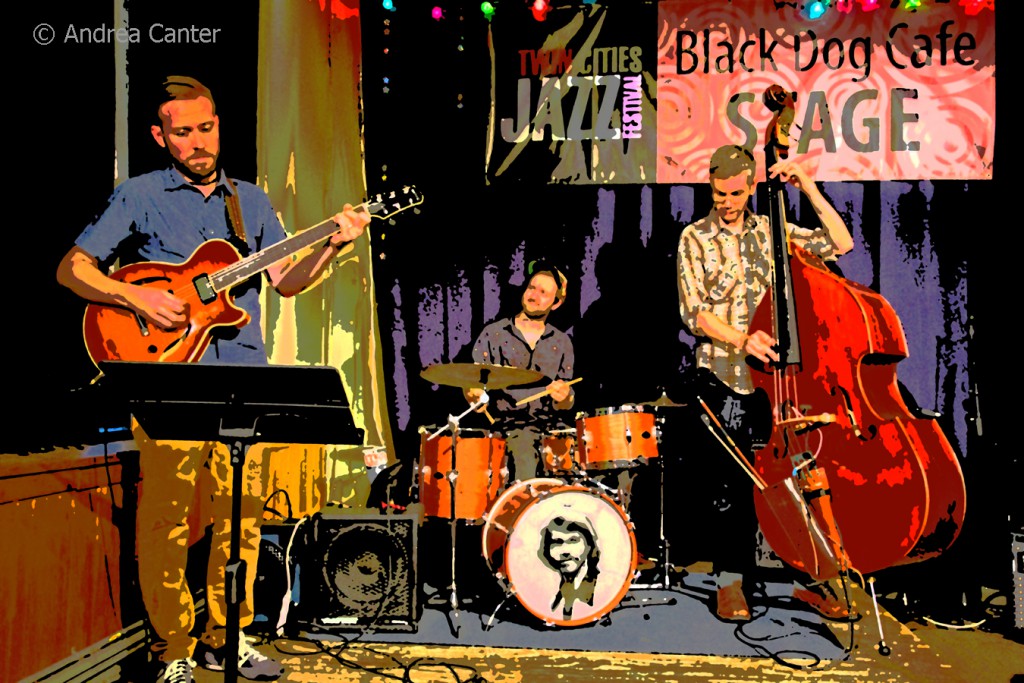 Last summer, prolific bandleader and guitarist Zacc Harris debuted a new trio, American Reverie, featuring Harris, Matt Peterson and Lars-Erik Larson. On Saturday, April 9, Harris brings American Reverie to his Jazz at Studio Z series of concerts and master classes. Master Class begins at 6 pm, with the concert following at 7 pm, at Studio Z in St. Paul's Lowertown arts district.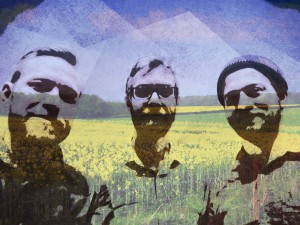 American Reverie
Harris started this project in 2015 after returning from Virginia with the American classic "Shenandoah" stuck in his head. Then, in the spirit of Bill Frisell, Ron Miles, and Brian Blade's Fellowship Band, Harris decided to present a full set of reimagined folk and Americana pieces like "Shenandoah", "Tennessee Waltz", and "Long Black Veil" in a jazz setting– on the Saturday Night Jazz at the Black Dog series. The repertoire has expanded to include works from Bob Dylan, Tom Waits, Wilco, and more.
A free master class at 6 pm will focus on the techniques and devices which Harris and company have used to re-imagine and re-invent these old tunes in a jazz setting. Arranging concepts and reharmonization techniques will be discussed in detail. Those who arrive by 6 pm for the master class can stay for the concert for the $10 advance ticket price.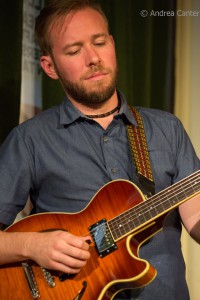 The Band
A native of Long Beach, CA. Zacc Harris came to Minneapolis about eight years ago after graduating from Southern Illinois University. He's studied with such acclaimed guitarists Adam Rogers, Jonathan Kreisberg, Miles Okazaki, Steve Cardenas, and Gilad Hekselman. In the Twin Cities, Zacc formed the Luminessence Trio (now Zacc Harris Trio), continuing weekly gigs at the Riverview Wine Bar. In addition to his Zacc Harris Quartet and Group, Zacc leads the Atlantis Quartet, Vital Organ, and Monk in Motian; and performs with Dean Granros' Tall Tales, the Babatunde Lea Quartet, Adam Meckler Quintet, and many other projects.  He has toured throughout the US and in the UK, recently leading his quartet for a three-night stand at the renowned Ronnie Scott's Jazz Club in London. In addition to performing and directing the Jazz at Studio Z series for the past four seasons, Zacc released his debut recording with the Zacc Harris Group, The Garden, in 2012. He also is dedicated to teaching, as an adjunct faculty at Hamline University and as a private instructor for the past 15 years.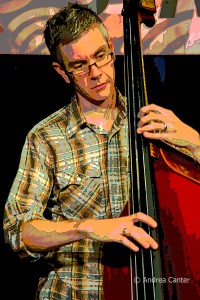 Originally a trombonist, Matt Peterson switched to bass while studying music at the University of Minnesota Duluth. In 2004, he relocated to the Twin Cities and quickly became a first-call bassist He regularly plays with the Zacc Harris Trio, the Jana Nyberg Group, the Twin Cities Hot Club, Mill City Hot Club, and Robert Bell's Hot Swing Combo. Peterson is also a music educator, teaching elementary K-5 students in the Edina Public Schools.
Lars-Erik Larson is a drummer and composer based in St. Paul. Larson earned his Master's Degree in Jazz Studies from the University of Illinois (Champaign-Urbana), where he studied with renowned drummer Dana Hall. After completing his degree in 2012, he moved to the Twin Cities where he has played with many local bands, including the No Coast Quintet, Zacc Harris Trio, Bryan Nichols Trio, and the Thomas Nordlund Group; he also leads Mancrush and Ramtrack.  With Mancrush, he released Authentic Midwestern last month.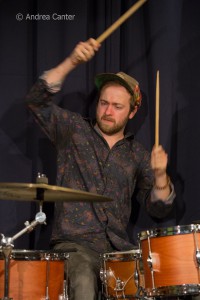 Says Zacc, "Join us this Saturday for an evening of music that evokes the imagery of an America gone by." Come early for the free master class an enjoy the early-bird discount of $10 for the concert. (Tickets at the door, $15.)
Jazz at Studio Z is funded by a grant from the Metropolitant Regional Arts Council. Studio Z is located at 275 E. 4th Street, in the Northwestern Building (Suite 200) in St. Paul's Lowertown, one block east of Union Depot. Advance tickets at www.jazzatstudioz.org ($10) or at the door ($15). Master class at 6 pm (free); concert at 7 pm. Remaining concerts on the season include May 7 (Philip Greeleaf, Nathan Hanson, Doan Roessler, Davu Seru) and June 18 (Doug Little's Tres Mundos).