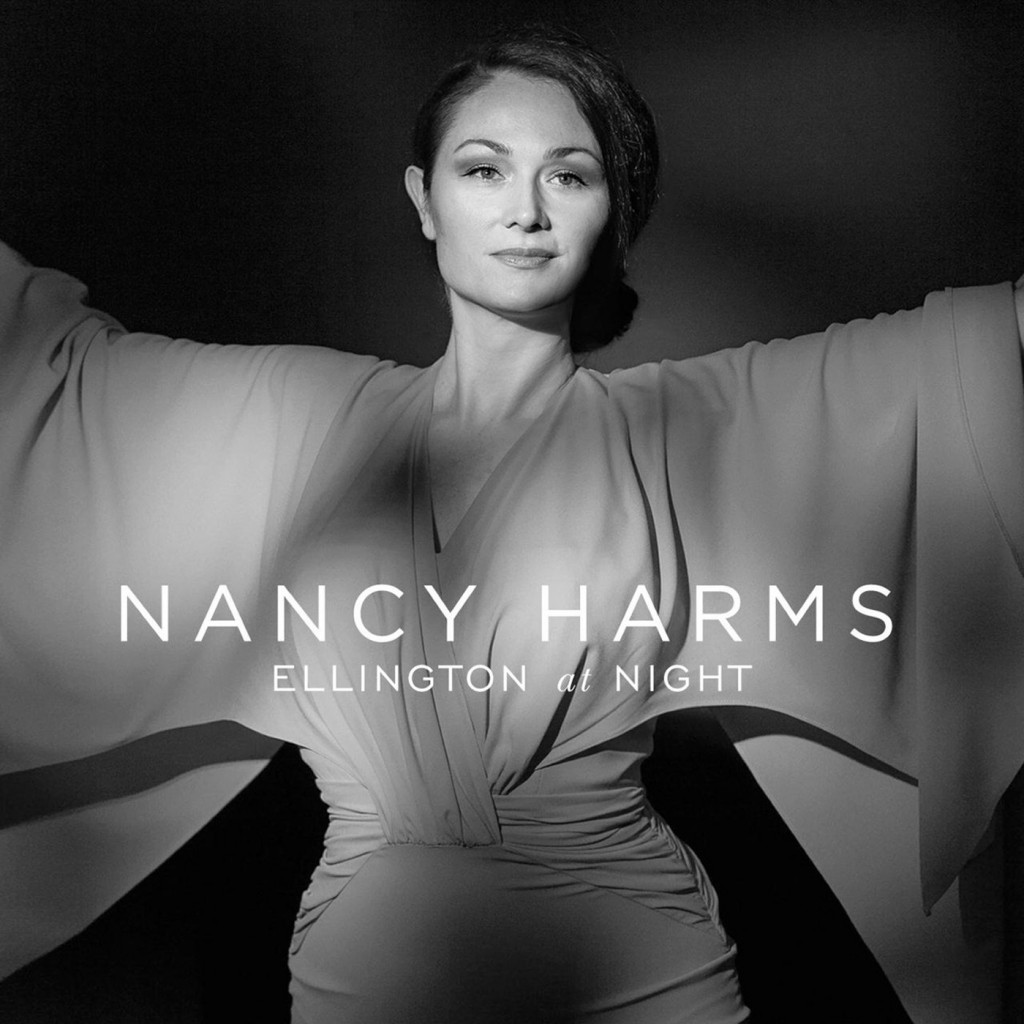 In 2015, Minnesota transplant, New York-based vocalist Nancy Harms presented two stunning rounds of shows at Manhattan's famed Metropolitan Room, showcasing immortal Duke Ellington melodies that she specially selected to illustrate that "luxurious royal blue" quality. A studio recording of this repertoire with a stellar trio headed by frequent musical partner, pianist Jeremy Siskind, and coproduced by long-time mentor Arne Fogel, yields Nancy's most ambitious–and artistically satisfying–project to date, and a should-be contender as one of the year's finest jazz vocal recordings, Ellington at Night (Gazelle Records, 2016).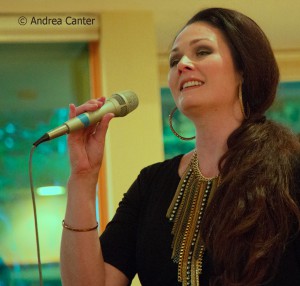 Ellington at Night follows Nancy Harms' precocious first outing, In the Indigo, and her first after moving to New York, the well-received Dreams in Apartments that displayed her first forays into songwriting. For her new album of the prolifically recorded Ellington, Nancy dips deep into the repertoire, combining new arrangements of such standards as "Lush Life," "Prelude to a Kiss," "Do Nothing Til You Hear From Me," "I Got It Bad and That Aint Good," and "I'm Beginning to See the Light" with seldom-heard tunes like "Rocks in My Bed," "Troubled Waters," and "Long, Strong and Consecutive." With pianist Siskind, bassist Danton Boller and drummer Willie Jones III, along with a string quartet and two tracks, Harms has perfect support for her "journey under the Duke's velvet sky and twinkling stars," as she notes on the album sleeve. She further explains that "Ellington's music explores all the richness that the night has to offer, from loneliness to luxuriousness, from flirtation to melancholy." And Harms elegantly succeeds in bringing this range of emotion and atmosphere to the listener.
Think we've heard every permutation of "Lush Life?" Apparently not, given Nancy's interpretation that pushes and pulls, from wistful to deep melancholia, rising from despair to determination. Similarly, "A Prelude to a Kiss" is one of the most sultry yet wrapped in innocence, the vocal complemented elegantly by Dalton Boller's bass. Far more upbeat, "Do Nothing Til You Hear From Me" and "I'm Beginning to See the Light" benefit from angular arrangements by Siskind; there's really no "four-alarm fire" here but both tunes smolder from start to finish, as Nancy's sly phrasing and fresh swing keep your ears (and heart) well above 98.6. "Long, Strong and Consecutive" was new to me but surely has all the makings of a standard, filled with clever metaphors and internal rhymes, a swinging melody arranged to the strengths of this trio (Willie Jones III particularly stands out with his roiling snares, Boller adds a finger-snapping solo), and Nancy's flirty, bordering-on-sassy delivery.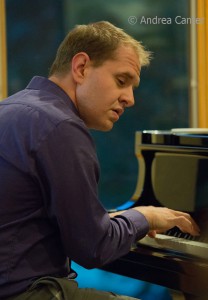 The swampy "Strange Feeling" shows off Nancy's flexibility in moving from whisper to sinister within one phrase, shining darkly, much like Siskind, who is off-center and slinky one minute, breaking into a Baroque-like fugue the next.  Boller's dark solo introduces another seldom-heard gem, the bluesy "Rocks in My Bed," while "Troubled Waters" moves faster with the energy and power of a spiritual, showing off the trio's–and the singer's–wide reach. And there's more energy than usual in this arrangement of "I've Got It Bad and That Ain't Good," less colored by blues than by determination.
The very beautiful, rarely heard "Lost in Meditation" is introduced by the steady beating heart of Siskind's soft chords and Boller's clock-like tones. Ellington might have written this with Nancy Harms in mind if not for the years between them, her voice nearly a whisper — lost in meditation. The contemplative atmosphere of personal reflection is enhanced by the inclusion of string quartet in the arrangement of "Reflection," every word–and every note– given its due.  The closing "I Like the Sunrise" similarly feels as if written with Nancy in mind, a voice that evokes those fleeting moments between night and dawn, between dream and that "new day," gaining strength and confidence as the sun climbs higher.
Only five years now on the New York scene, Nancy Harms has established a significant following and enviable bookings at Birdland, Kitano, Bar 55 and well beyond–particularly in Denmark and Italy. And she seems to rise an octave with each new release. Whether singing Ellington or Harms, she seems well on her way to a performing and recording career that is "long, strong and consecutive."