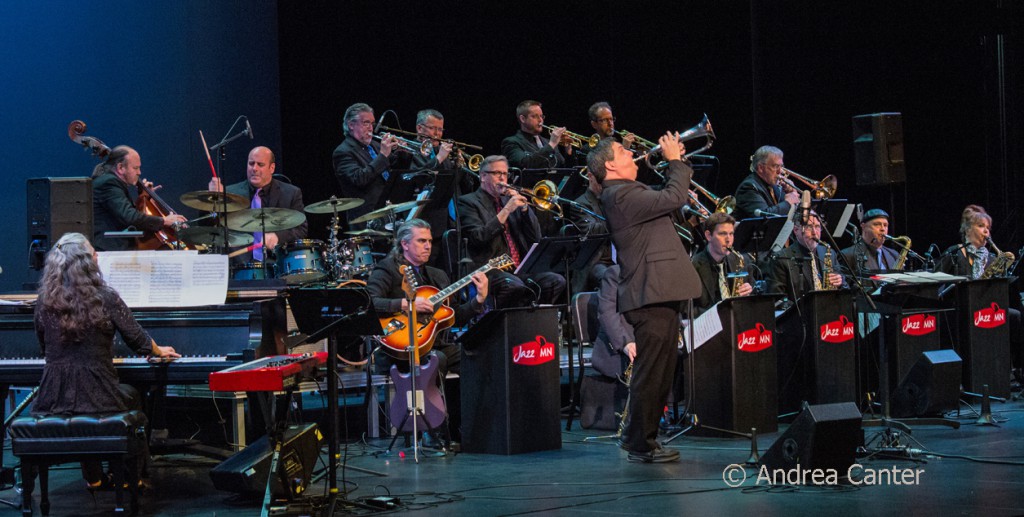 The JazzMN Orchestra presents trombonists Andy Martin and Bob McChesney in "Slide By Slide" on Saturday, April 23 at 7:30 p.m., the final concert of the 2015-2016 season, in the Hopkins High School Auditorium. "We are happy to have trombone masters Andy Martin and Bob McChesney sharing their individual talents with the band as well as performing together in a style reminiscent to the great duo recordings of Carl Fontana/Frank Rosolino and JJ Johnson/Kai Winding," said JazzMN Artistic Director Doug Snapp. In contrast to typical JazzMN concerts, Martin and McChesney's playing will be interspersed through the entire program. Also joining JazzMN will be Twin Cities vocalist, Charmin Michelle.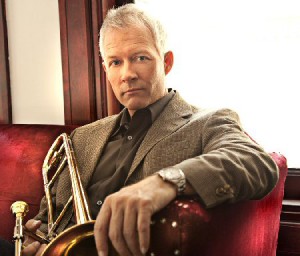 Andy Martin is a major force on the LA jazz scene, where he has worked since his teens. Featured as leader or co-leader on twelve albums, he's collaborated with such top jazz artists as Carl Fontana, Pete Christlieb, Bobby Shew, Eric Marienthal, Stanley Turrentine and Horace Silver, and had a long association with British bandleader and jazz promoter Vic Lewis. Currently Andy is the lead trombonist and featured soloist with Gordon Goodwin's Big Phat Band, the lead trombonist and soloist for the Tom Kubis Band, and was a featured soloist for the Bill Holman Big Band for 15 years. He has also appeared in bands led by Jack Sheldon, Louis Bellson, Quincy Jones, and Sammy Nestico, among others. Martin is also a prominent artist in commercial recordings, soundtracks and live theater, including work for the Grammys, the Emmys, the Academy Awards, the Golden Globes, and the Screen Actors Guild Awards. Martin has been the lead trombonist on television shows Dancing With The Stars and American Idol, and has appeared regularly on the soundtracks of major television series such as Family Guy, American Dad, and King of the Hill. Martin last appeared with JazzMN during the 2011 season.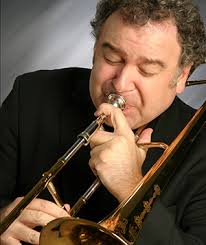 Baltimore native Bob McChesney is also a fixture on the LA jazz scene. Primarily self-taught, early on Bob discovered a unique way of articulating on the slide trombone, called "doodle tonguing," which is the subject of his acclaimed method book, "Doodle Studies and Etudes." Bob has enjoyed a long career as a studio musician scoring hundreds of films and television shows. He's also appeared on recordings for Barbra Streisand, Shakira, Michael Bublé, Natalie Cole, Rod Stewart, Chicago, Michael Bolton, and tGrammy-winning CDs by Ray Charles, Diana Krall, and Arturo Sandoval.  Bob worked with the late legendary composer and entertainer Steve Allen, co-producing what would be Allen's last album, the perennial favorite on "Top Ten" jazz CD lists, "No Laughing Matter – The Bob McChesney Quartet Plays Steve Allen."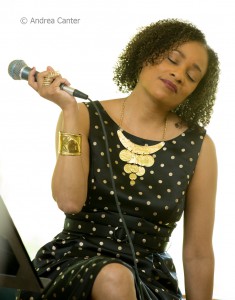 Charmin Michelle sings with "taste and understatement, swing and savoir faire, grace and grooves, intimacy and panache" (TC Music Net).  Her experiences have taken her around the world, with internationally known pianists Mulgrew Miller and Kirk Lightsey in 1997, at jazz festivals throughout Europe and, more recently, on tours in  Spain and France. She had a long-standing Monday/Wednesday night gig at Fireside Pizza with pianist/accordionist Denny Malmberg, and Sunday nights often find her at the Cinema Ballroom with the Jerry O'Hagan Orchestra. With guitarist Joel Shapira, she is half of the popular Charmin and Shapira, and now extended to a quintet, Charmin and Shapira and Friends.   On her three solo recordings—Your Eyes (Zimboy, 1994), Destination Moon (CM, 1998), and Hot (CM, 2001), she covered tunes of Billie Holiday, the Great American Songbook, blues and bossa.
One of the top big bands in the Midwest, the nonprofit JazzMN Orchestra was formed in 1999 to "promote, preserve and perpetuate jazz, America's indigenous art music, through performance, historical preservation, and education." The band is directed by founder Doug Snapp and features some of the best musicians in the Twin Cities.
Hopkins High School Auditorium is located at 2400 Lindbergh Drive, in Minnetonka. Single tickets are $31-33 (adults) and $10-18 (students) in advance, $35-37 and $10-20 at the door. More info at JazzMN.org.