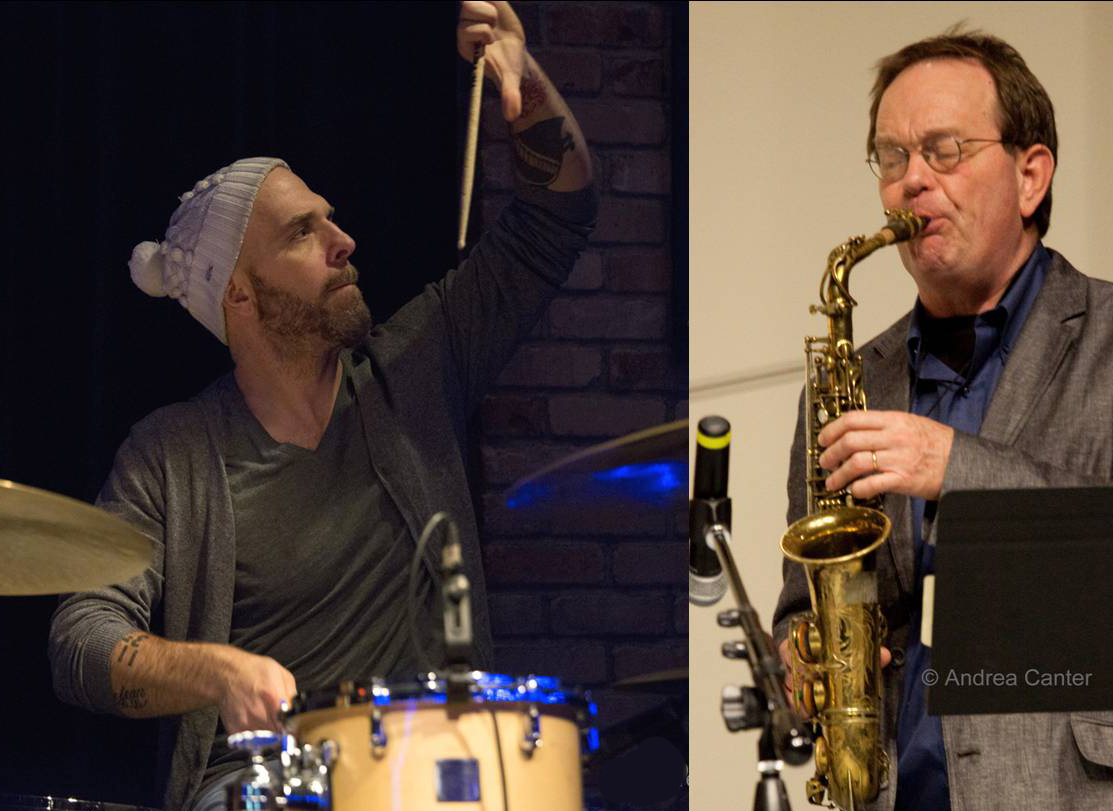 Saturday Night Jazz at the Black Dog presents some of the most creative jazz in the Twin Cities area, every Saturday night. And there's always two bands, with (typically) up-and-coming artists or cross-generational bands in new configurations for the opening set at 7 pm, followed by one of the area's accomplished ensembles or a new band of veterans at 8:30 pm. On Saturday May 14, the opening set features series curator Steve Kenny and his "young" quartet, followed by a duo of two internationally acclaimed artists based in the Twin Cities, Bad Plus/Happy Apple drummer Dave King and renowned saxophonist/composer George Cartwright.
Steve Kenny Quartet (7 pm)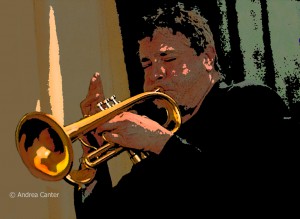 In addition to serving as curator for three jazz series in the Twin Cities, Steve Kenny has led ensembles that often put the veteran trumpeter into a collaboration with young up-and-coming artists. This quartet with Levi Schwartzberg, Ted Olsen and Rodney Ruckus had its debut in January 2016.
Steve Kenny studied at the University of Wisconsin-River Falls. Among many projects, he performs with the Illicit Sextet,  What Would Monk Do, the Cedar Avenue Big Band, and his own Group 47 and Quartets. In addition to heading the Wednesday night early show at the Artists Quarter for five years with The Bastids (and later, Group 47), Steve also had a run of 500 weekly gigs at Emma's Bar in River Falls. Steve has received a Minnesota Music Award, West Bank School of Music Jazz Composer award, and multiple honors as Best Jazz Trumpet at the Eau Claire Jazz Festival. With support from a state arts board grant, he curated the ten-week "All Originals" jazz series at Studio Z in summers of 2014 and 2015, and which will return in summer 2016. In fall 2014 he launched the weekly Saturday Night Jazz at the Black Dog series, and in spring 2015, brought a similar series (Friday Night Jazz) to The Nicollet, now moving to Thursday Nights at the renamed Reverie. And that instrument he plays? It's a Flumpet™– a hybrid trumpet/flugelhorn.
Levi Schwartzberg, just finishing his second year at the University of Minnesota where he studies jazz and physics, is already a veteran of four-mallet vibes performance; he is also an accomplished pianist, performing on both instruments in the U of M Jazz Combo. A graduate of Southwest High School who participated for two years with the Dakota Combo, Levi has led his own ensembles at Jazz Central, Black Dog and Khyber Pass Cafe as well as performing with Adam Linz's Le Percheron, Steve Kenny, Will Kjeer, the Charlie Lincoln Group and more.
Ted Olsen studied bass with Travis Schilling and Adam Linz. He graduated from St. Paul's Como Park High School in 2010 and went on to study composition at Luther College in Decorah, IA, finishing college studies at the University of Northern Colorado in spring 2015. In the Twin Cities, Ted has taught at the Twin Cities Jazz Workshop and has performed as leader and sideman at various venues including the Artists Quarter, Jazz Central, Black Dog, Icehouse, Vieux Carré and Twin Cities Jazz Festival.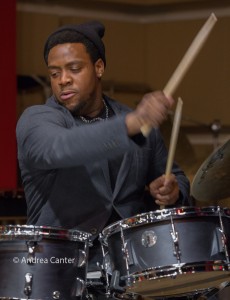 Drummer Rodney Ruckus is truly a multi-instrumentalist who also plays piano and bass.  A graduate of the Berklee College of Music where he attended on full scholarship,  he was also selected as drummer for The Grammys in the School Foundation and received an Art Blakey Jazz Messengers Presidential Scholarship to the McNally Smith College of Music. He has traveled all over the world playing with Tia Fuller, Ralph Peterson, Herbie Hancock, Billy Childs, John Patitucci, Joe Lovano, Roy Hargrove, Wynton Marsalis, Charles Lloyd, and more.
Dave King and George Cartwright Duo (8:30 pm)
This is a new pairing, and promises to keep listeners on full alert!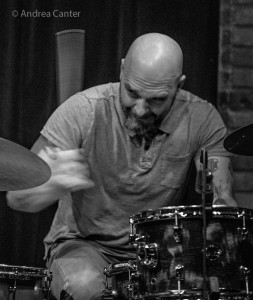 If Dave King's long-standing work with The Bad Plus and Happy Apple has brought him the most attention, his talents and affiliations hardly end there. In fact, at any given moment, King is likely involved in at least ten projects ranging from the jazz-oriented  Dave King Trucking Company, Bad Plus, Happy Apple and Buffalo Collision to rock bands like Halloween Alaska and impossible-to-define electronic outfits like Gang Font. King grew up in the Twin Cities, starting off on piano at age four before switching to drums in fifth grade. As a teen he forged his early music connections with fellow Golden Valley residents Reid Anderson and Craig Taborn, whose paths would intersect again and again. At 19, King headed west, working as a session musician in LA in the early 90s before returning to the Twin Cities to find his own voice. Soon he helped design and define the sound of Happy Apple, the trio that came together in 1996, ultimately complete with saxophonist Michael Lewis and electric bassist Erik Fratzke and straddling avant garde jazz and alternative rock. In addition to his discography with The Bad Plus and Happy Apple, and his recent tours and recording with the Dave King Trucking Company, King appears on a long list of other recordings and has recently performed in duo with JT Bates (Real Bulls) and with the ensemble Vector Families with Anthony Cox and more. In 2010, he released a solo album combining his skills as drummer, pianist and composer, Indelicate (2010).  A couple years later he formed a trio with pianist Bill Carrothers and bassist Billy Peterson, leading to the acclaimed release, I've Been Ringing You.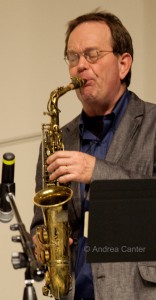 A master of saxophone and improvised music for nearly 40 years, George Cartwright was born in the Mississippi Delta and worked his way nearly to the headwaters, first playing rock, studying at Mississippi State and other schools in the Deep South, moving to New York to study with avant garde reedsman Anthony Braxton, and finally arriving in Minnesota in 1999 after a long stint in New York and another in Memphis. His most notable bands have included the Ornette-inspired Curlew (a fixture at the Knitting Factory in New York in the 80s and 90s), Gloryland Pony Cat which he founded in the Twin Cities with Adam Linz and Alden Ikeda, and the trio Merciless Ghost with Josh Granowski and Davu Seru. In addition to work with such renowned artists as Ornette Coleman, Sonny Sharrock, Myra Melford, Butch Morris and others, he's also worked with a long list of improvising artists in the Twin Cities, including Carei Thomas, JT Bates, Michelle Kinney, Jacquelin Ultan, Anthony Cox, Michael Lewis, Dean Granros, Andrew Broder, Pat Moriarty, Ellen Lease, and more. George received a McKnight Composer's Fellowship in 2003 and that same year was named City Pages "Jazz Artist of the Year".  In 2008 he received a Jerome Foundation Composer's Grant to write and perform Davey Williams' radio play, Bonanaza: The Musical.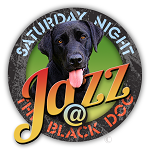 Saturday Night Jazz at the Black Dog is held weekly at the Black Dog Coffee and Wine Bar at 308 Prince Street (E. 4th Street at Broadway) in St. Paul's Lowertown arts district; www.blackdogstpaul.com. No cover but donations ($10 suggested) help support the musicians and the series. Series schedule at www.saturdaynightjazzattheblackdog.info