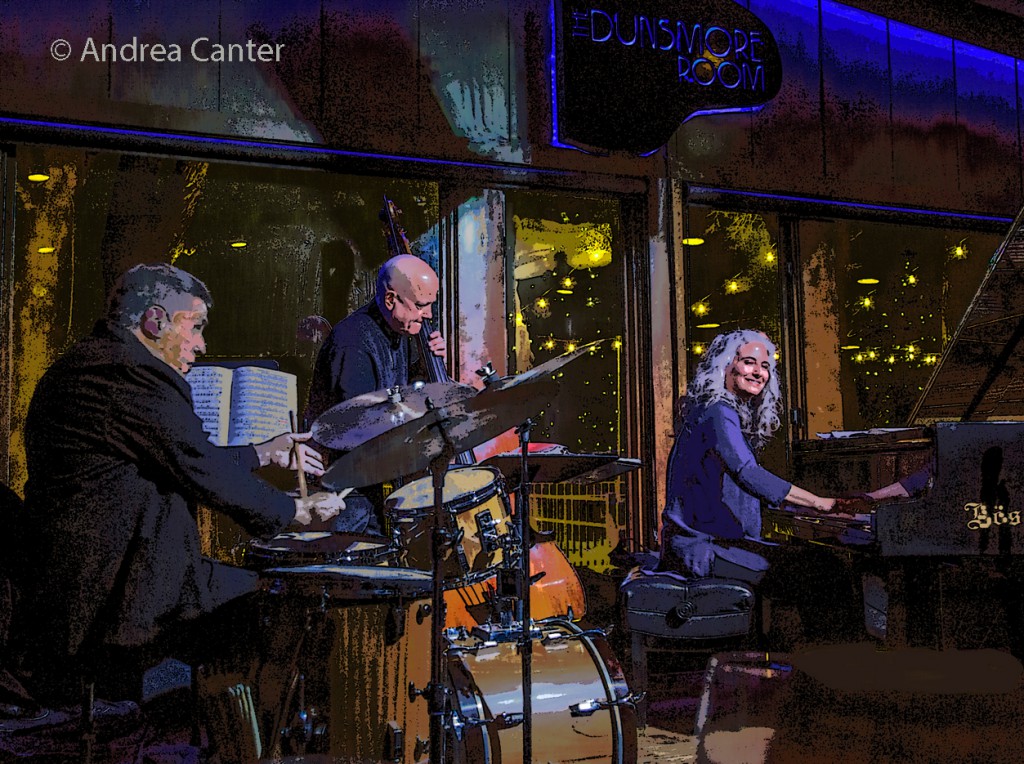 One of the first ensembles to appear in the Dunsmore Room at Crooners Lounge after the space opened last December, the Mary Louise Knutson Trio now returns for another night of intimate "piano trio finery" on May 17. Not only is the trio led by one of the region's most accomplished jazz pianists and composers, but her cohorts include bassist Gordy Johnson and drummer Greg Schutte, two more area veterans who have performed with a long list of top local as well as international stars.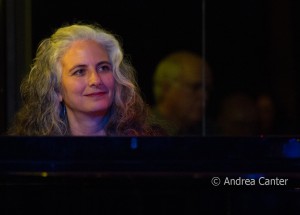 A modern mainstream artist who honors melody without being confined by it, Lawrence Conservatory graduate Mary Louise Knutson cut her performance teeth with such notables as Dizzy Gillespie, Bobby McFerrin, Dianne Reeves, Slide Hampton, Richie Cole, Greg Abate, Von Freeman, and Billy Hart; and toured with  Smoky Robinson, the Osmond Brothers, Engelbert Humperdinck, comedians such as Phyllis Diller, and internationally with Synergy (formerly Rupert's Orchestra). Her highly acclaimed first recording, Call Me When You Get There, was released in 2001 on Meridian Jazz and later in Japan, hitting the jazz charts "Top 50" in the U.S. and Canada for eight consecutive weeks following its debut. Said Jazz Times, "Call Me When You Get There is…state-of-the-art piano trio finery." If Call Me When You Get There was "piano trio finery," then Mary Louise's second release, In the Bubble (2011) was easily "piano trio majesty," remaining on the Top 50 charts for 19 weeks.
Deservedly, Knutson has earned considerable recognition as a composer, including two awards from Billboard magazine for her compositions, "How Will I Know?" and "Meridian."  One of five finalists in the first-ever Mary Lou Williams Women in Jazz Piano Competition at Kennedy Center in 2005, Knutson was a Minnesota Music Awards nominee for both Jazz Artist of the Year and Pianist of the Year in 2006. A former instructor at Carleton College, Mary Louise conducts master classes and private lessons when not busy performing. Among her current gigs, she has performed for the past ten seasons with the JazzMN Orchestra, and for the past five years has joined Doc Severinsen's Big Band fall and spring tours; more recently she has toured with Doc when he plays a guest-star role with other orchestras.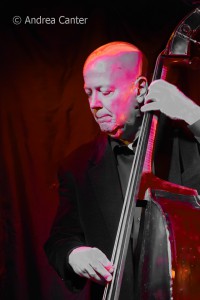 Gordy Johnson graduated from the Eastman School of Music where he majored in flute. As a bassist, he toured with Maynard Ferguson, Doc Severinsen, and the Paul Winter Consort, has appeared on over 50 recordings, and has kept time for most local and many visiting artists. He has released five albums (so far!) featuring trios with different combinations of pianists and drummers (Trios, Volumes 1, 2 and 3.0; GJ4; Trios No.5). Recently he toured with acclaimed vocalist Stacy Kent, including performances at the Dakota and Manhattan's Birdland. He currently performs regularly with the Chris Lomheim Trio, appears weekly with pianist Benny Weinbeck and drummer Phil Hey at Parma 8200 in Bloomington, and plays with Jay Epstein in the Andrew Walesch Trio. When he is not holding down rhythm sections with his bass lines, Johnson can often be found inside the piano, tuning it up at the top clubs and concert halls in the Twin Cities.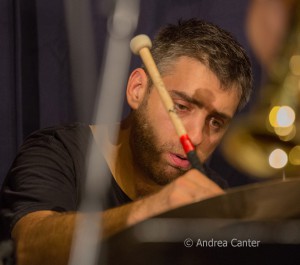 Greg Schutte is a drummer, producer, and sound designer who has as performed nationally and internationally with a wide variety of artists/groups, including: The Mickey Hart Band, Chastity Brown Band, Todd Clouser's A Love Electric, Cindi Lauper, The Hornheads, Jelloslave, Lori Line, Anthony Cox, Adam Meckler, and many more. In 2010 Greg toured Iraq and Kuwait, performing for the US/Coalition Forces with singer/songwriter Keri Noble. From 2009-2013, Greg was commissioned to compose original music for Ananya Dance Theater, with premiers in Trinidad, Zimbabwe and Minneapolis. He's touring with Ryan Bingham in summer 2016. Greg owns the Bathtub Shrine Studio in Northeast Minneapolis.
Crooners Lounge is located at 6161 Highway 65 North in Fridley, just north of I-694. The Dunsmore Room accepts reservations (highly recommended!); choice of ticket only or dinner/show. Keep up with Mary Louise Knutson at www.marylouiseknutson.com