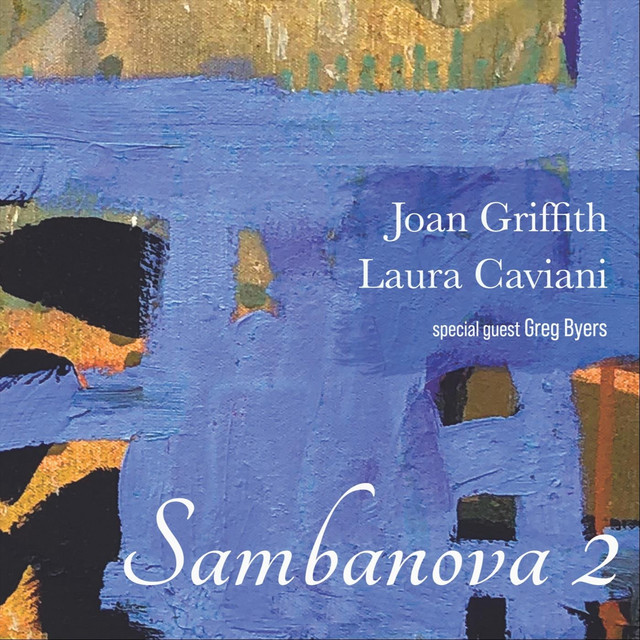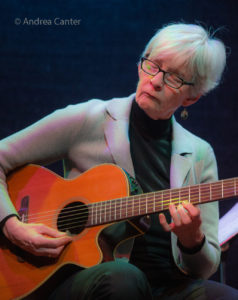 A Midwest native and long-time resident, Joan Griffith has devoted much of her career as musician (bass, guitar and mandolin), composer, and teacher to the sounds and spirit of Brazil. After releasing the Rio-infused Enter You Enter Love with vocalist Lucia Newell (1995), Joan more explicitly explored (and composed) the fusion of Brazil and American jazz with pianist/composer/educator Laura Caviani (Sambanova, 2008) and with recorder specialist Clea Galhano as "Alma Brasiliera" (Circle of the Dance,2009). Again in partnership with Caviani, she returns with new compositions and new arrangements on Sambanova II. The release will be celebrated in the Dunsmore Room at Crooner's Lounge on February 17.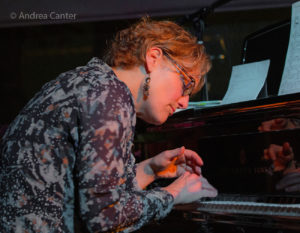 Collaborations, old and new are highlighted throughout. Two new compositions, "Sambanova III and IV", bookend the set, gently upbeat reinventions of "I've Got Rhythm." Acclaimed cellist Greg Byers is a marvelous addition on three tracks: Joan's Appalachian-flavored "Arkansas" (originally recorded with violinist Tracy Silverman) seamlessly shifts between minor and major, cello and piano (Copeland and Griffith?);"Dakota", the middle movement of Joan's Willa Cather-inspired "Prairie Suite", here features Joan's prayerful mandolin in tandem with cello. One of two Choros on the album, "Choro in A Minor" offers darkly majestic interplay among the trio.
"Choro Violao" is a brighter, slow dance with just Joan's guitar singing softly, while Laura also takes a solo turn, on the sweet ballad "On a Tuesday Afternoon" (Joan promises lyrics are coming!). "My Sweet, My Dear One" was first recorded with vocalist Lucia Newell (Enter You, Enter Love) but is equally engaging as an instrumental duet, Joan's "love song for Jobim."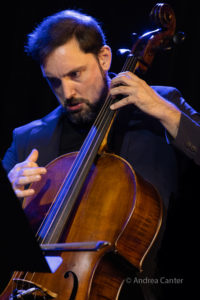 Joan salutes another long-time collaborator (Clea Galhano) with "Clea's Baiao", the only track with overdubbing (guitar). A nontraditional melding of mandolin, guitar and piano on this dance form from northern Brazil, the guitar provides the "hoofbeats." "Waltz for Peter" is a nod to the late mandolinist Peter Ostroushko, part of a suite originally honoring Ellington written for two mandolins. Here as a piano/mandolin arrangement, it's more "nova" than "samba," and distinctly Griffith and Caviani.
Joan and Laura celebrate the release of Sambanova II on February 17 at 6:30 pm in the Dunsmore Room, Crooners Lounge, 6161 Hwy 65 NE in Fridley. Tickets at www.croonersloungemn.com