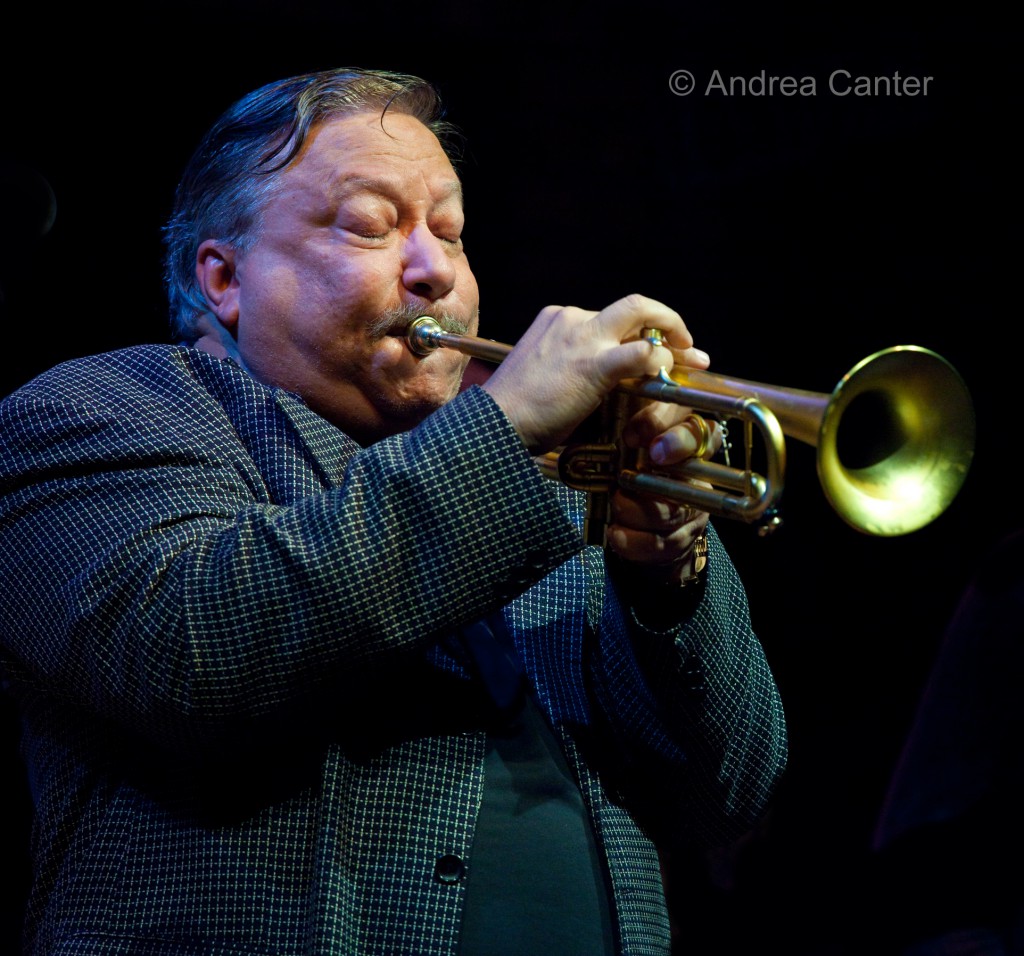 " He's one of the best. He has a very athletic style, but can play softly too. He's got bull chops!" –Dizzy Gillespie
Protégé of the great Dizzy Gillespie, cofounder of the great Cuban ensemble Ikare and ten-time Grammy winner, pianist/trumpeter/bandleader Arturo Sandoval returns to the Dakota Jazz Club on June 8, with shows at 7 and 9 pm.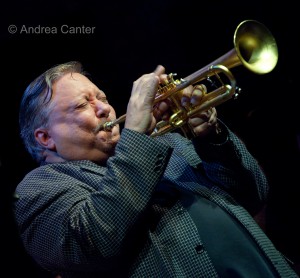 Born in 1949 in Artemisa near Havana, Arturo Sandoval began to play classical trumpet at age 12 but soon gravitated toward the exciting sounds of jazz and Latin bands. In 1964, he began three years of serious classical trumpet studies at the Cuban National School of Arts and was playing in Cuba's all-star national band by age 16. Although drafted into the Cuban military in 1971, he was still able to play with the Orquesta Cubana de Musica Moderna.  After the service he cofounded Irakere with Chucho Valdes and Paquito D'Rivera, fusing jazz, rock, classical and traditional Cuban music. Introduced to American audiences at the 1978 Newport Jazz Festival, the Grammy-winning band put Sandoval on the global jazz map. By 1981 he was ready to lead his own band on tours throughout the world, playing his unique blend of jazz and Latin music.
Sandoval met his idol, Dizzy Gillespie, in 1977 while playing in the Caribbean with Stan Getz, and soon joined Gillespie's United Nations Orchestra. The two trumpeters remained friends and collaborators until Dizzy's death in 1992. During the UNO tour in Rome in 1990, Sandoval sought political asylum and relocated to Miami, where he began a series of recordings for GRP records.
In addition to ten Grammy and six Billboard awards over his career, Sandoval has performed with Gillespie, Getz, Woody Herman, Woody Shaw, Michel Legrand, Johnny Mathis, Frank Sinatra, Paul Anka, Rod Stewart, Alicia Keyes, Celine Dione, John Williams with the Boston Pops, and with Tony Bennett and Patti LaBelle at the Super Bowl.  His playing can also be heard on Dave Grusin's soundtrack for Havana and on the Mambo Kings soundtrack with his Grammy-nominated composition "Mambo Caliente." Sandoval was awarded an Emmy for composing the entire underscore of the HBO movie based on his life, For Love or Country, starring Andy Garcia. In 2013, Arturo was awarded the Presidential Medal of Freedom, and two years later received the Hispanic Heritage Award.
A talented pianist as well as trumpeter, Arturo Sandoval is equally acclaimed as a classical musician, performing with the BBC Symphony Orchestra in London and the Leningrad Symphony. He also devotes considerable time to music education as a tenured professor at Florida International University, and through clinics and seminars conducted worldwide. In 2016, he was awarded an honorary Doctorate of Fine Arts from the University of Notre Dame. He's published books, charts and educational recordings through Hal Leonard Publishing.
Previous shows at the Dakota have been sell-outs—be sure to make reservations for Arturo Sandoval, two sets on June 8.
The Dakota is located at 1010 Nicollet Mall in downtown Minneapolis; www.dakotacooks.com. Reservations online or call 612-332-5299. Visit Arturo Sandoval online at www.arturosandoval.com