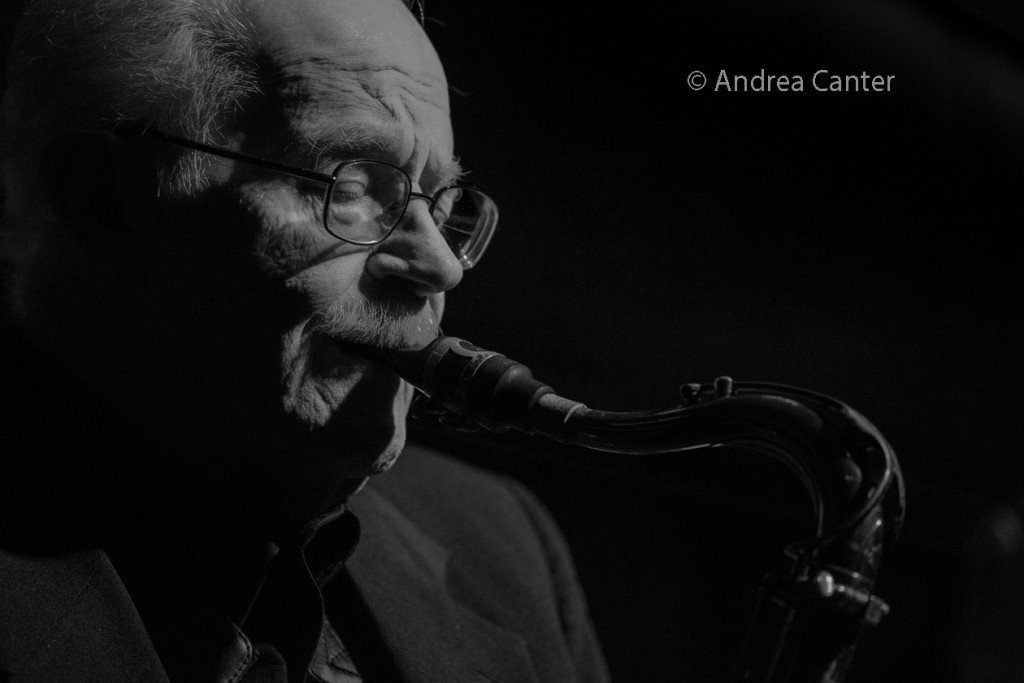 "Some people ­meditate. I go for my saxophone. My horns are good for my head and my soul." –Dave Karr (Star Tribune)
From 19-year-old Charlie Lincoln to 85-year-old Dave Karr, and a lot of talent in-between, Saturday Night Jazz at the Black Dog will offer about 4 generations of music on Saturday, June 11. The evening kicks off with the Silverback Trio featuring David Hirsch, Brent Wallace and Byron Johnson-Blanchard. The "headline" act at 8:30 pm will be the Dave Karr Group, with Steve Kenny, Charlie Lincoln and Kenny Horst.
Silverback Trio (7 pm)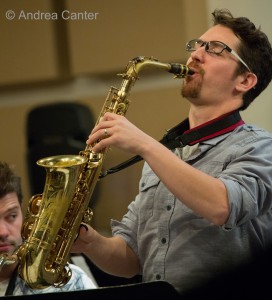 A contemporary jazz ensemble, Silverback Trio features three musicians spreading their talents throughout the metro. David Hirsch covers keyboards, saxophones and electronics. His credentials include the Adam Meckler Orchestra, Brandon Projekt, Media Addicts, and Soul Tight Committee. Bassist Brent Wallace has also appeared with the Media Addicts and Zeb Cruickshank. Drummer Byron Johnson-Blanchard leads his own trio with Park Evans and Josh Granowski, and also performs with High and Mighty.
The Dave Karr Group (8:30 pm)
Dave Karr recently brought his long-standing quartet to the Dunsmore Room at Crooners Lounge, but here he's mixing it up with old friends and a young upstart.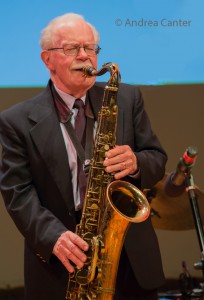 A native Canadian who emigrated to England in early childhood before landing in New York City, saxophonist Dave Karr got hooked on jazz by listening to some of the great jazz legends, including Charlie Parker and Dizzy Gillespie. Moving to the Twin Cities in his twenties, Karr has been a fixture on the Twin Cities jazz scene for more than 60 years, composing and producing music for radio and TV since 1970. With Mark Henderson, he formed Mark & Dave Music and Sound Design in 1996. Karr has performed with numerous bands, symphony orchestras, Broadway shows, and recording sessions. Around town Dave has performed frequently with his own quartet and backing other musicians at the Dakota, Artists Quarter and other venues, ranging from vocalists (Connie Evingson, Lucia Newell) to small bands (Pete Whitman's X-Tet) to big bands (Jazz Mn Orchestra, Andrew Walesch Big Band). Most often heard on tenor, flute, and clarinet, Karr also breaks out the baritone on occasion. Among highlights of the last few years, Dave received a McKnight Grant, headlined a Jazz at Studio Z clinic and concert, led a trio with Adam Linz and JT Bates at the Icehouse, and has performed frequently with vocalist Connie Evingson in her Jazz in the Lounge and Jazz at the Jungle series.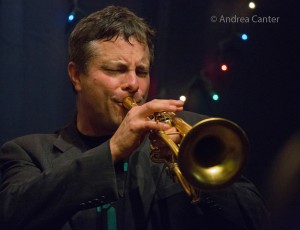 Steve Kenny (FLUMPET™) studied at the University of Wisconsin-River Falls. Among many projects, he has performed with What Would Monk Do, the Cedar Avenue Big Band, and Larry McDonough's quintet (tribute to Chet Baker) as well as leading several editions of his own quartet. He's best known as co-founder of the Illicit Sextet, an ensemble popular in the 1990s before taking a long hiatus, and back in action for the past six years. Steve has received a Minnesota Music Award, West Bank School of Music Jazz Composer award, and multiple honors as Best Jazz Trumpet at the Eau Claire Jazz Festival. With support from a state arts board grant, he curated the ten-week "All Originals" jazz series at Studio Z for two summer seasons. In fall 2014 he launched the weekly Saturday Night Jazz at the Black Dog series, and in spring 2015, brought a similar series (Friday Night Jazz) to The Nicollet, recently rebranded and rescheduled as Thursday Night Jazz at Reverie.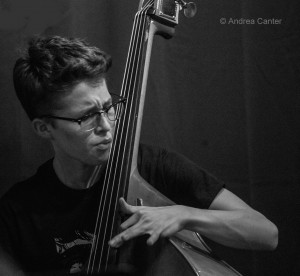 Bassist Charlie Lincoln graduated from South High in spring 2015, but not before he had accumulated a long list of gigs in the Twin Cities, as leader of his own bands and as sideman for such notables as Eric Kamau Gravatt.  In addition to leading his Charles Lincoln Group at Jazz Central and Studio Z, Charlie played around town with Gravatt's Source Code and Quartet, and at the Black Dog with Central Standard Time. In fall 2014, he was selected as one of two winning youth songwriters in Zeitgeist's Eric Stokes Songwriting Contest, and was selected as a member of the Dakota Combo. Charlie received a full scholarship to attend the Berklee College of Music in Boston, where he just completed his first year. He's already making the most of his summer vacation, curating three sessions of "new music" at Jazz Central and filling his schedule with gigs at Studio Z, the Black Dog, and with a new ensemble, Hoaxer, which will perform during the Twin Cities Jazz Festival at the Black Dog.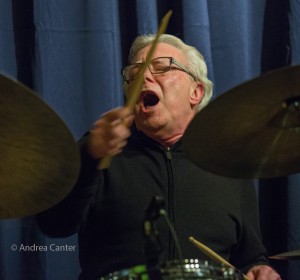 In addition to his ownership and management of the Artists Quarter for 18 years,  Kenny Horst is one of the most popular drummers in the area. He worked with Bobby Lyle for three years at the Blue Note in New York, toured with Jimmy McGriff, briefly with Al Hirt, and locally has played with many of the national and local artists booked at the AQ, including Eric Alexander, Lew Tabackin, Jim Rotondi and Diane Witherspoon. For about 15 years he manned the  trapset for the Tuesday Night Band (B-3 orgn trio), and has also played regularly with How Birds Work, the Dave Karr Quartet, Chris Lomheim Trio, What Would Monk Do, and vocalist Carole Martin. For last year or so before closing the AQ, Kenny also anchored an ongoing series of "Friends" gigs, often with Billy Peterson on bass and a revolving cast of pianists, guitarists and  horn players such as Peter Schimke, Dean Magraw, Zacc Harris, Brandon Wozniak, Pete Whitman and more.  Says Don Berryman (Jazz Police), "Great hard-bop, soul jazz, and fusion chops and the sweetest guy you could meet."
Saturday Night Jazz at the Black Dog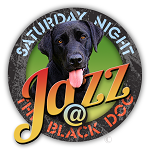 Keeping modern jazz alive for the past eighteen months, Saturday Night Jazz at the Black Dog is curated by Steve Kenny, and typically features two bands — one set from the opening band at 7 pm and (usually) two sets from the "headline" band at 8:30 pm. No cover but tips ($10 suggested) are appreciated to support the musicians and the series.  See schedule at www.saturdaynightjazzattheblackdog.info
The Black Dog is located at 308 Prince Street, in the street level of the Northern Warehouse in St. Paul's Lowertown. Renovations nearly complete! Expanded menu and full bar, and of course music most every night; www.blackdogstpaul.com