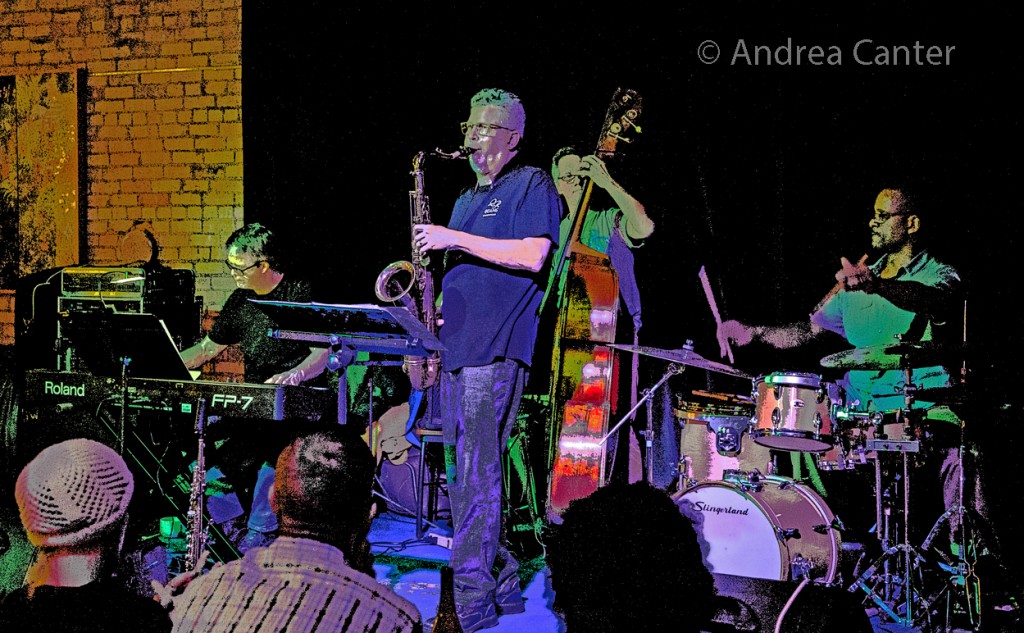 This past winter, saxophonist Paul Harper launched a new ensemble dubbed the Bardo Quartet with the idea that the personnel would be in flux, thus each performance would be unique. On Friday, July 8, at 8 pm, the Bardo Quartet takes the stage at Jazz Central Studios, featuring the personnel de jour–Harper on saxophones, Joel Shapira on guitar, Bruce "Pooch" Heine on bass, and Nathan Norman on drums.
Why "Bardo Quartet?" Leader Harper notes that he "learned the term 'bardo' from the book, The Years of Rice and Salt by Kim Robinson. In Tibetan Buddhism, it's 'a state of existence between death and rebirth, varying in length according to a person's conduct in life and manner of, or age at, death; an indeterminate, transitional state.' The idea of a supernatural, indeterminate state appeals to me and feels like a metaphor for jazz and improvisation. Also, I sometimes get a feeling of 'not in the normal world' while playing, which kind of aligns to the 'bardo'…I'm planning on the personnel for this band to be indeterminate and changing. Every performance will be a reflection of who and when."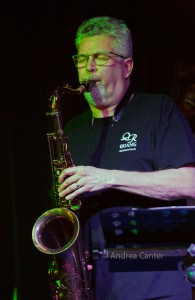 Saxophonist, flutist, and composer Paul Harper has been a busy Twin Cities performer, appearing on numerous recordings and performing for nearly two decades with the Illicit Sextet. These days Paul performs with Spirit Jazz, Roos & Harper, guitarist Joel Shapira, Charmin & Shapira & Friends, his Show and Tell and Chordless Quartets, and other ensembles through Sunset Park Music. His ensembles have recently appeared at the Black Dog and The Nicollet (now Reverie).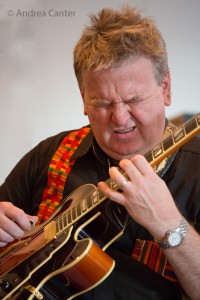 St. Paul native Joel Shapira studied at the Berklee College of Music in Boston and at the Mannes School of  Music in New York City, as well as with Tal Farlow, Joe Pass, Sharon Isbin, and Anthony Cox. Active in the Twin Cities for the past 16  years, he leads his trio and quartet, provides the instrumental half of the popular duo, Charmin (Michelle) and Shapira and coleads their expanded Charmin and Shapira and Friends. He previously led the ensembles Triplicate and Pooches Playhouse and currently performs with Vic Volare, the Growlers (a trio with David Martin and Pete Hennig), and a who's who list of area vocalists. He debuted a new quartet in early 2015, dubbed Bottomless Pit with Pete Whitman, Tom Lewis and Eric Kamau Gravatt. Joel's previous recordings include two releases with Charmin Michelle (Pure Imagination, Dawning and Daylight), his quartet debut (Open Lines),  two albums with Triplicate (Triplicate, Day and Age), and two guitar duos– with Jack DeSalvo (Inherence) and Dean Granros (Jazz Duets: Live at the 2014 Twin Cities Jazz Festival). Joel is often heard in solo sets at Vieux Carré.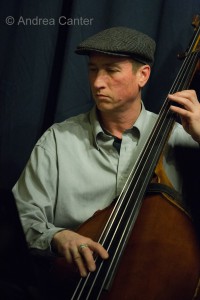 Bassist Bruce "Pooch" Heine has freelanced in the metro area with such jazz and blues greats at Mose Allison, Jack McDuff, Bob Mintzer, Jeff Watts and Paul Wertico. He's performed with Eddie Berger, the Cedar Avenue Big Band, Dave Brattain, Chris Lomheim, Ned Kantar, Big Walter Smith and more. Pooch had a long-running collaboration with Joel Shapira and Dave Stanoch in the band Triplicate, later worked with Shapira in Pooches' Playground, and has teamed up with pianist Larry McDonough. Pooch has been on the faculty of Minnesota State University St Cloud for more than 20 years.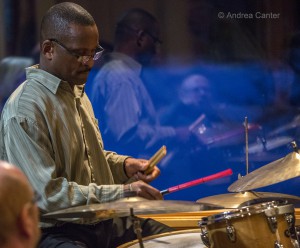 Nathan Norman (drums) has an extensive resumé. He's an original member of the Illicit Sextet and performs regularly with the Travis Anderson Trio, JoAnn Funk, Charmin & Shapira & Friends, and French 75. He's also played and/or recorded with Debbie Duncan, Connie Evingson, Bill Banfield, Nancy Bierma, Robert Huntley and more.
Jazz Central Studios is located at 407 Central Av SE in Minneapolis; http://jazzcentralstudios.org. This nonprofit venue hosts live jazz at least five nights per week, usually requesting a $10 donation to support the artists and venue.