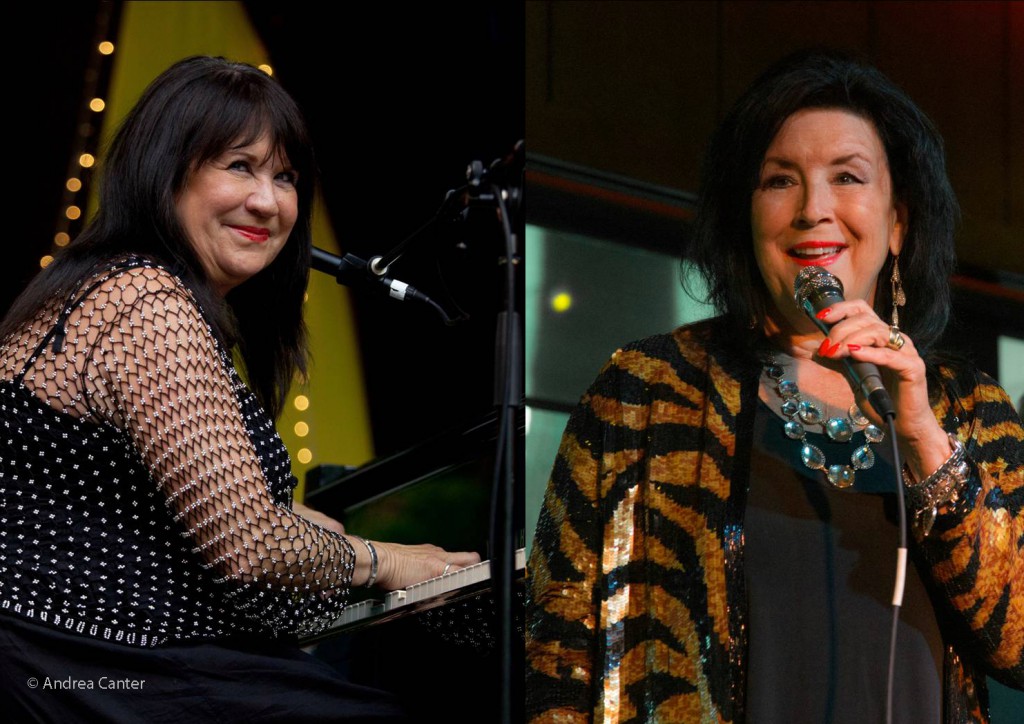 Appearing three Sundays each month, pianist/vocalist/producer Dan Chouinard brings the area's top vocalists into the intimate Dunsmore Room at Crooners Lounge in Fridley, MN as guests on "The Birthday Club." Each show features Dan at the 9-foot grand piano with a his stellar guest to toast the month's music birthdays and anniversaries of singers, songwriters and composers. On July 17 at 7 pm, he makes it a double delight with sisters Linda and Patty Peterson.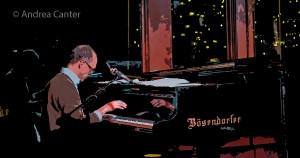 Dan Chouinard has served as pianist and accordionist for a distinguished roster of area artists, including Maria Jette, Prudence Johnson, Peter Ostroushko, Kevin Kling, and Philip Brunelle and Vocalessence. He's performed throughout the upper Midwest and was an occasional guest on Garrison Keillor's A Prairie Home Companion. Dan is probably best known around the Metro for his acclaimed radio series, The Singers Voice, which broadcast live from the Dakota Jazz Club (at its original St Paul location); the show featured a different vocalist each week, totaling 200 over the show's six-year run (1994-2000).
As a writer and host, Dan has created special live programs for Minnesota Public Radio, the MN Historical Society, the Rose Ensemble, and others. His show Civil War Homecoming played at the Fitzgerald Theater and was broadcast on MPR and televised on Twin Cities Public Television. His show about Ellis Island during the immigration era, Steerage Song, was co-written with Peter Rothstein and toured throughout Minnesota. In 2014, Dan's Cafe Europa –about bicycling with an accordion from Naples to Normandy in search of Minnesota WWII stories–was broadcast statewide. Dan's writings have been published in Minnesota Monthly, St. John's Magazine, Minnesota Orchestra's Showcase magazine, and the Star Tribune. A musical consultant and sometime bandleader at St. Joan of Arc Catholic Community in South Minneapolis, Dan also leads monthly community sing-alongs in downtown Minneapolis, St. Anthony Park, and at the Alliance Francaise. Dan has released two recordings of his own and appears on many others (Debbie Duncan, Connie Evingson, Prudence Johnson, Jennifer Grimm, Neal and Leandra, Connie Olson, Ann Reed); with Prudence Johnson he released 'S Gershwin in 2003, which they reprised and extended in 2014 with Gershwin.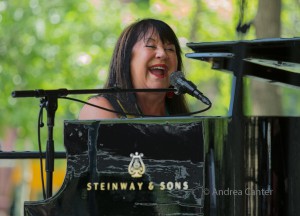 Daughter of pianist/vocalist Jeanne Arland Peterson and the late pianist Willie Peterson, and sister of Ricky, Billy, Paul, and Patty, Linda couldn't help but be drawn to music at an early age. Her singing career began at age two when she began performing around the Twin Cities on radio and television as well as singing in commercials. Her career reached international proportions with the release of her original jazz composition, "Too Late to Leave Early," recorded in Copenhagen. Based in Los Angeles for many years, Linda has performed at jazz festivals, concerts and in clubs throughout the U.S. and abroad, including appearances at the Twin Cities Jazz Festival and with the Peterson Family for holiday and other special concerts at the Dakota and area theaters. Linda has been lauded far and wide. Chan Parker, widow of bebop legend Charlie Parker, noted that "she has an innate jazz feel, impeccable pitch, excellent choice of material, her own unique sound, and the best musicians to accompany her. Rare are the singers who are consumed by music and who cannot imagine a life outside jazz, no matter what the dues. I believe that Linda Peterson is one of the hell-bent, straight-ahead-no-matter-what singers."
After relocating (part time) to the Twin Cities, Linda has been heard at Parma 8200, Crooners' Lounge, and other venues. She was on of the Jazz Women All-Stars, an ensemble of area jazz women that debuted at the 2016 Twin Cities Jazz Festival.  Her 2015 recording, You Gotta Be Somewhere, is a compilation of her original tunes, encompassing recordings from Copenhagen to Buenos Aires.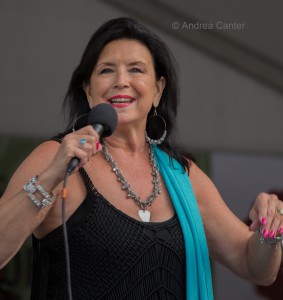 Patty Peterson has received the Minnesota Music Award 7 times for Best Female Vocalist and Best Group, and for "Best Jazz Recording" for her debut CD, The More I See You. In addition to her singing career and four solo recordings, she has worked as an actress, print ad model, and national anthem singer, and, for seven straight years, was the number one female radio personality on WCCO radio. Name a local jazz venue or concert hall, and Patty has performed there, including frequent appearances at the Dakota, Artists Quarter, Crooners Lounge, Old Log Theater, and Twin Cities Jazz Festival; she's also performed at venues around the country including the Vine Street Bar in Hollywood and with the likes of Sergio Mendez, Donny Osmond, and Ben Sidran. Over the past couple years, she has performed more frequently in clubs in southern California, including her recent debut at Catalina's in LA. Patty has also performed and toured with The Girls—an entertaining quartet with Lori Dokken, Judi Donaghy and Erin Schwab.
In February 2007—while driving down I-35—Patty suffered a ruptured aorta! Miraculously, she not only survived to dial 9-1-1, but through surgery, recovery… and was back on the bandstand a few months later. And she sounded better than ever! She now contributes her talents as singer and speaker to many fund-raising efforts in support of heart health and research. Currently Patty hosts the Sunday afternoon program, The Playroom, on KBEM Jazz 88.5 radio, and is a frequent performer with her band, Patty Peterson and Friends. Her fourth recording (The Very Thought of You), released in 2012, features David Hazeltine, Bobby Lyle, and Sheila E as well as brothers Billy, Ricky and Paul. Patty organized and hosted the Jazz Women All Stars for the 2016 Twin Cities Jazz Festival.
Reservations recommended for The Birthday Club at www.croonersloungemn.com. The Dunsmore Room in Crooners Lounge is located at 6161 Highway 65 NE, just north of I-694 and about 20 minutes from downtown Minneapolis or St. Paul.