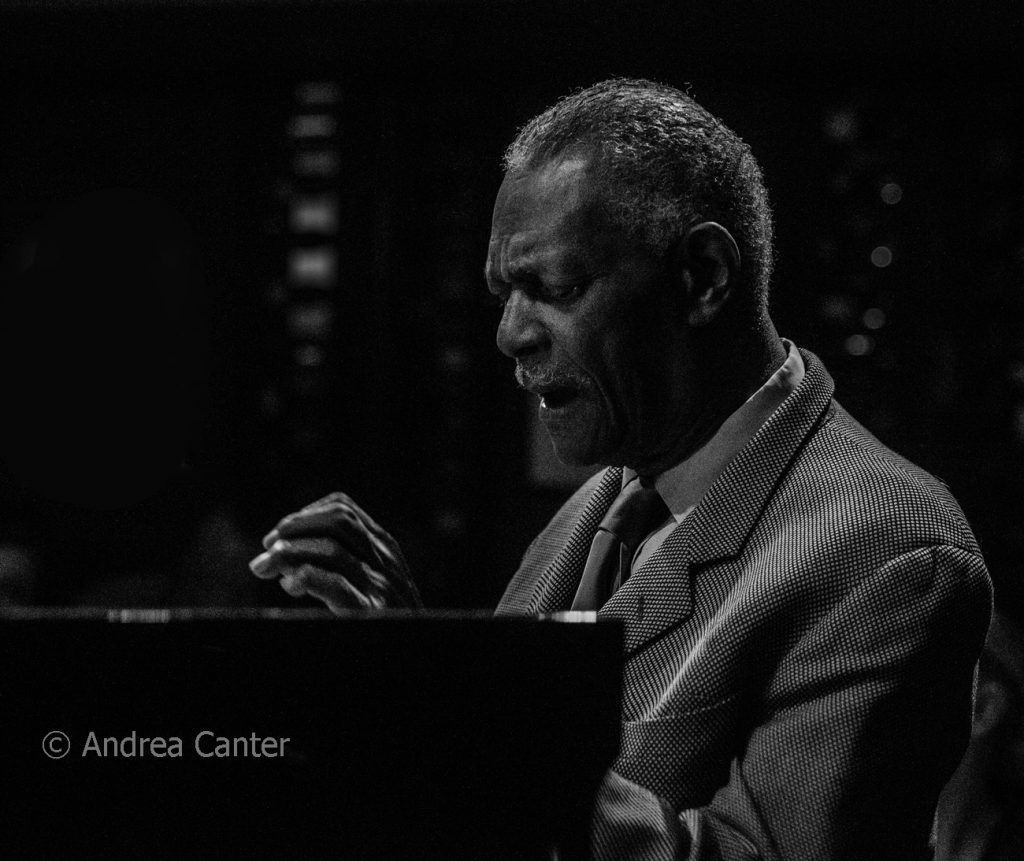 "Tyner is one of the most brilliant pianists and commanding leaders in modern music. " — DownBeat
Tribute concerts are few and far between recently in San Francisco. They inherently must be very difficult to produce, expensive to execute, and probably an overwhelming number of great players  just aren't interested. Who can blame them? The generation of players that deserve tributes are mostly still active. A few are on medical hiatus, such as Sonny Rollins, and others probably look at the past with a combination of regret and disinterest.
It has always fascinated me that there are a number of performers I have spoken with who do not really know their own recordings, nor are they interested in commenting on them. This is probably because they have made so many that they not only can't quite remember them, but also do not feel any one of them is particularly special. I remember a quick conversation I had with tenor sax great Benny Golson. I said, "Mr, Golson, your recording Free (originally on the Argo label) is such a masterpiece, it reminds of some of the great albums by Coltrane. Was it a thrill to create?" He gave me a shrug. For him, it is one of hundreds of recordings, many of them astounding, that he made in his lifetime. His mind is on the present, and he seemed completely oblivious to the career facts cherished by fans.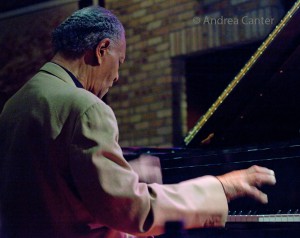 Which bring me to the point about whether our jazz veterans really want to be part of a "tribute", or whether they only are interested in the next gig. In the case of McCoy Tyner, it seemed that he was pleased to experience the on-stage get-together with a banquet of piano players, each symbolizing a part of the master's oeuvre and experiences, You could not ask for a better line-up than the one presented by SFJAZZ on June 19 in San Francisco's Symphony Hall. Chick Corea represented an entire generation of players who saw McCoy live with Coltrane and were forever changed by the experience. Kenny Barron was coming up when McCoy was with Coltrane as well. Ironically, both of these players deserve career tributes of their own. Then there was the younger generation, each  of whom represented the familiar energy that McCoy always develops in a performance.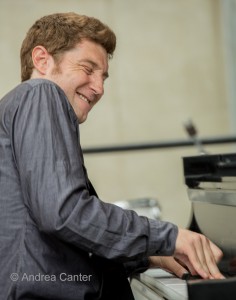 Marcus Roberts has the same hypnotic power that has been McCoy's trade mark. He pulls you into the performance with a control of the keyboard that is always dancing rhythmically and harmonically. Benny Green also plays with a power and musicality that is entrancing and bold. Geri Allen demonstrated her inspired sense of musical structure and adventurousness. Finally Taylor Eigsti took the spotlight to show a complexity and strength of purpose that encompassed the central pillar of McCoy's style.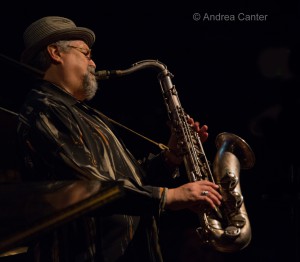 Then there was the all too-short section of the performance with McCoy playing a duo with Joe Lovano. Their version of "Walk Spirit, Talk Spirit", which Joe has recorded with Tyner, was a demonstration of the incredible power McCoy has always had with the many instrumentalists he has been associated with.
The entire audience was thrilled to see all the stars on one stage. But there was one thing missing. No one concert could possible encompass McCoy Tyner's history. What was missing was someone who could walk on stage and explain the fact that no one show could possibly do the job. On the other hand, maybe it was best that this was left unsaid. It is up to us individually to take the time to listen and learn about one of the greatest jazz pianists in our lifetime, and the last surviving member of the classic Coltrane Quartet that was at one time creating powerful masterpieces night after night. Those performances are well documented. And they may very well be the highpoint of a power and creativity in music that can never be matched.