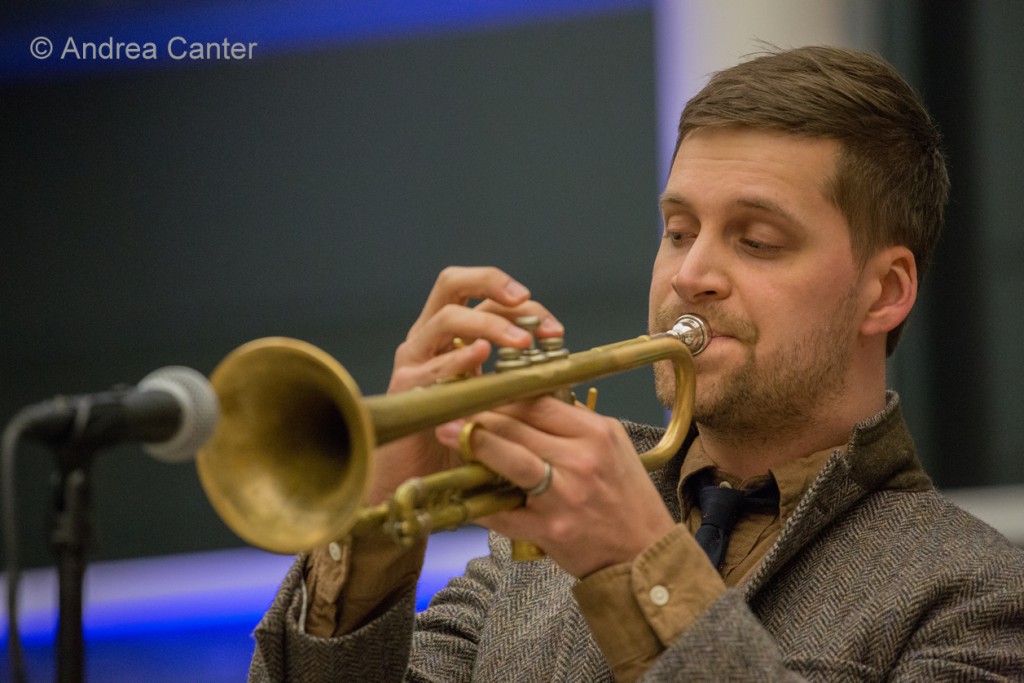 [Originally posted May 4, 2015]
Twin Cities native John Raymond seems to be living every young jazz musician's dream — finding success in New York, on the bandstand and in the studio. With regular club gigs with his own ensembles, participating in the renowned Festival of New Trumpet, and now releasing a recording with the great Billy Hart,  John is building a reputation as one of the rising stars of the Big Apple. A graduate of the University of Wisconsin-Eau Claire and State University of New York-Purchase jazz programs, John released his first full-length recording, Strength and Song, in 2012 with support from SUNY-Purchase mentor and producer John Faddis. Noted All About Jazz New York, "Strength & Song signals the arrival of an exciting new trumpet personality poised for greater things." Greater things indeed. Now on Fresh Sound/New Talent, John Raymond is celebrating the release of Foreign Territory, featuring pianist Dan Tepfer, bassist Joe Martin, and drummer Billy Hart.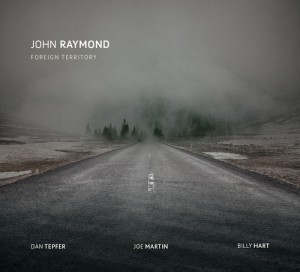 Yet another mentor/trumpeter serves as producer here, this time John McNeil. The album's 9 tracks include six Raymond originals, two improvisations from the band, and one cover, Kenny Wheeler's "Mark Time."  And where Strength and Song reflected John's influences in gospel and modern rock, Foreign Territory more directly acknowledges the jazz tradition while at the same time reinforcing Raymond's individuality. "I feel like there's a lot of pressure on young musicians to be 'innovative,' said Raymond. "But I noticed that I felt most relaxed and authentic and honest with myself when I was playing over standards or embracing the traditional aspects of the music. So I realized that I had to break free of the pressure that I was putting on myself to do something 'new' and instead decided to take familiar ideas and turn them on their heads to find something new inside each of them." Thus several tracks pay homage to sources of inspiration as John builds from the familiar chord progressions (e.g., "What Do You Hear," "Deeper"), while generally the album reflects the inspiration of collaboration among improvising artists.  This notion was key to Raymond's selection of his bandmates, "a group of musicians that would bring such a high level of spontaneity to the music that it would create both a sense of mystery and a sense of joy in exploring the unknown."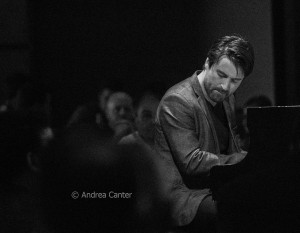 John's title track (so named as the only composition John wrote entirely on trumpet) opens the set, introduced by Martin's bass vamp, then the full quartet outlining the adventure ahead. Tepfer takes the first run with a somewhat abstract exploration of the underlying terrain. Martin's counterpoint is prominent, while Hart stays busy keeping it all together.  Raymond continues the journey along the same path laid down by Tepfer, but busier. "What Do You Hear" was inspired by "I Hear a Rhapsody," and Raymond initiates the interaction with a riveting opening solo before handing it off to Tepfer. Throughout, Martin maintains a dark, sinewy bassline, while Hart splashes and spatters his way through the deepening sonic forest. Raymond and Tepfer carry the storyline, Martin and Hart carry the artillery.
With "Deeper," John dismantles "How Deep Is the Ocean," and the resulting composition earned Raymond a 2015 ASCAP/Herb Alpert Young Composers Award. Reworking the rhythm and mood, John opens with a melodic statement that invites some counterpoint from both piano and bass. Raymond conjures a bit of Dolphy and Monk with his up-and-down passages. Of John's other compositions, Tepfer particularly shines on the abstract "New Blues;" "Chant"  suggests an incantation with steady drum rolls and "chanting" piano, but there's also an undeniable "Bolero" tinge.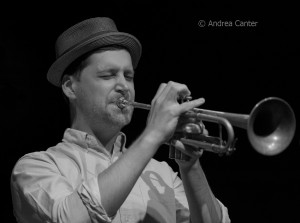 The two free improv tracks include the quartet's "Rest/Peace," taking off on Horace Silver's "Peace" which has a fleeting presence, and the rhythm section's short conversation, "Hart of the Matter," a two-minute, off-the-cuff exchange in the studio. The one cover from the late Kenny Wheeler, "Mark Time" features a Debussy-esque beginning from Tepfer before emerging as one of the album's highlights in collaborative, energetic interplay, fueled throughout by the tumultuous drive of Billy Hart.
The closing track, "Adventurous Lee," could be the album title of another Raymond muse, Lee Konitz. Billy Hart pounds out a rhythmic figure to launch the track and maintains the jagged drive throughout; the harmonies of piano and trumpet at moments conjure two horns; the flow is pure bebop in 21st century voice. Tepfer again shines with his unique twists on melody, and Hart's insertions and assertions elevate all.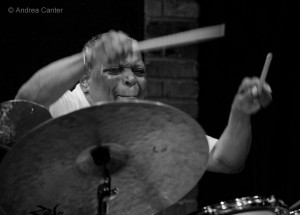 One of the most significant characteristics of Foreign Territory, whether listening to the reinventions of "Deep", the cover of "Mark Time", or the unplanned interactions of "Rest/Peace," is the immediacy and spontaneity of live musical exchanges among savvy improvisers– it's like a night at the jazz club when the magic happens.  Another hallmark here and of John Raymond generally is the trumpeter's subtle leadership — however he has directed the arrangements and interactions, it's pretty much invisible. What comes across is a sum greater than the individual parts, which is no easy accomplishment as the individual parts are stellar.
More about John Raymond at www.johnraymondmusic.net