"This weekend, for me and everyone I've spoken with, was the epitome of how a jazz festival can feel, with an entire city and international audience bringing their love and positivity together with an expansive family of musicians… and it was all real jazz." — Benny Green, Piano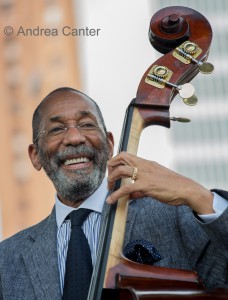 Year after year, since 2008, I've experienced the feelings expressed by Benny Green from the audience perspective. I can't imagine Labor Day Weekend anywhere else. The 37th annual gathering of the world's largest free jazz festival, with Detroit native and living bass legend Ron Carter at the helm as Artist in Residence, puts even more emphasis than usual on the Detroit connections to the history and future of jazz with an expanded Homecoming Series, in addition to Carter's multiple performances in a variety of contexts.
"The jazz tradition in Detroit is iconic and known worldwide. Today, it's a vibrant scene that is constantly evolving and growing and our Festival continues to nurture and support it," said Gretchen Valade, Chair of the Detroit Jazz Festival Foundation Board of Directors. "With the wonderful Ron Carter as our artist-in-residence, we are taking the music to a new level of Detroit connection. And, once again, we hope the Festival transcends the music itself and gets people downtown to see and experience Detroit's distinct flavor. We look forward to adding to Detroit's jazz tradition and another Labor Day weekend to remember."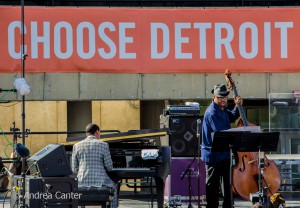 Downtown Detroit is hardly a mecca of tourism these days, although signs of economic recovery are encouraging. Still, Labor Day Weekend has a long tradition of community, hope, and of course the best jazz in the world, with estimated festival attendance around a quarter million or more across three days, four nights and four outdoor stages stretching a relatively short distance from Camp Mauritius in the heart of downtown to Hart Plaza on the Detroit River Waterfront. In addition to drawing from the greater Detroit metro area, about one-quarter of the audience comes from outside Michigan. And thanks to a large endowment from Valade, grant funding, generous sponsors, and effective fundraising, the festival remains free and family-friendly. Major corporate sponsors for 2016 include JP Morgan Chase & Co., Quicken Loans, DTE Energy Foundation, Carhartt, Ford Motor Company, Greektown Casino-Hotel, Absopure, Mack Avenue Records, and Comcast. Individuals provide support through the Rhythm Section memberships program and other donations.
Headliners and Homecomers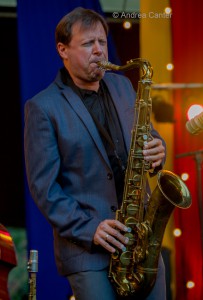 For jazz fans, there's no better line-up of artists cutting across all iterations of the music. In addition to Carter, who appears in four configurations during the weekend (nonet, trio, quartet and big band), headliners include George Benson, John Scofield, Brad Mehldau, Roy Hargrove (RhFactor), Freddy Cole, Chris Potter (Underground Orchestra), Terri Lyne Carrington (Mosaic Project), Randy Weston (African Rhythms), Jason Moran (Bandwagon), Roberta Gambarini with Jimmy Heath, Marcus Roberts, John Abercrombie (Organ Trio), Vanguard Jazz Orchestra, Cyrille Aimee, Kirk Lightsey/Louis Hayes Homecoming Band and much more.
"Each year, our priority is to create artistic experiences that are representative of the diverse nature of the genre and deliver sonic experimentation and exploration, creating new layers of the jazz landscape," said Chris Collins, president and artistic director of the Festival. "We are committed to making this Festival a true jazz experience to remember, one that is original, expressive and inimitable. And, this year we're certainly looking inward to the legacy of Detroit to create musical experiences that are unique to the jazz fans the world over."
To highlight up-and-coming talent, the Detroit Jazz Festival invites musicians from metro Detroit and across the globe to enter an annual jazz competition. This year, The 2016 Detroit Jazz Festival Ron Carter National Bass Competition, open to bassists 35 years of age or younger, seeks to identify those "whose artistry reflects the commitment to tradition and search for originality that are tenants of Ron Carter's virtuosity." Applications were due in late June with the winner to fill a performance slot during the festival. The Detroit Jazz Festival further encourages the involvement of local and regional talent through submissions reviewed by region professionals, and nurtures young talents through a number of educational programs including workshops and student showcases throughout the year.
Daily Highlights
The full festival schedule can be downloaded from the festival website. For a taste of Detroit, some key events at each stage, each day are noted here.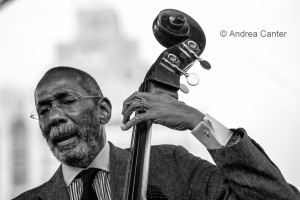 Friday, September 2 (JP Morgan Chase Main Stage)
Ron Carter Nonet
Soul Rebels
George Benson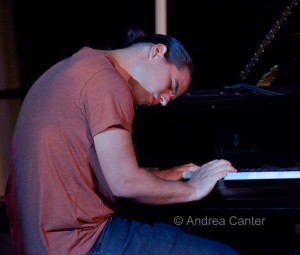 Saturday, September 3
Randy Weston African Rhythms/Wayne State University Big Band (90th Birthday Celebration) (Carhartt Amphitheater)
Chris Potter Undeground Orchestra (Carthartt Amphitheater)
Roy Hargrove Quintet With Strings (Cartharrt Amphitheater
Lisa Fischer and Grand Baton (JP Morgan Chase Main Stage)
Omar Sosa Quarteto AfroCubano (JP Morgan Chase Main Stage)
Alfredo Rodriguez Trio (Waterfront Stage)
John Abercrombie Organ Trio (Waterfront Stage)
Stanley Cowell Quintet (Pyramid Stage)
Ron Carter Quartet (Pyramid Stage)
Chris Potter Quartet (Marriott Jam Session)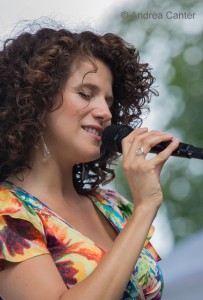 Sunday, September 4
Ron Carter Trio (Carharrt Amphitheater)
Marcus Roberts (Carhartt Amphitheater)
Freddy Cole with Detroit Jazz Festival String Orchestra, "The Cole Family Legacy – Remembering Nat and Natalie" (Carhartt Amphitheater
Kirk Lightsey/Louis Hayes Homecoming Band (JP Morgan Chase Main Stage)
USAF Airmen of Note (JP Morgan Chase Main Stage)
Cyrille Aimee (JP Morgan Chase Main Stage)
Vanguard Jazz Orchestra (JP Morgan Chase Main Stage)
Gregoire Maret (Waterfront Stage)
Ron Carter Bass Competition Winner (Pyramid Stage)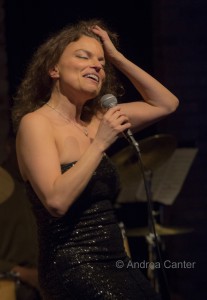 Monday, September 5
Teri-Lynne Carrington's Mosaic Project (Carhartt Amphitheater)
Ron Carter Great Big Band (Carhartt Amphitheater
Roberta Gambarani and Jimmy Heath, "Celebrating Jimmy's 90th" (JP Morgan Chase Main Stage)
Scofiled/Mehldau/Guiliana (JP Morgan Chase Main Stage)
Jason Moran and the Band Wagon (Waterfront Stage)
See complete festival information at www.detroitjazzfest.com.  Gallery of photos from 2015 here! See you in Detroit!