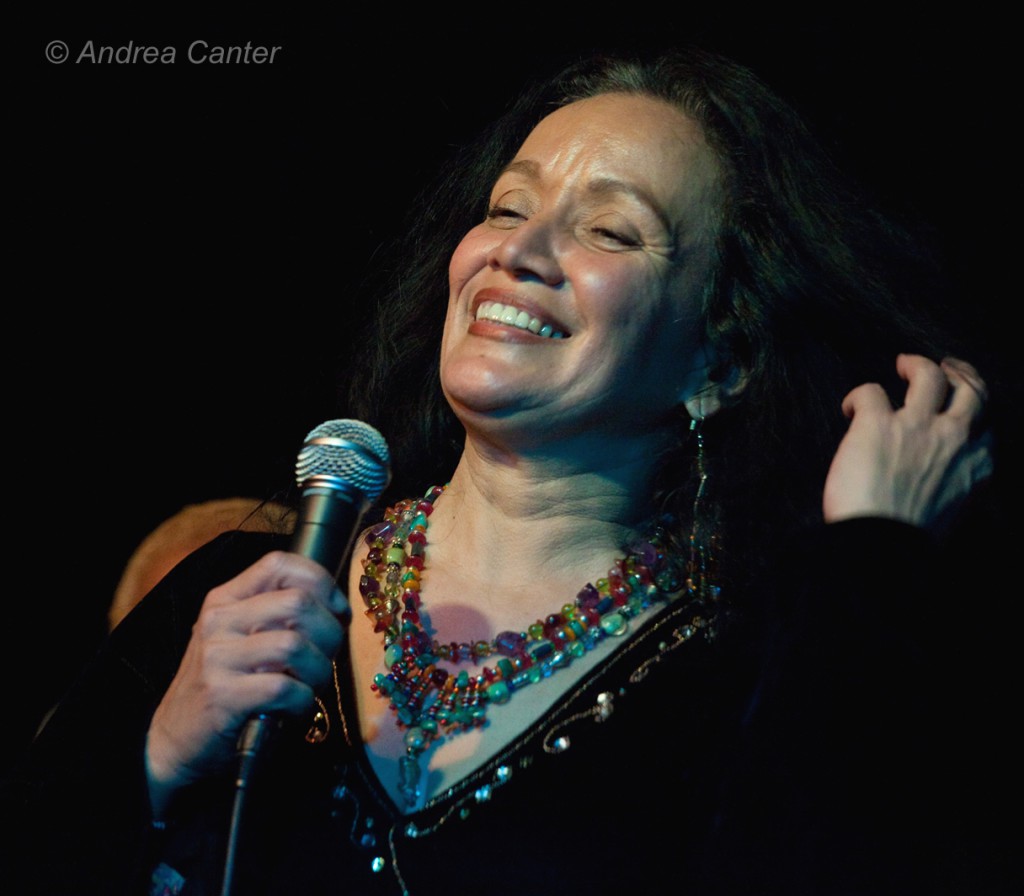 "On a good day it is very likely that you'll find an artist who is a fine vocalist fronting a highly successful ensemble. But once in a blue moon you'll find one who is magnificent in the vocal department, a superb percussionist, writer and arranger of music with all of these aspects of artistry being almost second nature. And then there is that small matter of leading a fine ensemble as well. Estaire Godinez is just that kind of artist; a rare and gleaming gem." –Raul da Gama, Latin Jazz Network
"I like to mix it up and shake it around then let it all pour out." –Estaire Godinez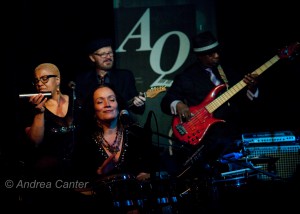 Last time I googled "Estaire Godinez," I found a website labeled "Music, Film and Jewelry." Really. In the Twin Cities, the former resident is known as a percussionist, vocalist and songwriter who has performed with Prince, Coke Escovede and George Benson, yet she has also accumulated a number of acting credits, written and illustrated a children's book, and is launching a line of jewelry. Her musical talents will be front and center when Estaire returns to Minnesota for two nights (one show each night) at the Dakota, August 9-10. Her last visit was three years ago when she performed at The Russian Museum of Art and at the Artists Quarter.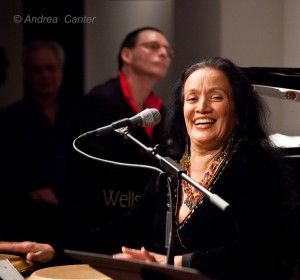 A native of Oakland, CA and raised in a Mexican American family of musicians, Estaire Godinez absorbed diverse cultures, acquiring fluency in three languages (Spanish, Portuguese and English) and honing wide-ranging talents. Primarily self taught, she learned by singing along with record by Sergio Mendez and Brasil 66, Marvin Gaye, and other Motown stars. Although she was more attracted to the male singers, her favorite entertainer was Lucille Ball. "She always made people laugh," she says. "I figured if I can do that as an entertainer, that would be pretty good."
Estaire started out singing in salsa bands and playing hand percussion instruments. In her late teens, she moved to Europe and to the full array of percussion (including congas and cajon), working as a singer and manager of a salsa band in Amsterdam. Next came a stint in Spain backing pop stars and working in house bands for Spanish television. Since these early experiences, Estaire has performed at the North Sea Jazz Festival and at London's International Rock Awards, and has toured extensively through Europe and South America. In addition to tours with Prince, Coke Escovedo, Brothers Johnson and George Benson, Estiare still plays frequently in Hawaii with brothers Carlos and Salvador. While she attained some of her training at Berklee College of Music in Boston and through private study with conguero Giovanni Hidalgo, Estaire notes that  "Playing with George Benson, Prince and other people is what feeds my solo music–other musicians are what inspire me most."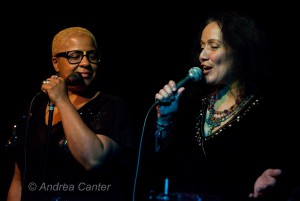 As leader of her own band, Estaire was based for a while in the Twin Cities, where she released her debut recording, Live at the Dakota. With Peter Schimke (keyboards), Eric Leeds (sax), Mike Scott (guitar), Stokely Williams (drums) and Serge Akou (bass), Estaire created a hypnotic fusion of jazz, pop, and Brazilian/Afro-Cuban grooves. Her second CD, This Time (2010), was recorded in Minneapolis and produced by Estaire with same cast of musicians, expanding to include bassist Enrique Toussaint, guitarist Dirk Freymuth  and vocalist JD Steele to several tracks. Noted Rick Mason in City Pages, "the title track is a sleek, buoyant nugget that juggles Latin, jazz, and pop around a snaky sax line." The recording was recently re-released.
Since moving to Los Angeles, Estaire has appeared regularly at such venues as Vibrato and Catalina's, and on Monday nights at Cafe Was with fellow actor/musician, Jeff Goldblum and the Mildred Snitzer Orchestra; she has also worked on a CD project with composer Leon Ware. A member of the Screen Actors Guild, she has appeared in commercials and film, including Mission Lights, produced by and starring Benjamin Bratt.
At the Dakota, Estaire will reunite with old friends –Peter Schimke on keys, Serge Akou on bass, Joe Elliott on guitar, and young Brandon Commodore on drums, with Kathleen Johnson and Kevin Jackson adding vocals and hints of other guests!
The Dakota Jazz Club and Restaurant is located at 1010 Nicollet Mall in downtown Minneapolis; www.dakotacooks.com or call for reservations at 612-332-1010. Music at 7 pm on August 9-10.