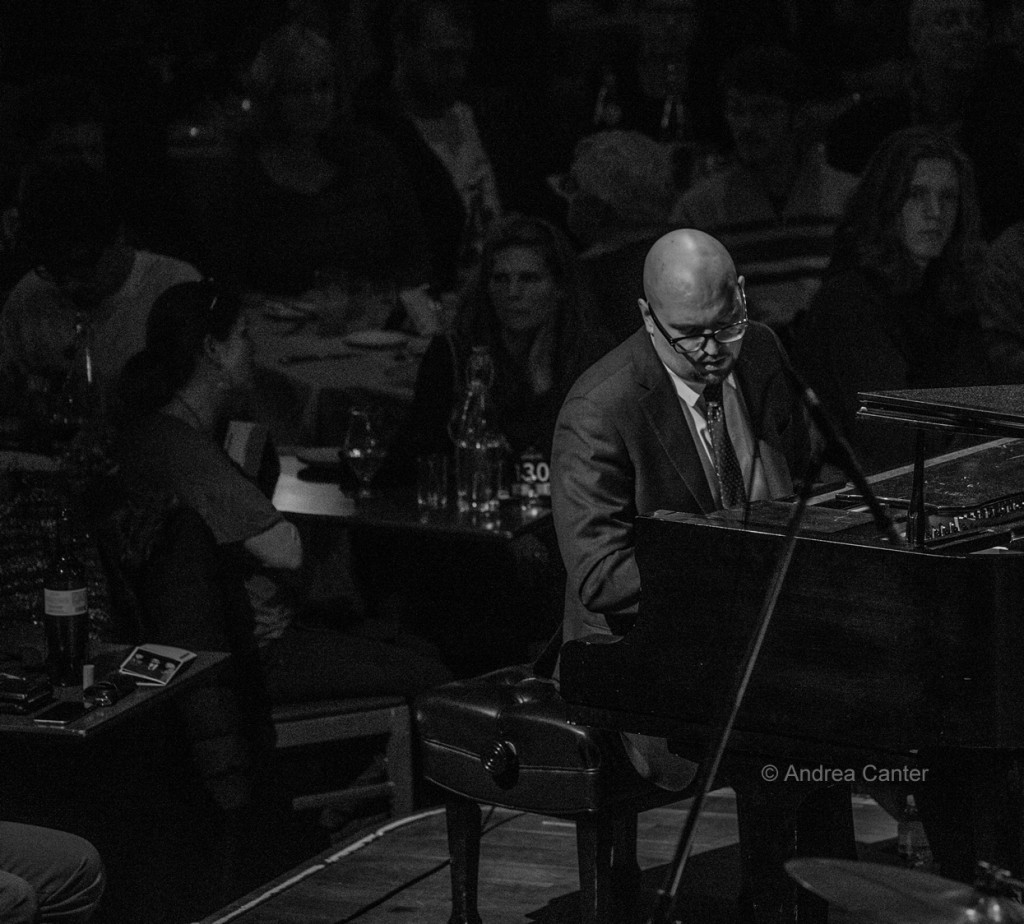 "Iverson's biggest claim to fame has been with The Bad Plus, but it's outside the confines of that group that Iverson seems to excel." –John Kelman, All About Jazz
Although his talents were well known much earlier, and his genius has been recognized many times over more recently, pianist Ethan Iverson will likely never shake the his image as the straight man of the internationally renowned trio, The Bad Plus. Launched in 2001 with fellow Midwesterners Reid Anderson and Dave King, TPB is one of the most readily recognized and popular jazz ensembles of the modern era, and one which still occupies a good deal of Iverson's musical energies. Yet the pianist has ong stood on his own merits as soloist, collaborator, bandleader, composer, and  even jazz blogger. Most often in the Twin Cities over the winter holidays with The Bad Plus, and recently in the company of the Billy Hart Quartet, Iverson appears in a very rare solo evening in the Dunsmore Room of Crooners Lounge on Saturday, August 20 at 7 pm. Prior to the performance (4-6 pm), Ethan will present a free Master Class.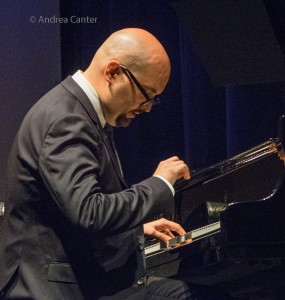 Ethan Iverson is best known as the pianist in The Bad Plus. He grew up in Menonomie, WI near his TBP cohorts Reid Anderson and Dave King, meeting Anderson in college while both briefly attended the University of Wisconsin- Eau Claire. Ethan and Reid played free jazz in area restaurants, hooking up with King informally in 1990.  Soon Iverson moved to New York where he studied with Fred Hersch and Sophia Rosoff and became music director for the Mark Morris Dance Company, performing with Mikhail Baryshnikov and Yo-Yo Ma. Iverson made his recording debut (at age 20) in 1993 on School Work, matching ideas with Dewey Redman. In 1998, Iverson's trio released Construction Zone (Originals) and Deconstruction Zone (Standards) in tandem, the latter earning a "Top Ten" Album of the Year from The New York Times. A year lager, Iverson's The Minor Passions, featuring acclaimed drummer and future quartet cohort Billy Hart, received similar honors from The Times.
Iverson worked as a sideman with Kurt Rosenwinkel and Mark Turner before joining Anderson and King to launch The Bad Plus in 2001, a collaboration that continues 15 years later and has yielded 13 recordings, numerous international tours, and at least annual residencies at the Village Vanguard and Dakota Jazz Club. Although he continues to tour extensively with TBP, Iverson has also worked in recent years with Charlie Haden, Paul Motian, Bill Frisell, Tim Berne, Hank Roberts, Albert "Tootie" Heath, Larry Grenadier, Jorge Rossy, Lee Konitz, and Sam Newsome, releasing collaborations like Tootie's Tempo with Albert "Tootie" Heath and Ben Street (2013) and Costumes Are Mandatory with Lee Konitz, Larry Grenadier and Jorge Rossy (2013). But his most active project these days, aside from the Bad Plus, is the Billy Hart Quartet with Ben Street and Mark Turner, a partnership launched more than a decade ago and most recently releasing critically acclaimed albums on the ECM label (All Our Reasons in 2012, One Is the Other in 2014).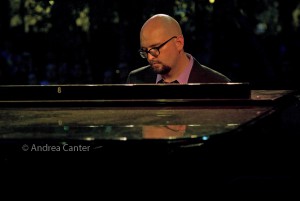 In addition to his critical acclaim as composer and pianist, Ethan Iverson has an extensive following of his blog, Do the Math, which he launched in 2005, noting that  "It's a scary time for recording artists and their labels, but a great time for learning about jazz. There is a community of blogs devoted to disseminating information about why we love this folkloric, complicated, innovative, conservative, authentic, experimental and unclassifiable music. There aren't editors, wordcount restrictions, or perfected ideologies: it's a messy collection of passionate information, and all the stronger for that." In addition to his musings about the music, Iverson has published exhaustive interviews with such artists as Wynton Marsalis and Gunther Schuller. "On Do the Math, I can consider whatever I want, for as long as I want," notes Ethan.
Ethan Iverson seldom performs solo, but no doubt he has plenty to say in a set that will cover jazz standards, originals, and some surprises, including works by James P. Johnson, Mary Lou Williams, and Hall Overton. The free Master Class that Ethan will present prior to the performance is aimed at pianists, although everyone is welcome. Jazz pianists will be encouraged to play, and Iverson will offer kind suggestions to help solve common problems Reservations a must for both the concert and master class– please register for the free master class as seating is limited.
And don't rush out when Ethan Iverson's concert ends — stop in Crooners' Lounge and enjoy songbird Maud Hixson with the Wolverines Trio (Rick Carlson, Steve Pikal, Jendeen Forberg) starting around 8:15 pm, no cover.
The Dunsmore Room in Crooners Lounge is located at 6161 NE Highway 65 (Central Av), just north of I-694 in Fridley, 15 minutes north of downtown Minneapolis. Reservations at www.croonersloungemn.com. Cover for Ethan Iversion $20 ticket only, $50 dinner show.