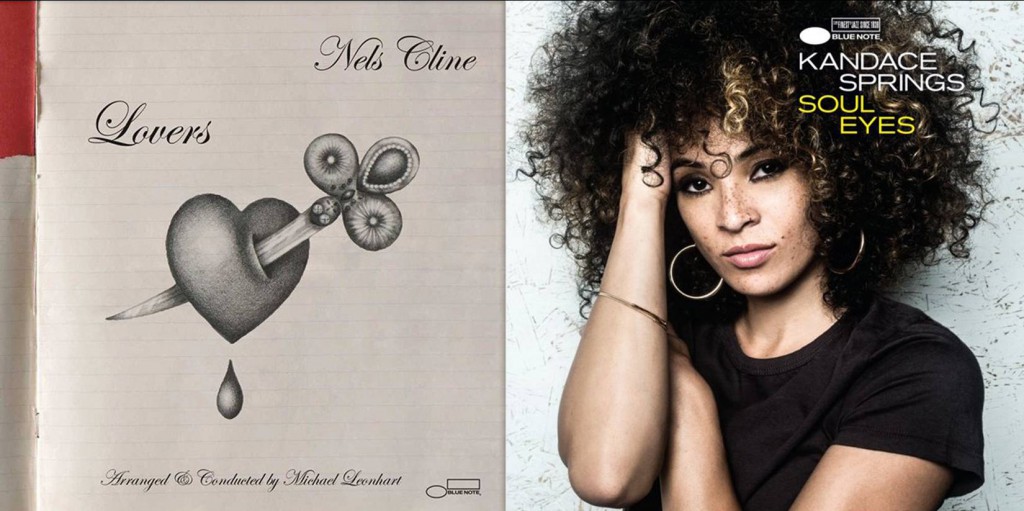 A few months ago I wrote about Don Was just as he was assuming command of Blue Note Records in the wake of the death of Bruce Lundvall. At the time the artistic direction seemed fairly nebulous. It could have gone either way: Would the pop and soul producer steer the legendary House of Jazz through the murky waters of crossover and youth appeal? Or would he honor the roots set down by the jazz stalwarts those many years ago? Would he populate the label with cronies from the rock domain? Or would he seek to recruit new talent from the up-and-coming improvisers?
Actually, it turns out the answer is of the "column a, column b" variety. While the creative and financial direction of the label is yet undetermined, there's plenty of buzz around recent signees like Marquis Hill. Here are two late summer entries that may clarify things. Then again, maybe not.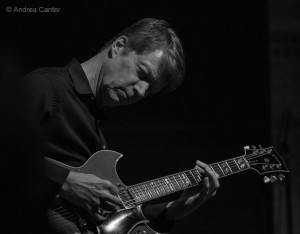 Nels Cline: Lovers (Blue Note, 2016)
Fans of the highly-respected rock band "Wilco" will know the name of one of the guitarists, Nels Cline.  Through the songwriting brilliance of leader Jeff Tweedy, Wilco has established critical acclaim and cultish devotion. They also have a roster of players with incredibly varied interests. For years Cline has dabbled in improvisational music between and during his Wilco commitments. His efforts in that area have led to some fine, if not totally obscure, records.
Lovers marks his debut with a major jazz label. If he was at all daunted by the Blue Note backstory, there's little evidence on this recording. This is far from a work of convention. At face value, the standards are mundane: "Glad to Be Unhappy" and "Secret Love."  "Glad" has been kindly turned on its ear.  As for "Secret Love," somewhere Doris Day is scratching her platinum locks.
Much of the rest of the disc is a mood piece. Cline's approach to composition and gadgetry lies somewhere between Bill Frisell and Olivier Messiaen.  It certainly isn't a slap-dash affair–Cline spent roughly two decades on it.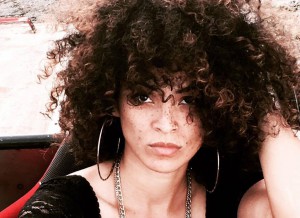 Kandace Springs: Soul Eyes (Blue Note, 2016)
Kandace Springs was wearing one of Prince's jackets during her concert the night he died. The late performer gave her the jacket in 2014, when the Nashville-based singer closed the 30th anniversary show of "Purple Rain" at Paisley Park. Before that prestigious gig, Prince had heard her doing Sam Smith's "Stay With Me." He dashed out a Twitter invite. But when Springs arrived at his estate in a tight, navel-baring crop-top, she hadn't realized "how conservative he'd become." She was too underdressed for the occasion, according to Prince. He offered his coat.  She kept it. That anecdote itself should be enough to establish permanent credibility with just about everyone here at home.
While Soul Eyes may not be a shot fired across the bow of Esperanza Spalding, it's bound to make an impression. Springs is already drawing comparisons to Sarah Vaughan and Ella Fitzgerald. Is any modern jazz singer exempt from these tropes? On closer scrutiny, Springs is more akin to Lizz Wright or Rene Marie.  Her Blue Note debut is an awakening experience. She has an affable and soulful presence.
Larry Klein produced the recording. That should impress the music heads. Personally I was more drawn to the presence of Terence Blanchard. In fact, the title track and "Too Good to Last" give ample time to the trumpeter and stand out as favorites. I'm sure you'll have your own.
Note: Kandace Springs at the Dakota in Minneapolis on August 18!