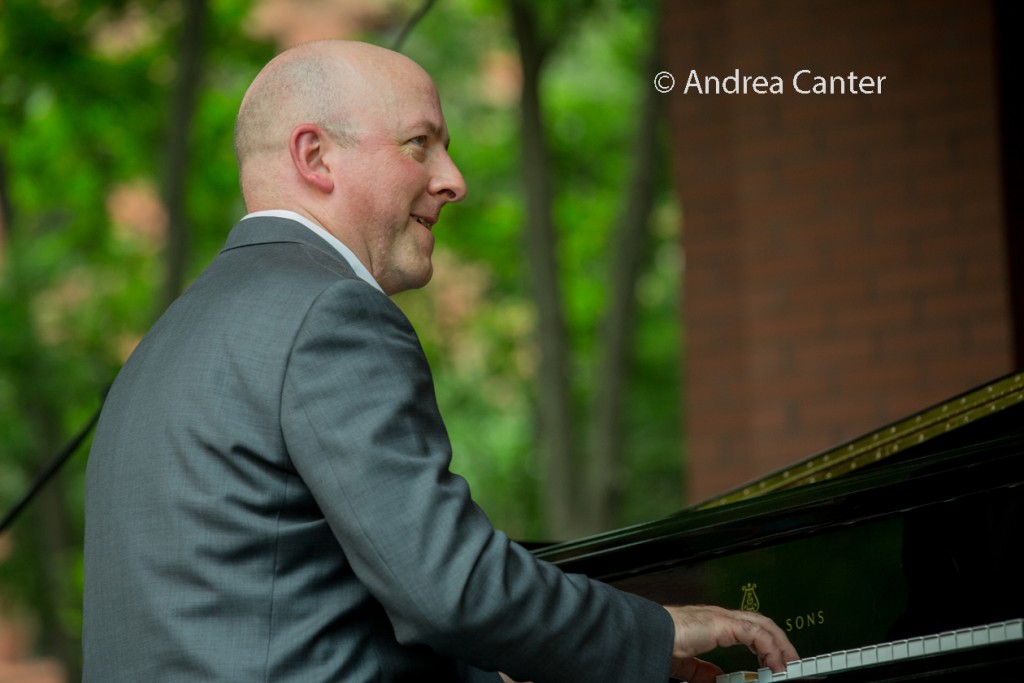 "…performs with delicate grace…using just the right touch to evoke a variety of textures" (Mark F. Turner, All About Jazz).
Adding to a week of stellar jazz piano, one of the old Artists Quarter favorites Rick Germanson makes his debut in the Dunsmore Room of Crooners Lounge on Monday, August 22 at 7 pm. Nearly qualifying as a native son, Germanson brought his unique sense of harmony, movement, and drama to the AQ nearly annually over the decade before the club's closing in 2013, often appearing with, and recording with, vocalist Carole Martin.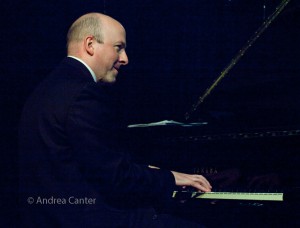 A Milwaukee native, Rick Germanson's multi-layered improvisations and shifting rhythms blend the strong two-handed attack of Tatum, Peterson, and Tyner with the lyricism of Evans, along with a complex, dense approach to improvisation that is all his own. His octave-spanning chords, often in tandem right and left, cover the keyboard at least as often as his single note runs; his rhythms and dynamics can shift in sudden and sweeping cascades like a windstorm swirling on a sandy dune.  With rich chord structures suggesting how Van Cliburn might approach jazz, Rick's arrangements of standards and original compositions provide enough melody to follow the line but sufficient abstraction to constantly provoke his fellow musicians to add new layers of harmony and rhythm. In solo performance, he'll provoke the listener to think in new directions.
Initially a classical pianist, Rick Germanson attended the Wisconsin Conservatory of Music where he studied with David Hazeltine, assimilating the bop canon of Wynton Kelly, Sonny Clark and Cedar Walton, and the post bop influences of Bill Evans, Herbie Hancock, Chick Corea and McCoy Tyner. "What's interesting," he says, "is that I was always attracted to the more modernist school of playing…I heard Wynton Marsalis' Black Codes and was turned on by Kenny Kirkland's solos. I wanted to play like that…"
Or better yet, Rick plays like Rick Germanson. After gigging in Milwaukee with the late Frank Morgan (who was living there at the time) and a year touring European jazz festivals in Morgan's band, he returned to play the Milwaukee clubs and was introduced to Latin grooves by percussionist Luis Diaz.  About this time Germanson hooked up with trumpeter Brian Lynch and expanded his horizons throughout the Midwest. After winning the 1996 Grand Prize in the American Pianist Association Jazz Piano Competition, Rick relocated to New York with a scholarship to the Manhattan School of Music, where he studied with Jaki Byard. Since then he has moved in the fast company of such jazz virtuosos as Elvin Jones, Jimmy Cobb, Mickey Roker, Wynton Marsalis, Eddie Henderson, Tom Harrell, Eric Alexander, Craig Handy, Joe Locke, George Coleman and Slide Hampton; with the Mingus Big Band, Pat Martino, and Louis Hayes' Cannonball Adderley Legacy Band; and with vocalists Marlena Shaw, Carla Cook, and Kevin Mahogany; and currently touring with guitarist Russell Malone.
About ten years ago, Germanson had a short-term, weekly gig at the Four Seasons Hotel in New York, which gave him "a chance to really delve into some repertoire. They like to hear standards and you can do so much with them." Rick acknowledges coming under the influence of Art Tatum's music during this period, particularly "his harmonic sense, his movements, his reharmonizations, the drama he creates."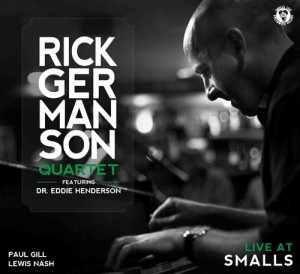 Rick's debut recording, Heights (Fresh Sound/New Talent), prompted All About Jazz to name him "Best New Talent New York" for 2004. Bill Donaldson (Cadence) noted, "Without ostentation and with clearly conceived logic… Germanson makes clear to his listeners the narratives of his music. Indeed, one of Germanson's trademarks seems to be his transitioning between tempos to add interest to his arrangements."
In 2005, Germanson released another gem, You Tell Me, again on Fresh Sound/New Talent. Picking up where Heights left off, the second CD presented a set of mostly original compositions that displayed the richly textured ideas of an ever-evolving pianist. Rick's Off the Cuff (Owl Records, 2009) was followed by Live at Smalls (Smalls Live, 2011), both garnering rave reviews. His treatment of standards as well as his original compositions display what Jazz Times described as his "tons of technique, taste and a clarity of right-hand runs, an appreciation for complex rhythms and a love for Latin." Currently Rick is on the faculty of the Jackie McLean Institute at the Hartt School of Music at the University of Hartford.
Rick was last in the Twin Cities in June when he appeared with the Russell Malone Quartet at the Twin Cities Jazz Festival. Now he's back "home" to take on the Bosendorfer all by himself. Don't miss this masterful pianist in the intimate environs of the Dunsmore Room at Crooners Lounge.
The Dunsmore Room at Crooners Lounge is located at 6161 Highway 65 NE (Central Av), just north of I-694 in Fridley, about 15 minutes north of downtown Minneapolis. Reservations strongly recommend at www.croonersloungemn.com