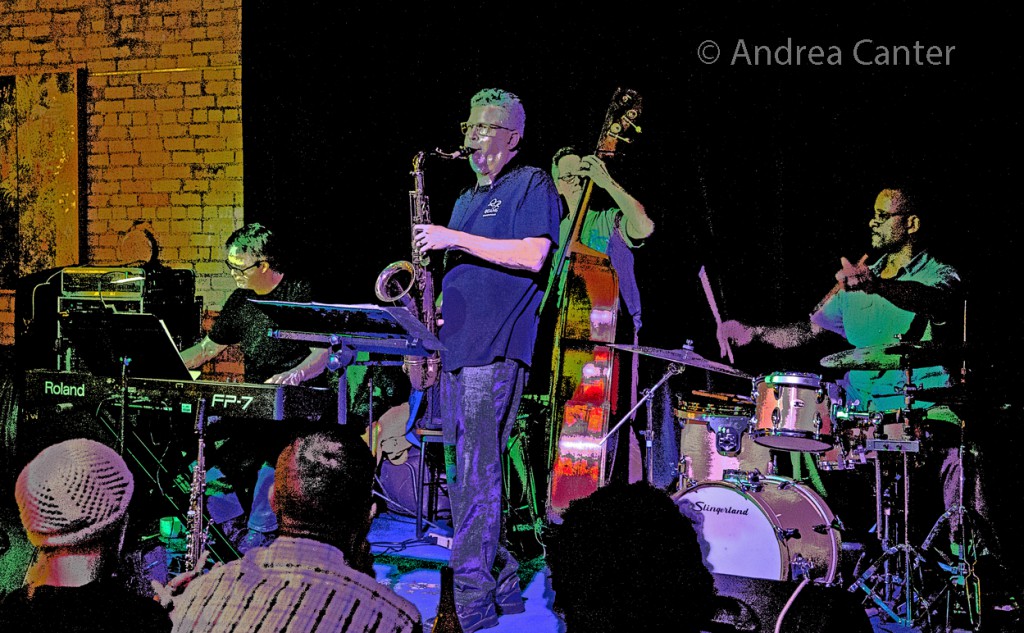 This past winter, saxophonist Paul Harper launched a new ensemble dubbed the Bardo Quartet with the idea that the personnel would be in flux, thus each performance would be unique. Headlining Saturday Night Jazz at the Black Dog on September 3, the Bardo Quartet will feature the personnel de jour–Harper on saxophones, Phil Aaron on piano, Tom Lewis on bass, and Nathan Norman on drums. The opening set will feature a trio headed by drummer Lars-Erik Larson, with Kam Markworth on bass and Aaron Hedenstrom  on saxophones, with special guest, series curator and trumpeter Steve Kenny.
Lars-Erik Larson Trio (7 pm)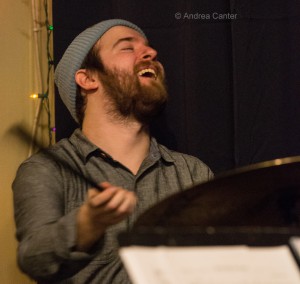 Lars-Erik Larson is a drummer and composer based in St. Paul. Larson earned his Master's Degree in Jazz Studies from the University of Illinois (Champaign-Urbana), where he studied with renowned drummer Dana Hall. After completing his degree in 2012, he moved to the Twin Cities where he has played with many local bands, including the No Coast Quintet, Zacc Harris Trio, the Thomas Nordlund Group, and recently in Bryan Nichols' Trio with bassist Cody McKinney. About a year ago, he opened an evening at the Black Dog with the debut of Ramtrack, a trio with guitarist Nordlund and trumpeter Jake Baldwin. Lars maybe best known as the leader of  Mancrush, with Bryan Nichols, Brandon Wozniak, and Zacc Harris. Mancrush released its first album this spring, Authentic Midwestern, boasting Larson's penchant for melding the influences of folk music and modern minimalism with 21st century jazz improvisation.
Bassist, composer, and teaching artist Kameron L. Markworth is a graduate of Indiana University, Augsburg College, and McNally Smith College of Music, currently teaching Jazz History at Augsburg. He previously served as an Associate Instructor at Indiana University in the Jazz Studies department under the direction of Dr. David N. Baker. As a performer, Kameron has supported artists in diverse genres across North America and has appeared on stage alongside John Swana, Jamey Aebersold, Steve Houghton, Corey Christiansen, Pat Harbison, Mike Hackett, and Luke Gillespie.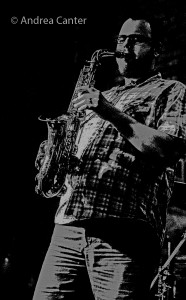 Tenor saxophonist and composer Aaron Hedenstrom grew up in the Twin Cities where he developed his interest and talent in music. He attended the jazz program at UW-Eau Claire, performing in the pop/rock band Underdub and with the John Raymond Project. After releasing his debut recording with his orchestra, A Symphonic Jazz Hip Hop Experience, Aaron moved to Denton, TX, where he earned his DMA degree at the University of North Texas and performed in the famed One O'Clock Lab Band.  Aaron won several composing and arranging awards–2012 Detroit Jazz Festival Arranging Contest (for his arrangement of Wayne Shorter's "Yes and No"), the Herb Alpert ASCAP Young Jazz Composer Award, the Jazz Education Network Student Composer Showcase, 2013 Downbeat Student Award (Best Graduate Blues/Pop/Rock Soloist), and 2014 Downbeat Student Award (Best Graduate Jazz Soloist). Since he returned to the Twin Cities in early 2016, Aaron has performed with a number of area ensembles and his own quartet and big band.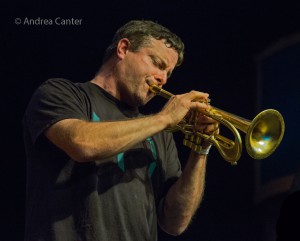 Steve Kenny studied at the University of Wisconsin-River Falls. Among many projects, he has performed with What Would Monk Do, the Cedar Avenue Big Band, and Larry McDonough's quintet (tribute to Chet Baker) as well as leading several editions of his own quartet and Group 47. He is a co-founder of the Illicit Sextet, an ensemble popular in the 1990s before taking a long hiatus, and back in action for the past six years. Steve has received a Minnesota Music Award, West Bank School of Music Jazz Composer award, and multiple honors as Best Jazz Trumpet at the Eau Claire Jazz Festival. With support from a state arts board grant, he curated the ten-week "All Originals" jazz series at Studio Z for two summer seasons, continuing with a shortened schedule in summer 2016. In fall 2014 he launched the weekly Saturday Night Jazz at the Black Dog series, and in spring 2015, brought a similar series (Friday Night Jazz) to The Nicollet, recently rebranded and rescheduled as Thursday Night Jazz at Reverie.
Bardo Quartet (8:30 pm)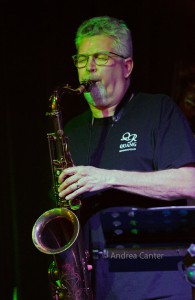 Saxophonist, flutist, and composer Paul Harper has been a busy Twin Cities performer, appearing on numerous recordings and performing for nearly two decades with the Illicit Sextet. These days Paul performs with Spirit Jazz, Roos & Harper, guitarist Joel Shapira, Charmin & Shapira & Friends, his Show and Tell and Chordless Quartets, and other ensembles through Sunset Park Music. His ensembles have recently appeared at the Black Dog and The Nicollet (now Reverie).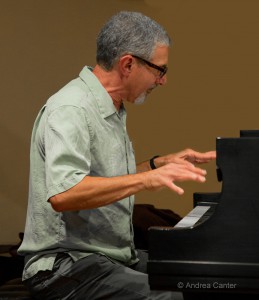 Pianist Phil Aaron is a Chicago native who studied music at the Berklee College of Music and the University of Illinois.  After ten years in LA, he moved to Minneapolis in 1989, becoming fully immersed in the local jazz scene. By day,  Phil works as a composer of film and television scores winning an Emmy in 2007 for his scoring work on the PBS animated series, "Auto-B-Good." As a performing jazz artist, Phil has shared the stage with Lee Konitz, Eric Alexander, Jim Rotondi, Jim Snidero, Byron Stripling, Barbara Morrison and Jackie Allen, among others, and has provided piano accompaniment to many local jazz singers and ensembles. An active recording artist as sideman and on five CDs of his own, Phil plays regularly with his own trio, Lucia Newell, and the Phil Hey Quartet. Drawing inspiration from Bill Evans, Cedar Walton, Tommy Flanagan, and Keith Jarrett, he "can swing hard or wax romantic at the keyboard" (Minneapolis Star Tribune).
Tom Lewis (bass) is a busy sideman throughout the Twin Cities, a "straight-ahead, hard bop, and bebop bassist and he swings like anything" (Don Berryman). He played in Eddie Berger's last band, The Jazz All-Stars, and has appeared with such touring artists as Benny Golson, Mose Allison, Jim Rotondi, Slide Hampton, Lew Tabackin, and Charles McPherson. He's a veteran of the Phil Aaron Trio, Out to Lunch Quintet, and The Five; a member of the Phil Hey Quartet, Bottomless Pit, Dean Sorenson Sextet, and Charmin and Shapira and Friends;  and appears on numerous recordings with area musicians.
Nathan Norman (drums) has an extensive resumé. He's an original member of the Illicit Sextet and performs regularly with the Travis Anderson Trio, JoAnn Funk, Charmin & Shapira & Friends, and French 75. He's also played and/or recorded with Debbie Duncan, Connie Evingson, Bill Banfield, Nancy Bierma, Robert Huntley and more.
Why "Bardo Quartet?" Leader Harper notes that he "learned the term 'bardo' from the book, The Years of Rice and Salt by Kim Robinson. In Tibetan Buddhism, it's 'a state of existence between death and rebirth, varying in length according to a person's conduct in life and manner of, or age at, death; an indeterminate, transitional state.' The idea of a supernatural, indeterminate state appeals to me and feels like a metaphor for jazz and improvisation. Also, I sometimes get a feeling of 'not in the normal world' while playing, which kind of aligns to the 'bardo'…I'm planning on the personnel for this band to be indeterminate and changing. Every performance will be a reflection of who and when."
Saturday Night Jazz at the Black Dog takes place at 308 Prince Street in the Northern Warehouse in St. Paul's Lowertown. No cover but a donation ($10 suggested) to help support the band and the series is much appreciated. Series schedule at www.saturdaynightjazzattheblackdog.info; venue schedule at www.blackdogstpaul.com