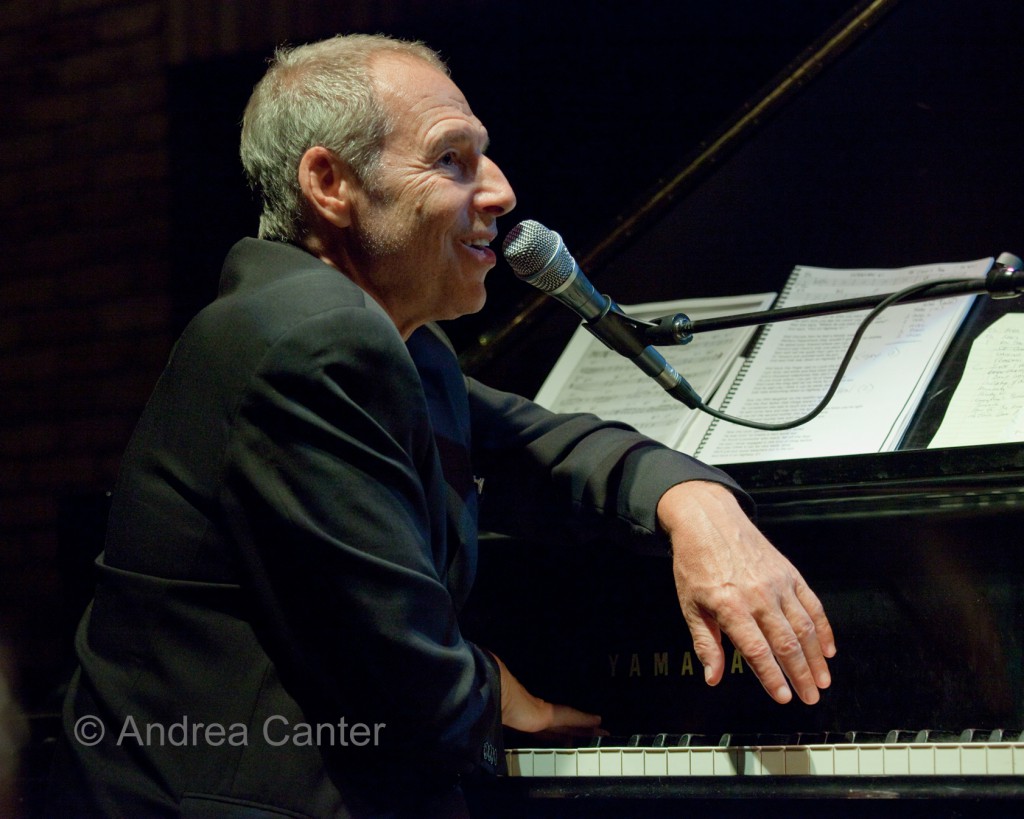 "One of those rare characters celebrated as much for their intelligent pronouncements on jazz as their ability to play it" – BBC
Host of NPR's Peabody Award-winning "Jazz Alive" and VH-1's "New Visions" series, pianist/composer/arranger/producer Dr. Ben Sidran is truly a Renaissance Man as well as accomplished musician. Some may only know Sidran as the composer of Steve Miller's "Space Cowboy," but in the greater music community, he's widely known as producer for Van Morrison, Diana Ross, Mose Allison and Jon Hendricks, soundtrack composer for Hoop Dreams, and author of the books Black Talk, Talking Jazz and A Life in the Music. Finding time to tour despite his busy schedule off stage, Ben Sidran returns to his native Midwest for just one night, one show, 7 pm at the Dakota, September 7th. His quartet brings together two musical families, the Sidrans (with son Leo on drums) and Minnesota's musical Petersons (Billy on bass and Ricky on organ).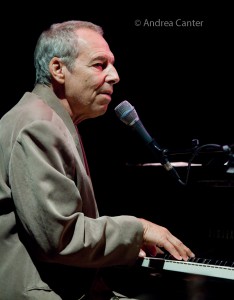 Ben Sidran was born in Chicago but grew up in Racine, WI. First hearing jazz in the 50s, by the early 60s Sidran was earning money as a pianist for frat parties at the University of Wisconsin, where he also played in a band (The Ardells) with Steve Miller and Boz Scaggs. In the late 60s he moved to England where he earned graduate degrees in American Studies at the University of Sussex. At this time he also recorded Children of the Future with Miller and was a session player for Eric Clapton and the Rolling Stones. He also soon published his doctoral dissertation, "Black Talk." After a brief period in LA, he returned to Madison, WI.
Throughout his career, Sidran has integrated music performance as pianist and vocalist with scholarly study, and has worked in every aspect of the music industry. In addition to record producing and composing, he has also worked as a music journalist, writing for Rolling Stone, Jazz Hot of France, and Swing Journal (Japan). He began hosting Jazz Alive in the 1980s, accumulating a long list of on-air interviews that were published as Talking Jazz in 1992. Noted Sidran, "All too often jazz is seen as an academic subject or this great romantic vision. What I've generally discovered is that jazz players are down-home, hard-working people who have somehow found their way into what I see as a spiritual exercise." Ben has also hosted Sidran on Record, winner of the New York Radio Festival award.
From his dissertation, which looked at the cultural history of jazz, to the present, Ben Sidran has been drawn to the cultural underpinnings of traditional music and jazz. In 1994, a Jewish High Holy Days service inspired Sidran to record Life's Lesson, with Sidran on piano and vocals and featuring guest artists Carole King, Lee Konitz, and Joshua Redman. For this recording, the pianist brought together new and old music, reflecting klezmer and traditional Jewish melodies set in a jazz context. As Artist in Residence at the University of Wisconsin-Madison, he developed the course, "Jewish Popular Music in America." In 1999, Ben Sidran released the Grammy-nominated The Concert for Garcia Lorca, a project marking the 100th anniversary of the poet's birth, recorded at the Lorca home, including Lorca's writings, existing and new music, and featuring Sidran's son Leo on drums.
In the past decade, his works have included El Elefante, a bilingual album for children which won the 2003 Parent's Choice Award, Walk Pretty, a tribute to composer Alec Wilder, the memoir, A Life in the Music, and the groundbreaking text, There Was a Fire: Jews, Music and the American Dream, along with his most recent recordings, Dylan Different and Don't Cry For No Hipster.
From his twenty-five solo recordings to his broadcasts and numerous writings, to his productions of other artists on his label, Go Jazz, Ben Sidran is one of the most talented musicians of our time. Said Leo Prosser (Jazz Review.com), "Ben Sidran is a jazzman for all jazz seasons."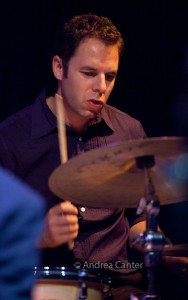 Son of Ben Sidran, Leo Sidran grew up in Madison, WI, and often went out on the road with his father. His first instrument was the drums, and he was influenced by James Brown drummer Clyde Stubblefield who lived in Madison. Years later, Leo would produce Clyde's album, The Original. As a teen, Leo continued to travel with his father on tours with the Steve Miller Band. Miller encouraged Leo to take up guitar and songwriting, and Miller recorded 12 of Leo's original tunes, some of which ended up on Miller's Wide River, and many later released on Leo's first solo CD, Leo and the Depleting Moral Legacy (1998). Leo studied history in college while also honing his skills as a jazz drummer; he also spent a year in Spain where he performed with his father on the Grammy-nominated Concert for Garcia Lorca. Leo began working as a producer and arranger, producing (among others) Mark Murphy's The Latin Porter. He also began a ten-year (still going) partnership with singer-songwriter Joy Dragland as Joy and the Boy.
In 2003, Leo and his father formed a small label called Nardis Music to release their projects. The most recent release on the label is Ben Sidran's Blue Camus which Leo produced.  After touring with Jorge Drexler in South America in 2003, Drexler invited Leo to co-produce the song "Al Otro Lado Del Rio" for the film The Motorcycle Diaries, which won an Academy Award in 2005. Since moving to New York, Leo has focused on composing music for film and television commercials (Discovery, ESPN, Sundance Films, Coca-Cola, Ford, Mastercard, etc.).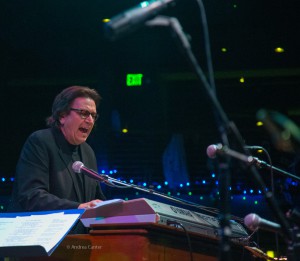 Best known for his long-time association with sax legend David Sanborn and as producer/keyboardist for Prince, keyboardist, vocalist, arranger and producer Ricky Peterson has worked with other pop, rock and jazz icons including George Benson, Stevie Nicks, Bonnie Raitt, Billy Joel, Anita Baker, James Taylor, Mavis Staples, Joe Sample, Sting, Sergio Mendes, Brian Wilson, Ben Sidran, Kirk Whalum, Phil Upchurch, Jimmy Buffet, Fine Young Cannibals, Steve Miller Band, Paula Abdul, Boz Scaggs, Dave Koz, Lalah Hathaway, Sheryl Crow, Jonathon Butler, Bruce Willis, The Jets, Jermaine Jackson, Chaka Khan, Robben Ford, Tuck & Patti and John Mayer. This summer, Ricky has been on the road with David Sanborn and Dave Koz. As producer, his credits include David Sanborn's "Songs From the Night Before" and Prince's "Gold", "Emancipation", and "Crystal Ball". Peterson also played a big part in writing and producing George Benson's CD, That's Right. Says long-time cohort Ben Sidran, Ricky is "a born singer with a great range, a gifted keyboard player with his own sense of style and literally, a musical force of nature. It's all music to him. He's not a rock player trying to learn jazz or a jazz player trying to do rock…He's able to go into the memory bank and constantly come up with new sounds."
Bassist Billy Peterson sang in commercials with sister Linda at age 9 and played bass and drums in his father's ensembles while in junior high. He played in a variety of combos and big bands throughout his high school years, including a summer tour with the Righteous Brothers and a stint with the Lawrence Welk All-Stars. After graduation, Billy played three years with Billy Wallace (Clifford Brown's pianist) and co-founded the band Natural Life with saxman Bob Rockwell. He has recorded with Leo Kottke and performed or recorded with BB King, Johnny Smith, Lenny Breau, and the late Les Paul. Due to tour commitments, he passed on an invitation to join the Bill Evans Trio (Marc Johnson's good fortune!). In 1975, he appeared on Bob Dylan's acclaimed Blood on the Tracks, and a few years later began a long-standing collaboration with Ben Sidran, which led to his 20+ year association with the Steve Miller Band. Billy continues to tour with Bob Rockwell in Europe, internationally with the Dave King Trio, nationally with Ben Sidran, and in the Twin Cities appears with The Peterson Family, How Birds Work, and other ensembles.
The Dakota Jazz Club is located at 1010 Nicollet Mall in downtown Minneapolis, www.dakotacooks.com or tickets at 612-332-5299.