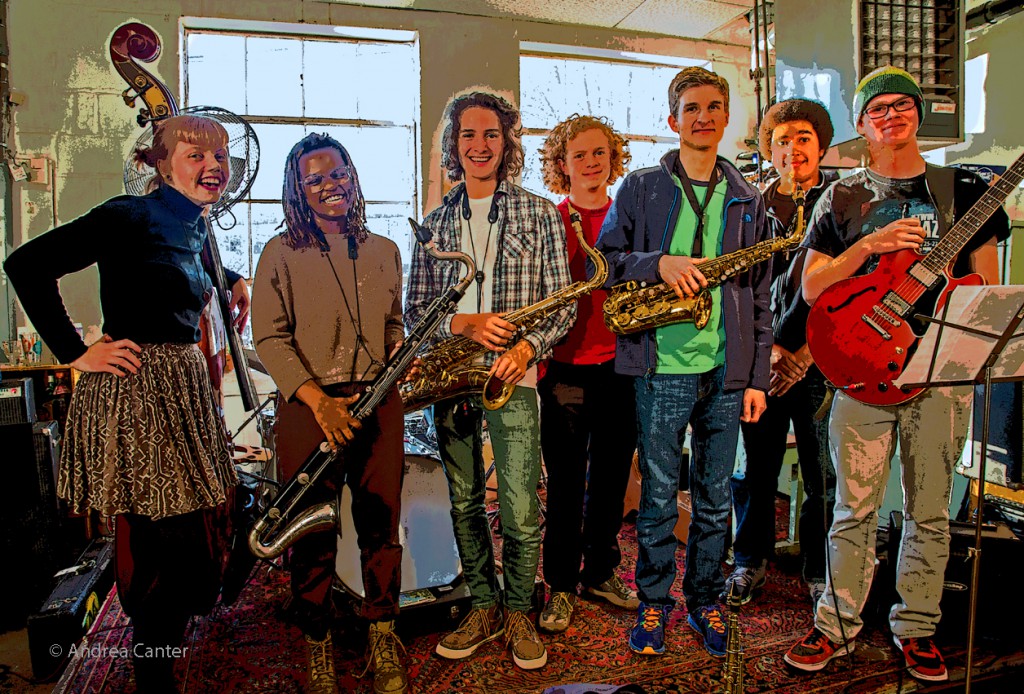 The eleventh edition of the Dakota Combo – an elite ensemble of up to eight area youth jazz artists—will be selected following auditions on September 10th. A program of the MacPhail Center for Music and sponsored by the Dakota Foundation for Jazz Education, the Combo will rehearse bi-weekly from late September through May under the direction of  bassist/MacPhail Jazz Coordinator Adam Linz. They will also attend clinics and perform at area venues and festivals.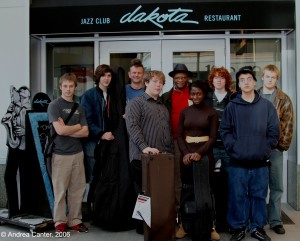 The Dakota Combo was inaugurated in September 2006 under the direction of past MacPhail Jazz Coordinator Kelly Rossum and guest artist, saxophonist Bobby Watson. The program expanded to a full year in 2007, with the addition of a day of school visits and performances at the Twin Cities  Jazz Festival. Since the first year, guest artists and clinicians have included Delfeayo Marsalis, Irvin Mayfield, Johnathan Blake, Tia Fuller, Dave Douglas, Francisco Mela, Benny Green, Matt Slocum, Dave King, Bill Frisell and Lynne Arriale.  Combos have performed at the Dakota Jazz Club, Black Dog, The Nicollet, Vieux Carré, MacPhail's Antonello Hall, The Nomad and more, as well as the Iowa City and Twin Cities Jazz Festivals. The 2010-2011 Combo also participated in the Charles Mingues High School Jazz Festival and Competition in New York City.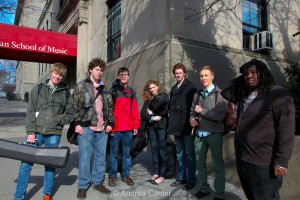 Over the past ten years, Combo graduates have gone on to a variety of college music programs, including Stanford, Indiana, McGill, Northwestern, Lawrence, Michigan State, University of Michigan,  St. Thomas, the University of Minnesota, Peaboday Conservatory, Oberlin Conservatory, the Berklee College of Music, the New England Conservatory of Music, New School for Jazz and Contemporary Music, Eastman School of Music, Cal Arts, Juilliard, University of North Texas,  the Brubeck Institute, and more. Several editions of the Dakota Combo have recorded CDs, including original music.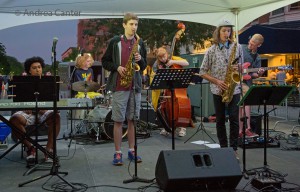 Student instrumental musicians enrolled in grades 9-12 are eligible to audition before a panel of area musicians/educators. There is no fee or application process—simply show up with your instrument at the MacPhail Center for Music. 12:30 – 4 pm on September 10. Do review the audition requirements as you will be asked to perform from a list of jazz standards. Note that this program is intended for experienced and serious jazz musicians, and attendance at all rehearsals (Thursdays, 7:30-9:30 pm) and performances is expected. Student musicians with limited combo and improvisation experience are encouraged to enroll in one of the many other jazz ensembles at MacPhail. All MacPhail tuition for students selected for the Dakota Combo is paid by the Dakota Foundation for Jazz Education.
Questions about the Dakota Combo should be directed to Adam Linz at linz.adam@macphail.org. Audition information is available at http://dakotafoundationforjazzeducation.org/2016/07/open-auditions-for-the-dakota-combo-2016-2017/  MacPhail Center for Music is located at 501 Second Avenue South in downtown Minneapolis.