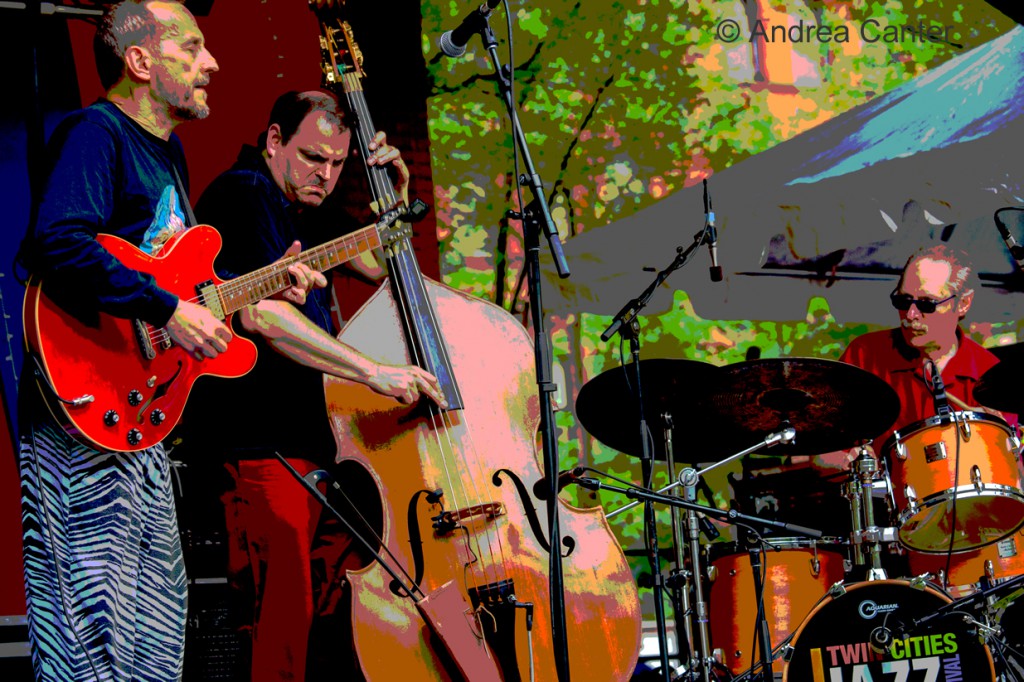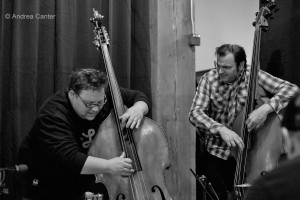 Nearly every Thursday night, the little Afghan cafe in St Paul, Khyber Pass, hosts some of the most adventurous improvised music in the region. Adam Linz, Davu Seru and Paul Metzger share curatorial duties, which guarantees music that pushes boundaries in all directions. This week, September 8 at 9 pm, Adam presents a bass-centric double-header, starting off with an upright bass duel between Linz and Chris Bates, followed by Red Planet, a long-standing trio featuring Bates with guitarist Dean Magraw and drummer Jay Epstein.
Linz and Bates
Adam Linz and Chris Bates have engaged in a number of duets over their careers, including several sets as part of local shows with percussionist Tatsuya Nakatani, most recently last month at Studio Z.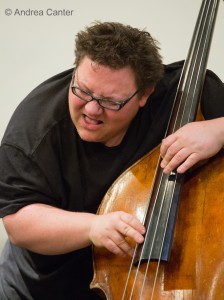 After graduating from Park Center High School in Brooklyn Center and bass studies with Peter Olson at MacPhail Center for Music, Adam Linz earned degrees in physics at Columbia University and in jazz studies at William Paterson University. After working in New York, he returned to the Twin Cities, building his reputation as an adroit and innovative bassist with Fat Kid Wednesdays, Gloryland Pony Cat, FKG, the Lease/Moriarty Quintet, and more recently with the Dave King Trucking Company and his own Le Percheron. Over his career, he's also appeared with Evan Parker, Stanley Turrentine, Milt Jackson, Dosh, Francois Tusques, Douglas Ewart, and Ten Thousand Things Theatre Company. Linz is an active jazz educator, having taught at MusicTech (now McNally Smith College), MARS, Minnesota Institute for Talented Youth (MITY), and Augsburg College, and is currently Jazz Coordinator at the MacPhail Center for Music where he directs the Dakota Combo. Noted Richard Brody (New York Times), "Linz has a big tone, like Charlie Haden's, strums like Jimmy Garrison, and has a sure sense of musical space like Gary Peacock."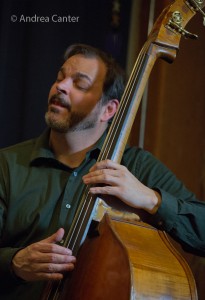 Chris Bates is one of the area's busiest musicians, performing with Red Planet, the Atlantis Quartet, Framework, How Birds Work, Tall Tales, Bill Simenson Orchestra, Adam Meckler Orchestra, and many other cutting edge ensembles. In the past few years he has stepped out front as leader of the Good Vibes Trio and his quintet, Red Five, both of which released debut albums in the past few years. He recently revived another vibes trio, Low Blows, and curates a monthly improvisation series at Jazz Central, one Wednesday night per month. Chris studied at the University of Wisconsin–Eau Claire and later with Anthony Cox, was an original member of the Motion Poets, and a 1999 McKnight Composer Fellow. He was one of four jazz artists to be awarded a composition commission from Zeitgeist, which was premiered at the 2014 Twin Cities Jazz Festival.
Red Planet
Chris Bates will take a short break after his duo set and join pals Dean Magraw and Jay Epstein as Red Planet.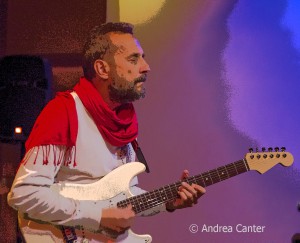 One of the Twin Cities' most eclectic musicians, guitarist Dean Magraw's career spans more than three decades and multiple genres and cultures, from blues to classical to folk and jazz, from Japanese and Indian to Celtic and middle American. He has performed with and/or recorded with mandolin virtuoso Peter Ostroushko; vocalists Ruth McKenzie, Claudia Schmidt, Bruce Henry, Lucia Newell, Maud Hixson and Greg Brown; accordionist John Williams; Japanese shamisen prodigy Nitta Masahiro; classical violinist Nigel Kennedy; South Indian vocalist and vina virtuoso, Nirmala Rajasheker; Irish supergroup Altan; Garrison Keillor and Prairie Home Companion; jazz bassist Anthony Cox; and avant garde French saxophonist, Francois Corneloup.  Dean has collaborated with many local artists at the Artists Quarter, Black Dog, Nicollet, Jazz Central, and more, including Brandon Wozniak, Bryan Nichols, Billy Peterson, Steven Hobert, and Kenny Horst.  He's released a series of recordings spanning his musical universe, including a duo with tabla master Marcus Wise, How the Light Gets In. Dean co-leads a monthly duo with percussionist Davu Seru at the Black Dog Café, and recently launched duo projects with pianist Steven Hobert and with veteran drummer Eric Kamau Gravatt, leading to their CD release, Fire on the Nile. He also performs with Gravatt's Source Code.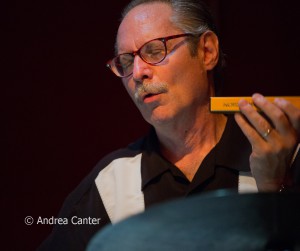 Of trapset master Jay Epstein, Cadence Magazine's David Lewis noted that "his dazzling cymbal and snare work extends the lineage of Tony Williams and Jack DeJohnette." For many years, Epstein managed time for the Phil Aaron Trio; more recently he toured with Richie Cole and Five by Design. These days, in addition to Red Planet, Jay keeps busy with Framework, Counterclockwise, Firebell, Bronkow Vision, Off the Map and Dean Granros' Tall Tales, the Chris Lomheim Trio, and in support of a long list of area vocalists and instrumentalists. Jay released Long Ago on Igmod Records, has recorded with Bill Carrothers, and appears on each of Gordon Johnson's Trios, among a long list of sideman credits.
Khyber Pass Cafe is located at 1571 Grand Av (near Snelling) in St. Paul. Cover $5. http://khyberpasscafe.com