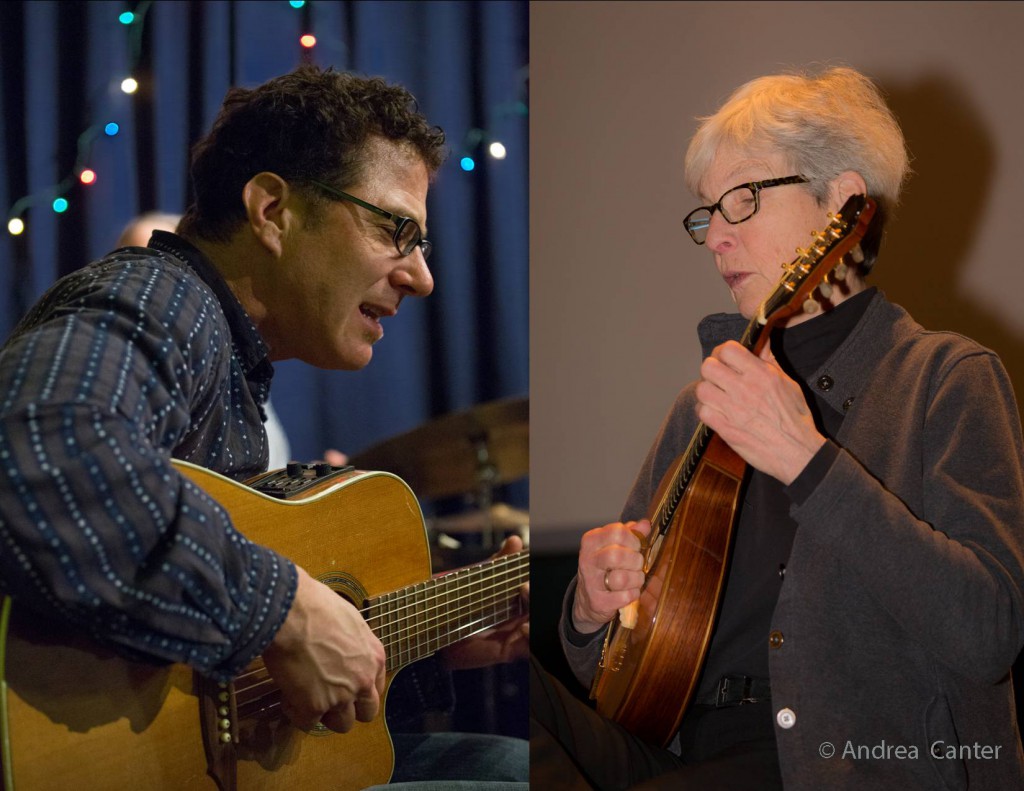 For a number of years, guitarist Chris Olson has led "The Chris Olson Project" at the Black Dog on the second Tuesday of the month. His "projects" have varied from duos with a variety of jazz artists to trios, such as his collaboration with Jay Epstein and Chris Bates as "Framework." His September installment on the 13th features duoes with guitarist/mandolinist Joan Griffith.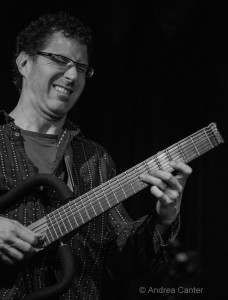 Chris Olson is a dedicated jazz educator as well as performer. Since earning a master's degree in jazz studies/performance from the University of North Texas, he's taught guitar, jazz history and improvisation as well as directing jazz ensembles at UW-Stevens Point (where he earned his undergraduate degree), Wausau Conservatory of Music, UW-Marathon County, and Inver Hills Community College. Currently on the guitar faculty at McNally/Smith College in St. Paul, he also teaches guitar lessons and jazz combos at the MacPhail Center for Music and summer programs at the Shell Lake (WI) Arts Center; he serves on the Board of the Minnesota Guitar Society. Chris has performed with Bob Mintzer, Louis Bellson, Terry Gibbs, Ira Sullivan, and Bobby Vinton, and has appeared frequently at the Black Dog, heading his monthly "Chris Olson Project" as well as performing in other ensembles such as Framework.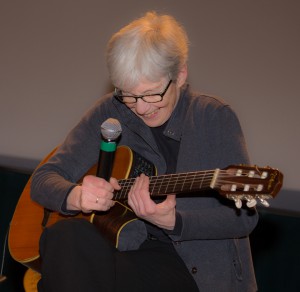 A noted teacher, composer and performer, Joan Griffith has toured and recorded as a classical and jazz guitarist, bassist and mandolinist. She started out on piano and moved on to ukulele and then guitar at age 11. A classical guitar major in college, she picked up the bass in order to form a rock band, switching from electric to upright later when living in Kansas City in order to participate more fully in the area jazz scene. Now head of the Jazz Studies Department at the University of St. Thomas, Joan is also a guitar and bass instructor at St. Catherine's University, director of the MacJazz Workshop at Macalester College, and a roster artist in jazz for COMPAS, the Minnesota State Arts Board and Young Audiences. She also appears frequently with the Minnesota Orchestra as a classical mandolinist. With Lucia Newell, Joan released Enter You, Enter Love, named to the Top Ten list of recordings for 1996 by KBEM radio. More recent works include Sambanova! with Laura Caviani and Circle of the Dance with Clea Galhano and Lucia Newell. Joan is particularly known for performing and composing Brazilian style music, an area that has fascinated her since she first heard "The Girl From Ipanema" as a teen in Nebraska. Over the years she has developed her personal fusion of the African, European and Amerindian traditions that define the soul of Brazilian music.
This will be an evening of sublime music as these two string masters weave together in the intimate space of the bar at the Black Dog. Music 7:30-9:30 pm, tip jar donations ($5-10) appreciated to support the musicians.
The Black Dog is located at 308 Prince Street in the Northern Warehouse in St. Paul's Lowertown Arts District; www.blackdogstpaul.com