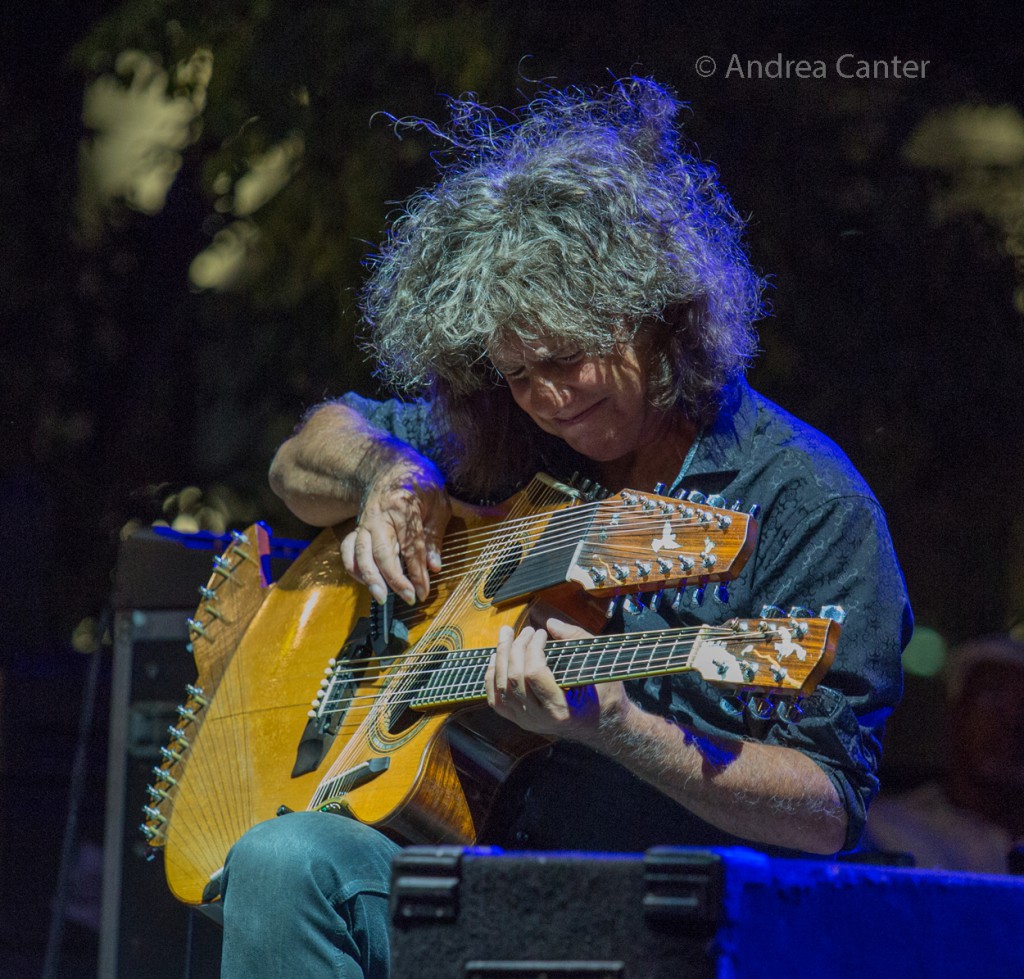 One of the most lauded jazz musicians of his generation and the youngest member of the Downbeat Hall of Fame to date, guitarist Pat Metheny brings a stellar quartet to the Guthrie Theater's Wuertele Thurst Stage on Monday, September 26, 7:30 pm. Co-sponsored by the Dakota Jazz Club, this "Evening With Pat Metheny" will present a range of music covering Pat's already-long career.  Notes Metheny of his 2016 fall tour, "I have so much music from over the years that I almost never play, I thought it would be fun and interesting to put together a really select group of musicians who could over the widest range of everything I have done previously, and could also possibly develop into something beyond that with a lot of playing together under our belts." His "select group" includes British pianist Gwylim Simcock, bassist Linda Oh, and drummer and long-time cohort Antonio Sanchez.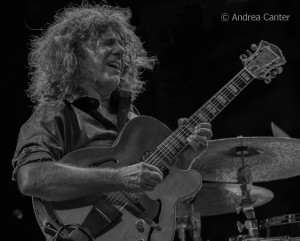 A native of Kansas City, Pat Metheny started out on trumpet and switched to guitar at age 12. Within a few years, he was working with the top jazz artists in the area, making his international debut in 1974 at age 20. A three-year stint with Gary Burton and his debut album, Bright Size Life (1975) introduced many to his trademark style and modern conception of rhythm and harmony.  Over his career Pat has re-defined jazz guitar by utilizing new technology to develop the improvisational and sonic potential of the instrument. He has performed with virtually every star of the genre and beyond, from Steve Reich to Ornette Coleman to Herbie Hancock to Jim Hall to Milton Nascimento to David Bowie. He's had a long association as co-writer with Lyle Mays, and has written compositions for solo guitar, large orchestras, ballets, and jazz, rock and classical settings. Overall, Pat has won 20 Grammies in 12 categories, including Best Rock Instrumental, Best Contemporary Jazz Recording, Best Jazz Instrumental Solo, and Best Instrumental Composition. His Pat Metheny Group, founded in 1977, is the only ensemble in history to win Grammys for seven consecutive releases.
Metheny is regarded as a pioneer in electronic music, one of the first jazz artists to use the synthesizer as a serious instrument. Before the invention of MIDI technology, Pat used the Synclavier as a tool for composing. He's also developed several new guitars, like the soprano acoustic, the 42-strin g Pikasso, the Ibanez PM-100 jazz guitar, and of course his mechanical, solenoid-driven Orchestrion.  Pat has also enjoyed a long career as a jazz educator. At 18, he became the youngest teacher ever at the University of Miami, and a year later became the youngest faculty ever at the Berklee College of Music where he was awarded an honorary doctorate 20 years later. He has also taught workshops throughout the world including at the Dutch Royal Conservatory and Thelonious Monk Institute of Jazz.
British pianist Gwilym Simcock counts influences as wide-ranging as Keith Jarrett, Chick Corea, Jaco Pastorious, Pat Metheny, Maurice Ravel, Béla Bartók and Mark-Anthony Turnage. Educated at London's Trinity College of Music, the Chetham School of Music (where he studied classical piano, French horn and composition) and The Royal Academy of Music (where he took top honors for jazz studies), Gwilym is now a professor of jazz piano at the Royal Academy. Although primarily a jazz artist, Gwilym has composed numerous works for larger classical ensemble that combine through-composed elements with improvisation, creating a sound that is distinctive and very much his own. He has also written music for stage and television, most recently composing the music for an adaptation of Edward Albee's classic A Delicate Balance at the Almeida Theatre in London. Simcock has performed with orchestras, choirs, big bands, and dance companies, as well as with musicians from classical, jazz, folk and rock traditions. He was the first BBC New Generation Artist from a jazz background, and his 2008 debut album, Perception, was nominated for Best Album in the BBC Jazz Awards. Says Metheny, "Gwilym is simply one of the best piano players I have heard in a long, long time…I am so excited to get the chance to play with Gwilym and there seems to be enormous potential there for us to develop a really unique way of playing together."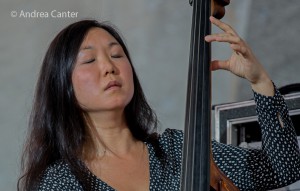 Born in Malaysia, raised in, Perth, Western Australia, Linda Oh began playing piano and bassoon, moving on to jazz and electric bass in high school. She studied at the W.A Academy of Performing Arts (WAAPA), graduated with first-class honors, was an IAJE Sister in Jazz in 2004, received the ASCAP Young Jazz  Composer's award in 2008, and the 2010 Bell Award for Young Australian Artist of the Year. In 2010 she was nominated for the Jazz Journalist's Awards for Up and Coming Artist of the Year, and topped the Acoustic Bass Rising Star in the Downbeat Critic's Poll. Linda completed her Masters at the Manhattan School of Music in 2008 studying with Jay Anderson, John Riley, Phil Markowitz, Dave Liebman and Rodney Jones. Now an active educator, she teaches in the pre-college division at Manhattan. As a performing musician, Oh has performed with Joe Lovano, Steve Wilson, Vijay Iyer, Dave Douglas, Kenny Barron, Geri Allen and Terri Lyne Carrington, as well as leading her own ensembles and releasing three albums as leader. Notes Metheny, "she has everything I always am looking for — great time, great notes and a lot of imagination. But the most important thing I am always searching for in any musician is an elusive and hard to describe quality that embodies a certain communicative ability to connect, not just to the other musicians, but to the audience as well."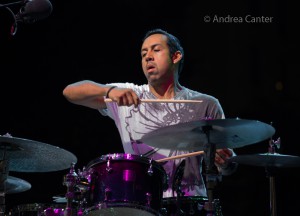 Mexico City native Antonio Sanchez discovered his affinity for the drums at age five. At 17, he enrolled in the National Conservatory of Music in Mexico City, later extending his studies at the Berklee College of Music in Boston. While in Boston, Sanchez had the opportunity to play with such area residents as Gary Burton, Mick Goodrick and Danilo Perez. He studied further with Perez and George Garzone at the New England Conservatory of Music before Paquito D'Rivera recruited him for the drum chair of  Dizzy Gillespie's United Nation Orchestra. Later he joined Perez' acoustic trio. While touring with Perez in Europe, Sanchez was offered the chance to work with the Pat Metheny Group. He later joined Metheny's acoustic trio with Christian McBride. Sanchez has also played with Michael Brecker, David Sanchez, Charlie Haden, John Patitucci, Chris Potter, Avishai Cohen, Marcus Roberts, Dave Samuels, Claudia Acuña, and Luciana Souza. Sanchez recently scored the Oscar-winning Alejandro G. Innaritu film Birdman, which was also nominated for Golden Globe and Grammy Awards.  Metheny describes him as "one of the greatest drummrse of all time, and the fact that we have been able to share so much music together over these years is something really special to both of us."
The Guthrie Theater is located in the Minneapolis Mill District at 818 S. Second Street; tickets ($45-95) at 612-332-5299, www.dakotacooks.com or contact the Guthrie Box Office at 712-377-2224.