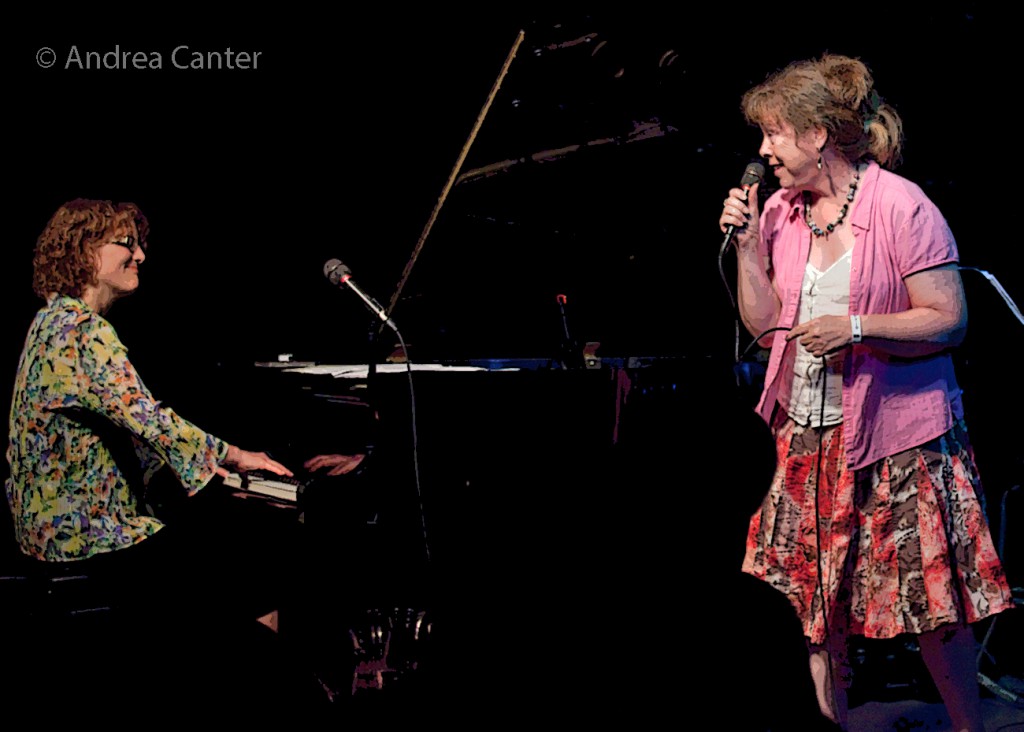 They say old friends are the best friends, and that applies to musical partners like pianist Laura Caviani and vocalist/songwriter Claudia Schmidt. The two come together in a rare duo performance of originals and standards on Tuesday, October 4 in the Dunsmore Room of Crooners Lounge in Fridley.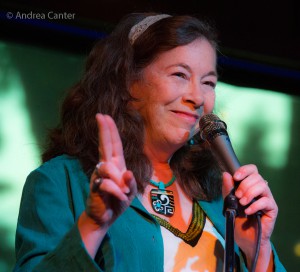 Whether singing folk and blues on Prairie Home Companion or jazzing it up with a quintet at the Dakota, Claudia Schmidt has been a popular performer for a wide-ranging Twin Cities audience. A native of Michigan who previously lived in the Twin Cities and again relocated here about two years ago, Claudia  has recorded nineteen albums of mostly original songs, exploring folk, blues, and jazz idioms featuring her acclaimed 12-string guitar and mountain dulcimer.  Claudia has been singing since age four when she gave her neighbors a rendition of "Tammy." Over her three-decade plus professional career, Claudia has been best known as a singer/songwriter of folk and blues, an accomplished performer on 12-string guitar and mountain dulcimer, and a regular during the early years of Prairie Home Companion. Describing herself as a "creative noisemaker," Schmidt has released more than a dozen recordings and has appeared on the stages of concert halls, small clubs, and folk festivals. Along the way she also found time to operate an inn and restaurant on Beaver Island in Lake Michigan.
And all experiences have been fuel for her creative fire, her songs and lyrics typically reflecting the tales and challenges of modern life. Always eclectic in style and material, one reviewer described Schmidt's approach to music as combining "the vocal purity of Joni Mitchell with the wry observational humor of Lily Tomlin and dollops of philosophical poetry" (Derek Richardson, San Francisco Gate). After a series of primarily folk recordings for Flying Fish and Red House Records through the mid 90s, Claudia joined forces with the Michigan-based New Reformation Jazz Band, and later formed her own jazz quintet, Claudia Schmidt and the Jump Boys.  Maintaining her multi-genre focus, she released albums covering jazz, spoken word and folk in the early part of the new century.  In 2006, Claudia released Live at the Dakota , featuring a diverse repertoire of original tunes and lyrics, as well as seldom-sung gems from Ornette Coleman, Joe Henderson, Horace Silver, and Sergio Mendes. Her most recent releases include New Whirled Order and Bend in the River, a collection of original songs from her Red House Records discography.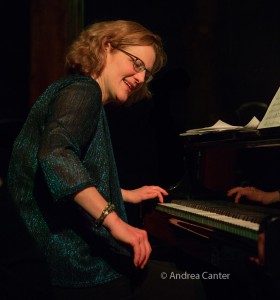 Raised in the Midwest where she studied trumpet as well as piano through high school, Laura Caviani received a Bachelor's of Music in Composition from Lawrence University in Appleton, WI, and a Masters of Music in Improvisation from the University of Michigan at Ann Arbor. Caviani is a veteran of nearly three decades of performing, recording and composing, including appearances with Toots Thielemans, Bob Mintzer, and Dave Liebman, and touring and recording with star vocalist Karrin Allyson. As a leader she now has five acclaimed recordings to her credit and a long list of supporting roles with local musicians. Projects include her tributes to Horace Silver, Mary Lou Williams and Thelonious Monk; Soul Café with guitarist Steve Blons and saxman Brad Holden; Pete Whitman's Xtet; and her cross-genre Alec Wilder project. In spring 2011, she collaborated with Prudence Johnson, Joan Griffith and other area composers to create "A Girl Named Vincent," setting the poems of a young Edna St. Vincent Millay to music for both live performance and recording. And more recently she has presented "From Bach to Bop" – jazz arrangements of favorite classical works– at a number of venues including the Artists Quarter, Hopkins Center for the Arts, and Jazz @St. Barneys.
Laura's latest releases include Sambanova (with Joan Griffith), mostly original works drawing from the traditions of Brazil; another set of Brazilian influenced songs, Circle of the Dance; and a 2013 reissue of a holiday album, Holly, Jolly and Jazzy with Gordy Johnson and Joe Pulice. Laura currently directs big bands at Carleton College in Northfield and teaches at MacPhail Center for Music, McNally Smith College of Music, and Shell Lakes Arts Center.
Come here this rare meeting of two of the Midwest's top artists, and be among the first to hear the Dunsmore Room's new Steinway D concert grand piano!
The Dunsmore Room in Crooners Lounge is located at 6161 NE Highway 65, just north of I-694 and about 15 minutes north of downtown Minneapolis. Reservations, calendar, and more at www.croonersloungemn.com