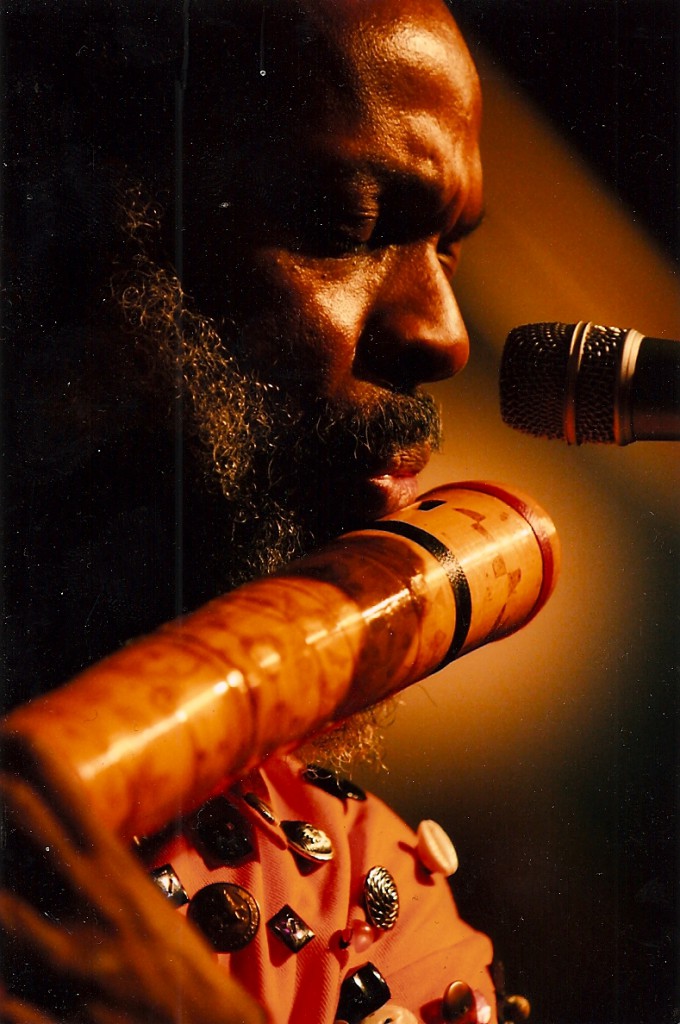 A night of highly inventive music is on the schedule for this week's installment of Saturday Night Jazz at the Black Dog, October 22. The evening kicks off at 7 pm with a quartet led by John Devine and Bill Lang, followed at 8:30 pm by the series debut of creative artist Douglas Ewart and his ensemble Quasar, a "sonic and movement paradise."
John Devine & Bill Lang & Company (7 pm)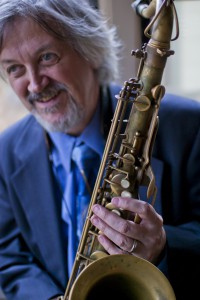 The opening set features saxophonists John Devine and Bill Lang, with Brock Thorson on bass and Alden Ikeda on drums.
Saxophonists John Devine and Bill Lang have collaborated for more than 30 years, in duo and heading a quartet. John Devinehas been active on the Twin Cities jazz scene since returning from Arizona in 1980, playing with such bands as the John O'Brien Ensemble, Checkers, and the Twin Cities Saxophone Quartet; and leading his John Devine Saxophone Quartet, IMP ORK with Michelle Kinney, and more. He currently performs solo twice per week at the Loring Pasta Bar. Recipient of numerous awards and commissions, John was composer-in-residence at the American Dance Festival in 1990.
Bill Lang has been performing and teaching saxophone and flute for over 30 years. He studied jazz and composition at the University of Wisconsin with Les Trimming, Jimmy Cheatham and Cecil Taylor. Currently Bill teaches at Eckroth Music and frequently pairs up with John Devine. He's also played with Alden Ikeda, Mike Lewis, Carei Thomas and Ryan Olcott, among others.
Douglas Ewart and Quasar (8:30 pm)
Quasar includes a cast of inventive artists, including Ewart (sopranino saxophone, English horn, didgeridoo, voice and percussion), Mankwe Ndosi (poet, vocalist, and "spoken-word crafter), Leah Nelson (choreographer, dancer, movement artist), Jacqueline Ultan (cello),  Stephen Goldstein (electronic percussionist, computer musician, sound designer), Carei Thomas (piano), and Donald Washington (reeds and percussion).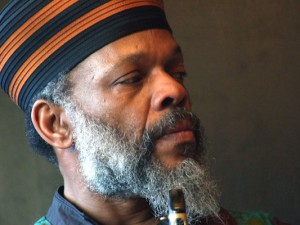 So many words have been used to describe Douglas Ewart— composer, improviser, multi-instrumentalist, educator, avant garde artist, inventor. Above all, Ewart is a visionary and collaborator whose career is marked by numerous and projects and partnerships that defy definition and classification.  The Kingston, Jamaica native showed interest in improvisation and invention as a young child, making his own toys. "We made toys, and a lot of times we didn't have every resource you needed to make whatever it is you were making," he explained in an interview with Pamela Espeland. "So we'd go out and scout around and find pieces of wood. We'd take old bent nails and straighten them. If you build things, you have to improvise, because it never goes as planned, especially if you don't have unlimited resources. " Ewart recalls hearing improvising musicians as a youngster in Jamaica who prompted his interest as well as inspiring him to make his first instruments– hand drums from tin cans. He also heard a lot of the great American jazz artists on recordings in his cousin's record collection.
Douglas immigrated to Chicago at age 17 and initially studied to be a tailor at vocational schools.  The then-new Association for the Advancement of Creative Musicians (AACM) was teaching young inner-city musicians for free, and he pursued music with such teachers as Muhal Richard Abrams, Roscoe Mitchell, and Joseph Jarman, all now legends of avant-garde jazz and improvised music. Ewart has since traveled and studied throughout the world. He received a U.S. – Japan Creative Arts Fellowship in 1987 to study modern Japanese culture and traditional Buddhist shakuhachi flute. He is a past Chairman of the renowned AACM, has taught at the School of the Art Institute of Chicago, and has served on the advisory boards for the National Endowment for the Arts, Meet the Composer (New York City), and Arts Midwest. Over his career, Douglas has received the Bush Artists Fellowship, Minnesota Composers Forum/McKnight Foundation fellowships, Jerome Foundation grants and many others, and has performed in festivals, museums and other venues worldwide.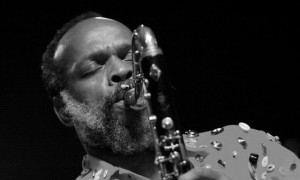 As a performing musician, Douglas has led the Nyahbingi Drum Choir, Clarinet Choir, Douglas R. Ewart and Inventions, Douglas R. Ewart and Quasar, Ewart Sonic Tops, and Douglas R. Ewart and Stringnets.  He's also headed his own record label since 1983 (Aarawak Records), releasing a number of recordings of his music and ensembles. His own music is constantly evolving, as both compositions and performances reflect his most recent experiences and collaborations with such artists as Muhal Richard Abrams, Amina Meyers, Beah Richards, Anthony Braxton, Roscoe Mitchell, Dee Alexander, Cecil Taylor, Henry Threadgill and more.
Ewart not only plays a long list of instruments, he also makes many of them, including unique wind and percussion instruments. He's also created sculptures, sound sculptures, and handcrafted masks that have been exhibited at the Museum of Contemporary Art and the Art Institute of Chicago, among others. All these elements of his art are on display every year in Chicago and in other cities in stagings of "Crepuscule," a massive collective composition that celebrates sunset, bringing together diverse musical groups, dancers, artists and activist for a musical and visual event that has become one of the signature programs of the Jazz Institute of Chicago. Douglas improvises with other performers for "Crepuscule" by using not only well-known wind instruments but also his own percussion instruments (crutches, oars, and skis transformed by cymbals and bells). Beyond Chicago, "Crepuscule" has been performed in Philadelphia and Minneapolis, and employed by the Banlieues Bleues Festival in Paris to unite the diverse artistic and ethnic cultures of Paris' inner city communities.
Saturday Night Jazz at the Black Dog takes place at 308 Prince Street in the Northern Warehouse in St. Paul's Lowertown. Monthly schedule posted at www.saturdaynightjazzattheblackdog.info. No cover but tips ($10 suggested) are appreciated as the sole source of support for the series and performers. More music at the Black Dog every night; see www.blackdogstpaul.com. Full bar and kitchen.