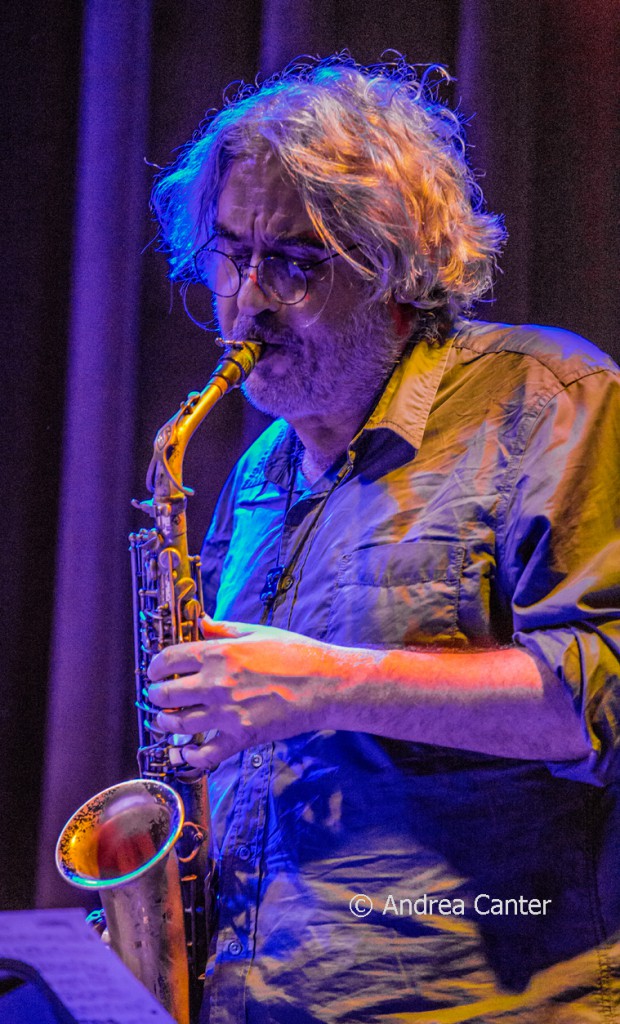 JT Bates has curated his Jazz Implosion series for nearly 20 years, moving about five years ago from the Clown Lounge in St Paul to the Icehouse in Minneapolis. In addition to a long list of local cutting-edge artists, he occasionally presents top touring artists like Tim Berne, Ches Smith, Tom Rainey and more. On Halloween Monday (October 31), he brings the tricks and treats of the NOH ensemble to the Icehouse stage, with Tim Berne, David Torn and Dave King. And Tuesday night, November 1, it's a special edition of Jazz Implosion, as keyboard artist and composer Wayne Horvitz returns from touring throughout Minnesota for a collaboration with some of the top improvisers in the metro region.
NOH, October 31 (9:30 pm; $18 advance, $20 at the door)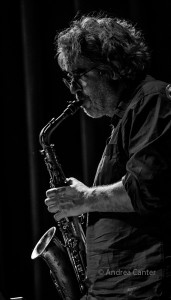 Alto saxophonist Tim Berne is one of the most influential improvisers to come out of the famed New York "downtown" scene of the 1980s. Over his 30-year career, Berne has recorded for Columbia records as well as his own Screwgun label, has collaborated with some of the biggest names in "out" music, and has established himself as a leader in the business of music as well as in its performance. A native of Syracuse, NY, Berne's music career began on impulse when he bought an alto saxophone while attending Lewis and Clark College in Oregon. Back in New York, he studied with Julius Hemphill, and formed his own Empire label, releasing recordings with such artists as Ed Schuller, Olu Dara, Paul Motian, John Carter, Glenn Ferris, and Bill Frisell, and collaborating with John Zorn, Jim Black, Herb Robertson, Drew Gress, Hank Roberts, Michael Formanek, and Mark Dresser. Among his projects, he launched Blood Count with clarinetist Chris Speed and drummer Jim Black, toured with Buffalo Collision (with Ethan Iverson, Hank Roberts, and Dave King), composed commissioned works for the Kronos Quartet, led Paraphrase with Drew Gress and Tom Rainey, and established renowned 21st century bands, Science Friction and Hard Cell with Rainey and Craig Taborn, adding guitarist Marc Ducret for Science Friction, and forming Black Satan with Rainey and Ducret. Berne also worked with guitarist David Torn's Prezens project. Since 1996, Berne has recorded primarily on his own Screwgun label, moving to ECM to present his current quartet Snake Oil–with Oscar Noriega on clarinets, Matt Mitchell on piano,  and Ches Smith on percussion. Berne was at the Icehouse last spring with Snake Oil.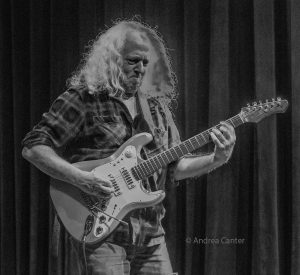 Guitarist, composer and producer David Torn is known for his innovative melding of acoustic and electronic instruments including the use of looping. A native of Amityville, NY, he studied with Leonard Bernstein (Music for Young Composers), John Abercrombie and Pat Martino, and performed with the Everyman Band and Jan Gabarek's quartet in the mid-80s. Diagnosed with a brain tumor in 1992, surgery left him deaf in the right ear, but he continued his music career, contributing to recordings by David Bowie, k.d.lang, John Legend, Madonna, Tori Amos, Steve Roach, Matt Chamberlain, Meshell Ndegeocello and more. As producer, he produced a Grammy-winning recording for Jeff Beck as well as albums for Tim Berne, Drew Gress, Dave Douglas and others. His compositions and recordings have been featured in such films as The Big Lebowski, Traffic, and Three Kings; his score for The Order received a Grammy nomination. Torn's album Prezens (ECM, 2007) with Tim Berne, Craig Taborn and Tom Rainey, was described as "a vibrating collage full of shimmering sonic shapes, a dark, urban electronic soundscape – a potent mix of jazz, free-form rock and technology that is both demanding and rewarding" (Jazzwise). Torn's 2015 solo release, Only Sky, was described by The New York Time as "both immersive and deftly disorienting."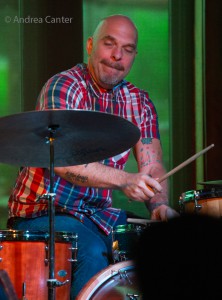 Drummer Dave King might be best known for his long-standing work with The Bad Plus and Happy Apple, but his affiliations hardly end there. In fact, at any given moment, King is likely involved in at least ten projects ranging from the jazz oriented Bad Plus, Happy Apple, Craig Taborn's Junk Magic, and Buffalo Collision to rock bands like Halloween, Alaska and impossible-to-define electronic outfits like Gang Font, as well as his own Dave King Trucking Company and piano trio with Billy Peterson and Bill Carrothers. King grew up in the Twin Cities, starting off on piano at age four before switching to drums in fifth grade. As a teen he forged his early music connections with fellow Golden Valley residents Reid Anderson and Craig Taborn, whose paths would intersect again and again (including in the aptly named band, Golden Valley Is Now). He attended Cooper High School and the MacPhail Center for Music, studying jazz and rock. At 19, King headed west, working as a session musician in LA in the early 90s before returning to the Twin Cities to find his own voice. In addition to his discography with The Bad Plus and Happy Apple, and his appearances on a long list of other recordings, King released a solo album combining his skills as drummer, pianist and composer, Indelicate (2010, Sunnyside); in fall 2012, his then-new Dave King Trio with Bill Carrothers and Billy Peterson released the well-received I've Been Ringing You (Sunnyside).  With the Dave King Trucking Company, he has released three albums, including the most recent Surrounded by the Night (2016, Sunnyside).
Wayne Horvitz (November 1, 9:30 pm; $10 cover)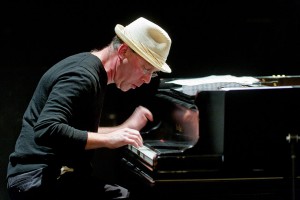 Based in Seattle, renowned visiting McKnight composer, pianist and keyboardist Wayne Horvitz is the leader and principal composer for many ensembles including Sweeter Than the Day, Gravitas Quartet, and most recently Electric Circus, a digital ensemble that uses audio and video to push the conception of beats and rhythms. An improviser on both piano and electronics, he has collaborated with Bill Frisell, Liz Lerman, Paul Taylor, and John Zorn, and has received support from Meet the Composer, the Mayor's Office of Arts and Cultural Affairs in Seattle, and MAP Fund in addition to his 2016 Doris Duke Award. Currently an adjunct professor of music at Cornish College for the Arts in Seattle. Horvitz has toured 21 Minnesota towns in 2016 with his "21 Pianos", an interactive, site-specific project performed on an extremely out-of-tune piano. The project will culminate in a book and two CDs. He is also working on "Those Who Remain Part II," which will premiere at the Seattle Art Museum in January 2017.
At the Icehouse, Horvitz will be joined Michelle Kinney (cello), Nathan Hanson (saxophone), Chris Cunningham (guitar), and Greg Schutte (drums).
The Icehouse is located at 2528 Nicollet Av South in Minneapolis; www.icehousempls.com for tickets and further information.