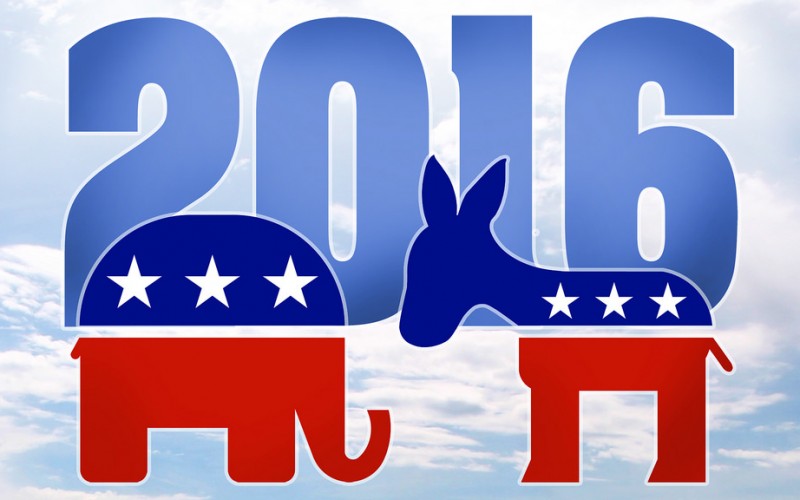 Whatever the outcome of the November 8th election, you will need music — to celebrate, deliberate, contemplate, or decompensate. And it's very possible the outcome will be unknown until the wee hours. Fortunately there's some diverse options available around the Metro while we wait!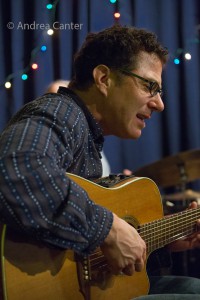 Black Dog –Chris Olson Project, "Duende"(7:30-9:30 pm).
It's the second Tuesday of the month which normally means guitarist Chris Olson hosts his "Project," and tonight it's a special one with the global ensemble Duende, featuring percussionist Chico Chavez along with three guitars, vocals, and violin. Flamenco and Peruvian music with improvisation!
Chris Olson is a dedicated jazz educator as well as performer. Since earning a master's degree in jazz studies/performance from the University of North Texas, he's taught guitar, jazz history and improvisation as well as directing jazz ensembles at UW-Stevens Point (where he earned his undergraduate degree), Wausau Conservatory of Music, UW-Marathon County, and Inver Hills Community College. Currently on the guitar faculty at McNally/Smith College in St. Paul, he also teaches guitar lessons and jazz combos at the MacPhail Center for Music and summer programs at the Shell Lake (WI) Arts Center; he serves on the Board of the Minnesota Guitar Society. Chris has performed with Bob Mintzer, Louis Bellson, Terry Gibbs, Ira Sullivan, and Bobby Vinton, and has appeared frequently at the Black Dog, heading his monthly "Chris Olson Project" as well as performing in other ensembles such as Framework.
Dunsmore Room at Crooners Lounge –Lori Dokken and Judi Vinar (7-10 pm).
Hard to imagine a better pair to alleviate the pain of waiting (or the joy/pain of the outcome) than Lori (piano and vocals) and Judi (vocals). Half of the original "Girls", these ladies are as inventive and talented as they are entertaining.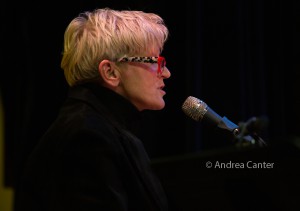 Lori Dokken, the undisputed master of piano bar entertainment in the Twin Cities,  offers a sure cure for the blues at such venues at Crooners and the Minnesota Music Cafe. A cabaret singer and pianist for almost three decades, Lori has been a featured headliner, producer, musical director and cabaret performer on international stages in Brazil, Argentina, Greece, Europe, Alaska, Thailand, Puerto Rico, Mexico and numerous Caribbean locales. A founding member as well as arranger for The Girls, Lori has won numerous awards, including "Best Musician of 1999," Honorable Mention Award – The John Lennon Songwriting Contest (2001), the WCCO Radio "Good Neighbor" Award, Eleven Who Care Nominee (KARE 11), The Thomas S. Hansen Humanitarian Award for Community Service, 1994 Grand Marshall of GLBT Pride Parade with Minnesota Senator Allen Spear, and the Community Service Award from The Imperial Sovereign Court of The Ice Castle -ISCIC.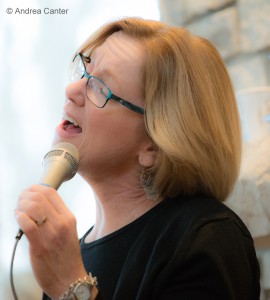 Judi (Donaghy) Vinar has worked in opera, musical theater, jazz, folk, country, gospel, pop, and R&B. Her recent resume includes Bobby McFerrin's Voicestra, Urbanstride, The Girls, the Wolverine's Classic Jazz Orchestra, JazzMN Orchestra, St. Croix Jazz Orchestra, and the quartet, "Judi, Cliff 'n' Daves."  Judi has also worked with Yo Yo Ma, Carole King, Janis Siegel, Rhiannon, Garrison Keillor, Marilyn McCoo, the Plymouth Ensemble, Metro Jam, Northrop Opera, Mixed Blood Theater, Cricket Theater, and Moore by Four; she received a JAZZIZ Magazine award as singer/songwriter; and has experience as an on-air talent and jingle singer/writer/producer. Judi has given vocal master classes and clinics with Bobby McFerrin, and has released three recordings–Sink or Swing, Ballads and Bossas, and most recent, Swing On! with the Wolverines.  After sixteen years leading the Voice Department at McNally Smith College in St. Paul, Judi is devoting full time to songwriting and performing.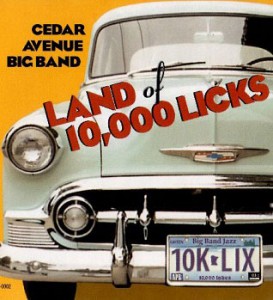 Jazz Central, Cedar Avenue Big Band (8:30-11 pm)
Tuesday is Big Band night at Jazz Central and it might take a big ensemble to make more noise than election night commentators! Count on the Cedar Avenue Big Band to fill the basement venue with sound and fury! With Mark Bobnick, Geoff Senn, Gus Lindquist, Greg Lewis (trumpets); David Mitchell, Scott Johnson, Clay Pufahl, Dave Brattain and Bill Burton (saxes); Dave Graf, Pete Enblom, Mike Haynes, Phil Florine (trombones); Steve Devich (bass), Mark Asche (piano) and Mac Santiago (drums).