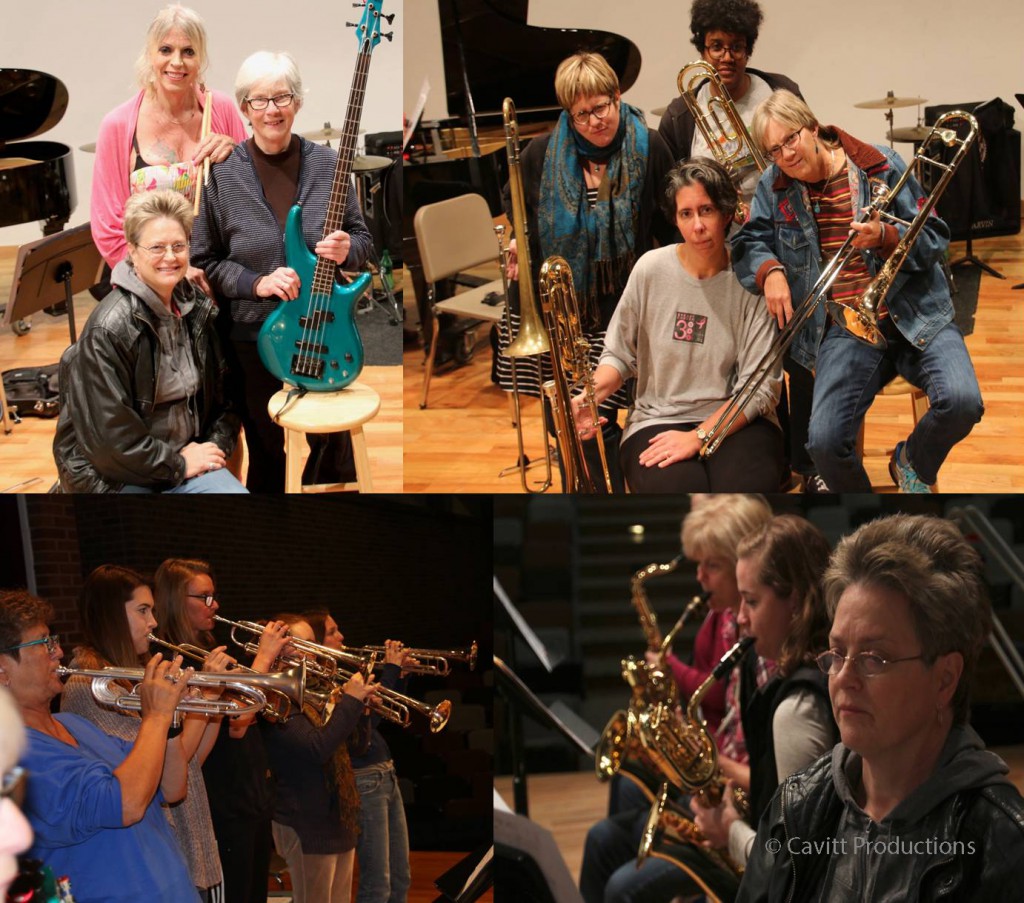 "Well behaved women seldom make history." — Laurel Thatcher Ulrich (1976)
Usually Tuesday is "Big Band Night" at Jazz Central Studios. Fridays are typically reserved for "jazz masters." Last spring, the newly formed Swing Sisterhood Big Band–with 100% women musicians under the leadership of St. Thomas professor Sarah Schmalenberger–made its public debut on the Tuesday schedule. With its roster of seasoned jazz masters, educators, freelancers, composers and college students, SSBB really covers the whole week! Friday November 18 will be a rare triple header night at Jazz Central, as there will be a short opening set from "Julie Z" (7:30), followed by the SSBB from 8-10 pm, followed by the usual Student Jam night, led by high school senior drummer Simon Petrick.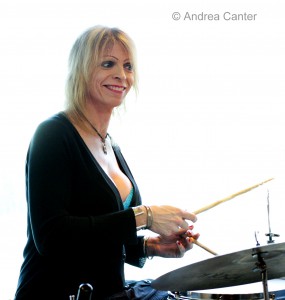 The Swing Sisterhood includes musicians with well-established careers as performers, such as drummer Jendeen Forberg and bassist/guitarist Joan Griffith . The band emerged from a conversation between hornist Sarah Schmalenberger and saxophonist Sarah Minette, colleagues on a research project about all-female rock bands in the Twin Cities.  "During our drive to a conference to present our research, we discussed whether there were enough jazz women in the Cities to form a big band," recalls Schmalenberger.  "As we ticked off names of horn players and rhythm section players from our respective contacts, we realized that it might just work. Why not give it a try? Since then, the network of musicians we have invited to Sunday sessions grew, to where the band now has an impressive sub list, too."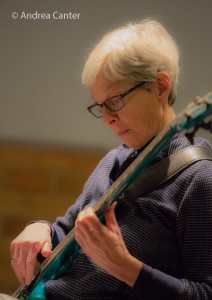 The ensemble started meeting one Sunday per month to "read down charts." And the sessions "have a clearly vibrant sound of enthusiasm for making music with other women, especially those with a passion for jazz," says Schmalenberger. "These musicians cheer the drummer, whoop for soloists, and high-five their section mates!"
The cast for the November 18 performance at Jazz Central includes: Angie Hirsch, Joan Hutton, Stephanie Wieseler, Carmin Pluntz, Katie Johnson, Cheryl Wason, and Rachele Behrendt (saxophones); Elizabeth Stodolka, Jeannine Burnette, Tina Cavitt, Britta Bauer, and Kate DeVoe Schumann (trumpets); Stephanie Peterson, Julie Stenberg Zeidel, Joy Judge, and Gina Rollins Ford (trombones); Cheri Sykes (piano), Joan Griffith (bass and guitar), and Jendeen Forberg (drums); and Sarah Schmalenberger, French horn and director.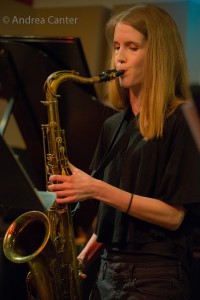 Swing Sisterhood Big Band is the largest of three ensembles to emerge over the past year, celebrating the strength of women jazz artists in the Metro area, including the Jazz Women All Stars ensemble that debuted at the 2016 Twin Cities Jazz Festival under the leadership of Patty Peterson, and the Women in Jazz ensemble that has performed under the leadership of Pippi Ardennia, appearing at several PipJazz concerts as well as at the 2016 Twin Cities Jazz Festival. SSBB is our own version of the Diva Orchestra, a modern-day International Sweethearts of Rhythm, Minnesota style.
Jazz Central Studios is located at 407 Central Ave SE in Minneapolis; http://jazzcentralstudios.org; the nonprofit venue asks for donations of $10 ($5 students) to support the artists and the venue.