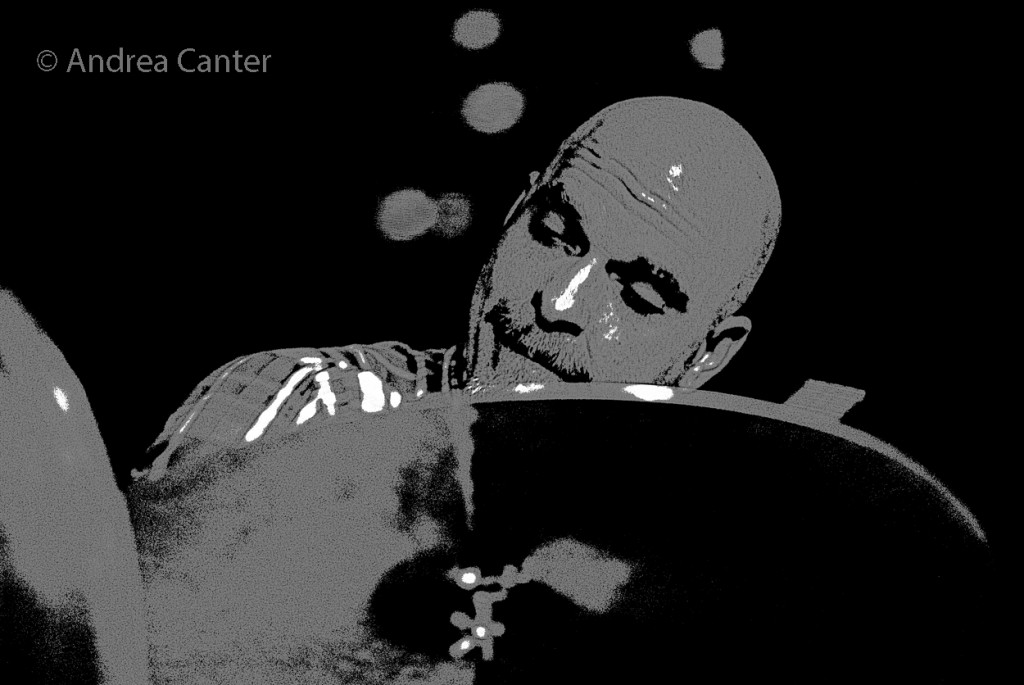 "He's just committed to forming bands, working out the music with the same people, building a sound, a repertoire, an audience, and the return on those investments is remarkable. To me, he's almost single-handedly responsible for energizing the Twin Cities music scene." –Reid Anderson (Bad Plus), St Paul Pioneer Press (2003)
He's been honored with a two-day salute to his music at the Walker Art Center, and now drummer Dave King has his third annual multi-gig "takeover" of local jazz venues featuring three of his projects this week, starting November 22-23 in the Dunsmore Room with the Dave King Trio, then moving on to the Icehouse on November 25 with the Dave King Trucking Company,  finishing off the takeover with his longest-running collaboration, Happy Apple, also at the Icehouse on November 26.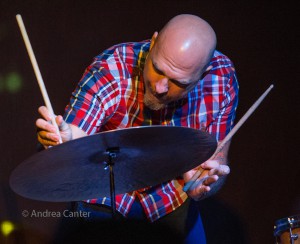 Dave King
Although Dave King might be best known for his long-standing work with The Bad Plus and Happy Apple, his affiliations hardly end there. In fact, at any given moment, King is likely involved in at least ten projects ranging from the jazz-oriented Trucking Company, Bad Plus, Happy Apple and his duo with JT Bates, Raging Bulls, to rock bands like Halloween Alaska and impossible-to-define electronic outfits like Gang Font. Whatever the band of the moment or decade, King remains the Energizer Bunny of drummers, both in terms of his frenetic musical wizardry and his simultaneous association with numerous and diverse projects. Traditional approaches to percussion have never appealed to King, whose technique was described by Matt Peiken (St. Paul Pioneer Press) as relying "on incredible finger control to nuance his fills, which often defy the neat subdivisions of typical beats."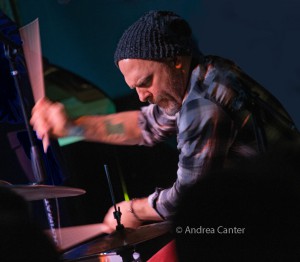 King grew up in the Twin Cities, starting off on piano at age four before switching to drums in fifth grade. As a teen he forged his early music connections with fellow Golden Valley residents Reid Anderson and Craig Taborn, whose paths would intersect again and again. He attended Cooper High School and the MacPhail Center for Music, studying jazz and rock. At 19, King headed west, working as a session musician in LA in the early 90s before returning to the Twin Cities to find his own voice. "I always wanted to be in the mix," he told the Pioneer Press some years ago, "to help design and define the sound of the ensemble rather than just be the guy who plays drums." Soon he helped design and define the sound of Happy Apple, the trio that came together in 1996, ultimately complete with saxophonist Michael Lewis and electric bassist Eric Fratzke and straddling avant garde jazz and alternative rock. In addition to his discography with The Bad Plus and Happy Apple, and his recent tours and recording with the Dave King Trucking Company, King appears on a long list of other recordings. In 2010, he released a solo album combining his skills as drummer, pianist and composer, Indelicate (2010). Dave was featured at the Walker Art Center in 2010 with "Dave King for Two Days," a two-night showcase featuring The Bad Plus, Happy Apple, The Bad Apple (combining the Bad Plus and Happy Apple), Buffalo Collision, Golden Valley Is Now and the inaugural performance of the Dave King Trucking Company.
The Dave King Trio, November 22-23, 7 pm in the Dunsmore Room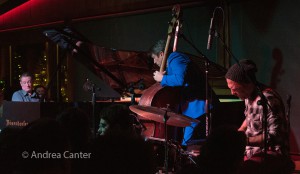 Formed about five years ago, King works with two native Minnesota collaborators–pianist Bill Carrothers and bassist Billy Peterson. Both known for their own eclectic explorations, and the configuration is Bad Plus-familiar. Their music is anything but. Dave brought Peterson and Carrothers together as trio with a goal of recreating the feel of the dark, moody standards of the Bill Evans and Paul Bley trios, as well as recording some favorite ballads.  To capture that sound, he rented a neighborhood church for musicians' first collaborative moment, a four-hour recording session yielding I've Been Ringing You (Sunnyside).  Back in December 2015, the Dave King Trio  officially opened the intimate, listener-friendly Dunsmore Room at Crooners Lounge, putting Carrothers at the 9-foot Bösendorfer with King and Peterson in close proximity… along with the audience in the transformed dining room overlooking Moore Lake. The trio reprised this show in July, and Carrothers and Peterson have been back in Fridley several times in other situations; and the trio performed last winter at Vieux Carré in St. Paul.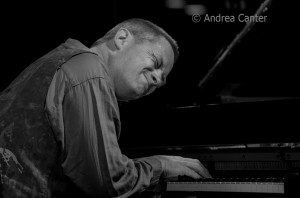 Nominated for the French "Grammy" equivalent, Les Victoires du Jazz, pianist Bill Carrothers spends much of his playing time in Europe and most of his down time in rural Michigan. The Excelsior, MN native has garnered rave reviews throughout the U.S. and Europe for his diverse recordings, including  Keep Your Sunnyside Up, Home Row, Joy Spring, the solo spontaneous improvisation set, Excelsior, the 2-volume A Night at the Village Vanguard (his first live recording with his European trio), and his solo release, Family Life, dubbed a "blatantly intimate" disc displaying a "tender, evocative soulfulness" (Britt Robson, Jazz Times). Bill was a frequent draw at the Artists Quarter, and most recently has performed at Studio Z, Vieux Carré and in solo and duo (with saxophonist Pat Mallinger) at the Dunsmore Room. When not performing, Bill spends time on the faculty of the Lawrence Conservatory in Appleton, WI.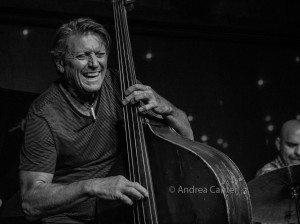 From Minnesota's "First Family of Music," bassist Billy Peterson sang in commercials with sister Linda at age 9 and played bass and drums in his father's ensembles while in junior high. He played in a variety of combos and big bands throughout his high school years, including a summer tour with the Righteous Brothers and a stint with the Lawrence Welk All-Stars. After graduation, Billy played three years with Billy Wallace (Clifford Brown's pianist) and co-founded the band Natural Life with saxman Bob Rockwell. He has recorded with Leo Kottke and performed or recorded with BB King, Johnny Smith, Lenny Breau, and the late Les Paul. Due to tour commitments, he passed on an invitation to join the Bill Evans Trio (Marc Johnson's good fortune!). In 1975, he appeared on Bob Dylan's acclaimed Blood on the Tracks, and a few years later began a long-standing collaboration with Ben Sidran, which led to his 20+ year association with the Steve Miller Band. Billy continues to tour with Bob Rockwell in Europe, appearing in the Twin Cities with The Peterson Family, How Birds Work, and other ensembles.
I've Been Ringing You presents a subdued mood, but such a gorgeous mood it is! We can find much delight in the (mostly) somber tones that recall Bill Evans and Fred Hersch, but leaning farther outside. From start to finish, the recording carries the unmistakable signature of the maverick pianist Carrothers, pleasingly the best jazz sensibilities of bassist Peterson, and surprisingly, a side of Dave King we hope to know better. Seven standards, from jazz classics ("Lonely Woman") to songbook gemstones ("So in Love") to Broadway charms ("People Will Say We're In Love") are given unique reworkings, while the set ends with the title track, a collaborative invention that offers a perfect summation of the whole. (See full Jazz Police review.)
More than one reviewer has noted that Dave King is one of the most underappreciated drummers in jazz despite the high profile of The Bad Plus. The same can be said for each of these musicians—the prolific Bill Carrothers is recognized far more often in Europe than in his home territory; Billy Peterson was so long associated with Steve Miller and such that many do not realize he is one of the premier jazz bassists on earth.  Perhaps in this trio format, each will finally get that well-deserved recognition for his individual talents as well as finding their place as one of the most elegant jazz trios working today. (Their recent Village Vanguard gigs are surely a step toward such recognition!)
Dave King Trucking Company, November 25 (11 pm) at the Icehouse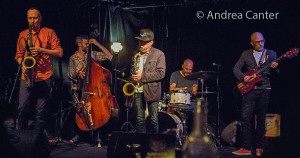 The DKTC was launched in 2010 during the two-night King extravaganza at the Walker Art Center.  Six years and many accolades later, this Minnesota-New York hybrid ensemble celebrated its third recording, Surrounded by the Night, in July 2016 at Vieux Carré in St. Paul. The band includes Twin Cities-based Brandon Wozniak (saxophones) and Erik Fratzke (guitar), teaming up with New York-based Chris Speed (clarinet) and Minnesota native Chris Morrissey (bass).
The concept of the Trucking Company sound, according to Dave, is as "if the great Nashville bands of the '60s and '70s could improvise and were Coltrane fanatics." In other words, roots music meets sheets of sound? A year into their collaboration, the Trucking Company released its first CD (Good Old Light) and toured on both sides of the Atlantic, and in the past three years has appeared locally (usually as a quartet without New York-based Speed) at the Artists Quarter, Studio Z, Dakota, and Icehouse. Their "vinyl only" recording (Adopted Highway) was released in 2014, now followed by Surrounded by the Night. The DKTC performed in the 2016 Winter Jazz Fest in New York City.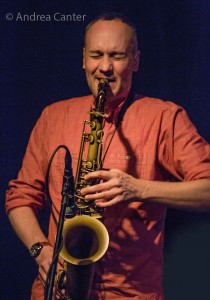 Saxman Brandon Wozniak previously lived and worked in New York City, toured with the Tommy Dorsey Orchestra, and earned his BA from Indiana University under the tutelage of the late David Baker. Since returning home to the Twin Cities in 2006, he has performed with a long list of local bands, and currently plays with the Atlantis Quartet, Zacc Harris Group, Chris Bates Red 5, Bryan Nichols Quintet, the Adam Meckler Quintet, Mancrush, and the Atrium Jazz Ensemble.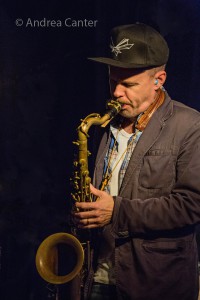 Seattle native, multi-reedist Chris Speed is one of the most creative performers and composers in modern jazz. After studying classical piano from age 5, he started clarinet at age 11, and moved on to tenor sax and jazz in high school. After attending the New England Conservatory of Music, Speed relocated to New York, where he has been an integral part of the avant garde jazz scene for the past 20 years. Over his career, Speed has performed with such artists as Tim Berne's Bloodcount, the Claudia Quintet, Alasnoaxis, The Clarinets, Myra Melford, Mark Dresser, Susie Ibarra, Erick Friedlander, Hank Roberts, Craig Taborn and Dave Douglas. He leads or co-leads Pachora, Human Feel, and Trio Iffy. In 2006, Chris helped create Skirl Records, an artist-run collective supporting the Brooklyn-based new music community. Speed was last in town with the DKTC in 2015.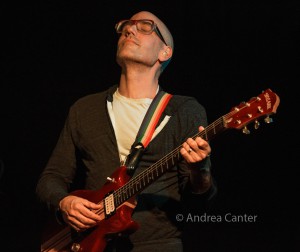 Multi-instrumentalist/composer Erik Fratzke lends his bass to Happy Apple and his guitar to other projects, including Gang Font and Zebulon Pike. The Winona native started off on drums, switching to upright bass in fourth grade. Among early influences he cites his mother's record collection (including Bartok), MTV, classical string quartets, and later, the bass playing of Stanley Clarke, Jeff Berlin and Jaco Pastorious. Early in his career, he found himself playing jazz, metal, even "Christian country rock." Over the years, the three-time Minnesota Music Awards winner as "Bassist of the Year" has played with Reid Anderson and Bill Carrothers in addition to Mike Lewis and Dave King.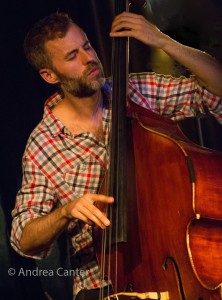 Jazz Times has dubbed Chris Morrissey "the shape of things to come when it comes to bassists and bandleaders." In his native Minnesota, Morrissey led a band that included Dave King, Mike Lewis, Peter Schimke and Bryan Nichols, who performed on the bassist's debut recording, The Morning World.  Moving to Brooklyn in 2009, Morrissey became music director for Sara Bareilles, and in that role has shared the stage with Elton John, recorded with Cyndi Lauper, co-produced Jackie Wilson's Higher and Higher for the Oprah Winfrey Network, and wrote an arrangement of Charlie Chaplin's "Smile" for the memoriam segment of the 66th Emmy Awards. In addition to The Morning World, Chris has released Cannon Falls Forever and North Hero on Sunnyside. In 2014, he was featured in Bass Player Magazine, joined the adjunct faculty at The New School for Jazz and Contemporary Music, and received a residency commission from The Jazz Gallery resulting in the creation of "Standard Candle." Among his eclectic credentials are performances with Ben Kweller, Mason Jennings, Andrew Bird,  the Mark Guiliana Quartet, Beat Music, Gretchen Parlato and Roseanne Cash.
Happy Apple, November 26 (11 pm) at the Icehouse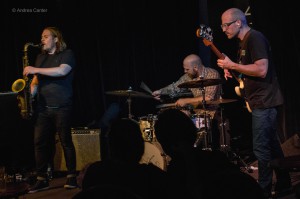 Although its fan base extends well beyond New York to the far reaches of modern music, Happy Apple has called the Twin Cities home throughout its 20 years. The improvisational talents of Michael Lewis, Erik Fratzke and Dave King have been variously dubbed jazz punk, free-bop, even irreverent. Perhaps the best description comes from King himself, who refers to the music's "crunchy, dark-tinged underbelly" as a "core of down-homey, Midwestern spatial blues that seems to attach itself to every tune." However one defines or labels Happy Apple, there's no doubt that this band has captured the ears and imaginations of a cross-generational, trans-global audience since its inception in 1996. With each member of the trio forging his independent career with other acclaimed ensembles, it is all too rare that Happy Apple performs on its home turf.
Named after a Fisher-Price toy from the 1960s,  Happy Apple melds much of the substance of jazz history into a unique book of original compositions, filled with exciting melodies and sizzling interplay, suggesting the dynamics of rock yet maintaining the thrust of modern jazz. The music flows with joyous freedom without leaving form unattended. Their first four albums were released on indie labels, Blown Shockward and Crash Flow (1997), Part of the Solution Problem (1998), Body Popping, Moon Walking, Top Rocking (1999), and Please Refrain From Fronting (2001). Their first commercial release was Youth Oriented (Universal Music, 2003), followed by The Peace Between Our Companies (Sunnyside, 2005) and Happy Apple Back on Top (Sunnyside, 2007). Their debut at Joe's Pub in Manhattan in 2008 helped to further their reputation on both sides of the Atlantic, followed by more New York dates and touring in Europe. The band launched at the Artists Quarter in 1996, and played one of the last shows when the club closed in December 2013.
Of their tenure at the Artists Quarter, Dave King noted: "Kenny Horst took a chance on some young attitude-laden doofs named Happy Apple and gave us the holy grail at the time – a Wednesday night at the AQ!!! We built a real following of beautiful creative music supporters in that room over the years, and it helped us become a recognized jazz group on the international stage. Incredible that it started from a feeling of being included in a scene on a lonely Wednesday night in Lowertown St. Paul" (Bebopified.com).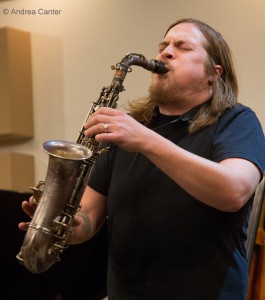 Michael Lewis is best known around town as one of the area's most creative sax players, lending his blowing skills to Fat Kid Wednesdays and the Bryan Nichols Quintet as well as Happy Apple. Noted Richard Brody in The New Yorker, "Lewis's dry, metallic tone on alto and tenor and the free melodic logic of his improvisations recalls the playing of Ornette Coleman…as well as the fragmentation of mid-sixties Sonny Rollins, the quizzical assertions of the great altoist John Tchicai, and even the visionary gospel rhapsodies of Albert Ayler… Lewis's solos, digging from melody to wail, moving from a breathy, atonal whisper to a deep, swinging groove, have a vulnerable, confessional air." Lewis has been increasingly visible in New York, performing at the Stone with Happy Apple as well as with Fat Kid Wednesdays, and appearing on David Letterman in connection with his 2009 tour with Andrew Bird, on which he played electric bass. King refers to Lewis as "this gunslinger in his outpost. If you're in a room and he's playing, you're going to feel it." A few years ago, Lewis relocated to North Carolina, but this seems to have had little impact on his appearances in the Twin Cities and beyond.
The Dunsmore Room at Crooners Lounge is located at 6161 NE Highway 65 (Central Av) just north of I-694, on Moore Lake in the Minneapolis suburb of Fridley; www.croonersloungemn.com. The Icehouse is located in south Minneapolis at 2528 Nicollet Ave; www.icehousempls.com. Reservations recommended for all shows.