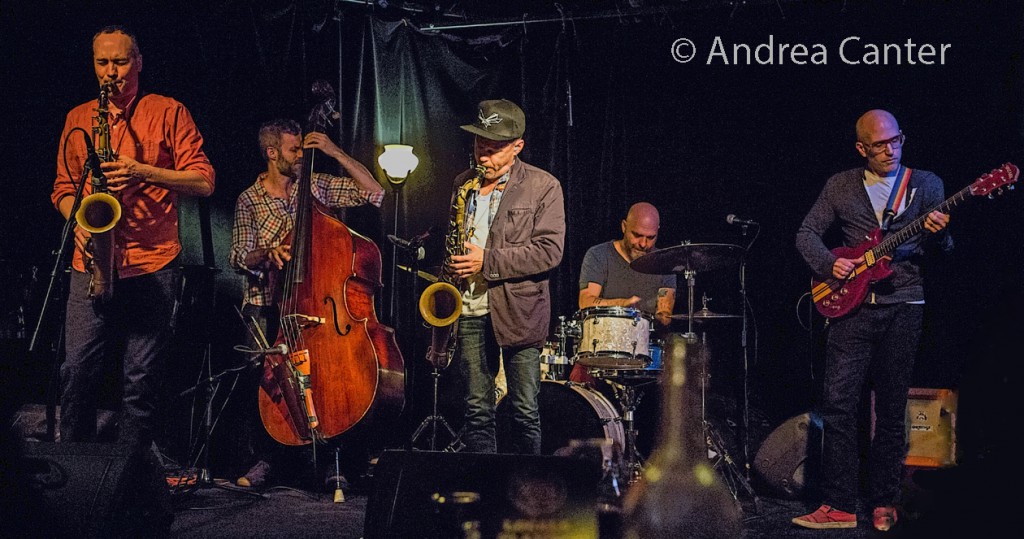 Thanksgiving weekend marks the beginning of the holiday shopping, music, and festive season, and jazz options are certainly on the upswing. From stellar visitors to "takeovers" and showcase events, you'll find your favorites and perhaps some new ones as well.
Big Gigs This Week
Friday, November 25. There's Good Trouble at Jazz Central — that's a band of past and current Lawrence University jazz students making their JC debut, while out at Crooners Lounge, vocalist and KBEM host Patty Peterson and Friends brighten up the weekend. (Don't miss the new cool mural on the west side of the building–can you identify these jazz icons?)
Dinner sets at the Icehouse tonight feature Javi Santiago on piano with James Buckley on bass. Might hear some Ahmad Jamal as Javi warms up for his December 3rd Studio Z tribute to the great pianist. At Vieux Carre', guitar whiz Zacc Harris warms up the club for Dan Newton's Cafe Accordion Orchestra.
Friday-Saturday, November 25-26. The Icehouse hosts the second and third  "Dave King Takeover" gigs — Friday he brings in his powerhouse Dave King Trucking Company (with Brandon Wozniak, Chris Speed, Erik Fratzke) and on Saturday he's back at the Icehouse with the too-seldom-heard, long-running Happy Apple with pals Eric Fratzke and Mike Lewis.  JoAnn Funk and Jeff Brueske are in a holiday mood in the Lobby Bar at the St Paul Hotel. (Read more!)