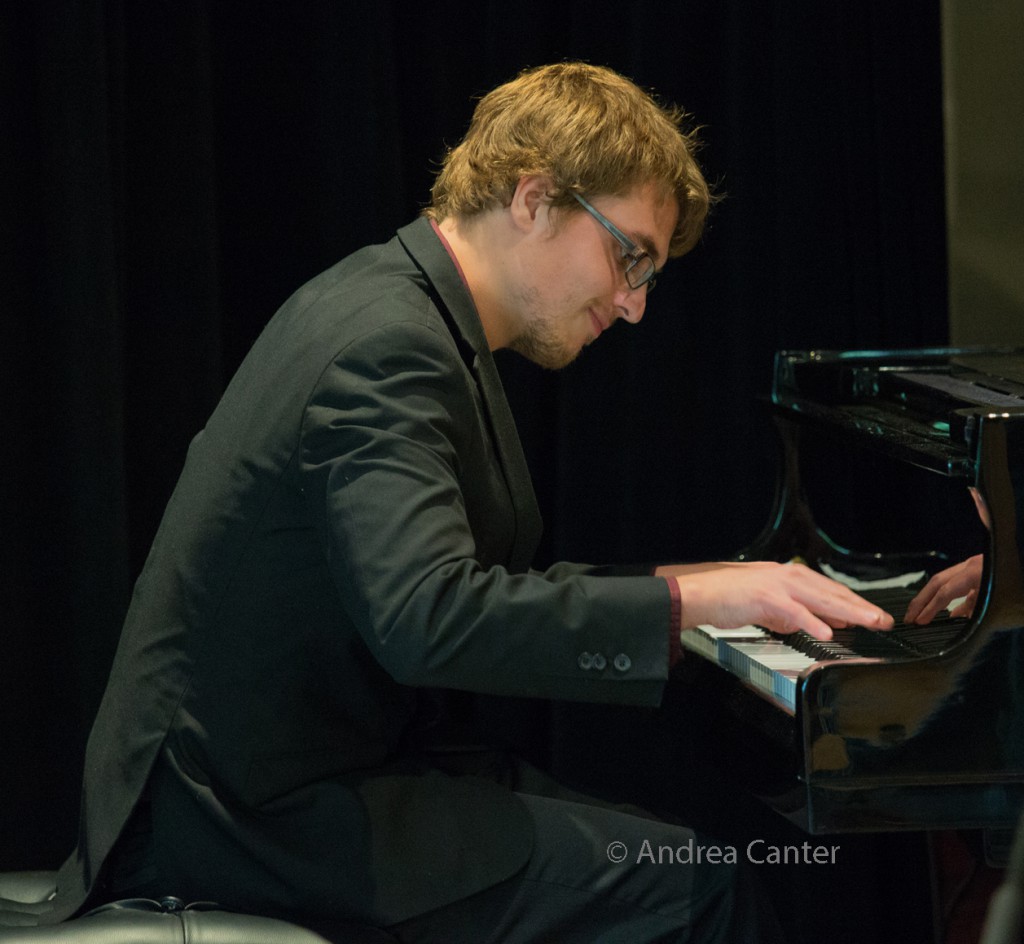 Once a teen prodigy playing piano around the Twin Cities, Javier Santiago went on to study for two years at the acclaimed Brubeck Institute, Betty Carter's Jazz Ahead, and ultimately graduate from the New School for Jazz and Contemporary Music in Manhattan. After performing on the New York scene for a few years, he returned to the Twin Cities where he has been busy as leader and sideman. For this weekend's installment of Jazz at Studio Z in St Paul, Javi joins forces with bassist Graydon Peterson and drummer Adrian Suarez to pay tribute to one of Javi's muses, Ahmad Jamal. A master class about Jamal starts the evening at 6 pm, followed by the concert at 7 pm.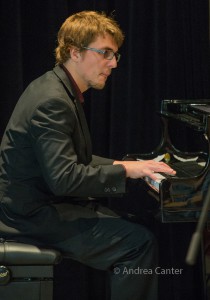 Minneapolis native Javier Santiago comes by his musical bent honestly, the son of drummer Mac and vocalist Laurie Santiago, and grandson of Latin percussion master, the late Luis Santiago. Javi began studying piano at age 7, turning to jazz piano and trumpet at age 10, and playing with the bands in middle school and high school as well as the Minnesota Youth Jazz Band and the first edition of the Dakota Combo under the direction of Kelly Rossum. In 2006, Javi was awarded the Jane Matteson Scholarship at the Schubert Club/Dakota Foundation for Jazz Education Jazz Piano Competition; the following year he won the David Paulus Scholarship at the same competition. A former student of pianist Tanner Taylor, Javi was selected as a Fellow of the Brubeck Institute at the University of the Pacific after completing high school, where he attended for the maximum two years. From Brubeck Javi moved on to complete his college studies at the New School for Jazz and Contemporary Music in New York, graduating in December 2011 after participating in the Betty Carter Jazz Ahead program at Kennedy Center earlier that year. Since returning to the Twin Cities, Javi has become a significant voice on the local jazz scene, performing  at Jazz Central, The Nicollet (now Reverie), Black Dog, Icehouse, Crooners, and other venues as well as at the Twin Cities Jazz Festival. In 2015, Javi released an EP, Year of the Horse, with original compositions; in 2016 he was awarded a McKnight Artist grant to support his music. Among a number of ensembles, Javi currently performs with the Steve Kenny Quartet as well as his own trio.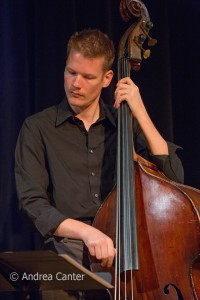 Graydon Peterson played electric bass in his high school pep band and dabbled in rock music in his spare time. The school's jazz director saw him play, and encouraged him to join the jazz band. Soon he earned a spot in the All-State Jazz Band, and his musical aspirations solidified. Next, Graydon enrolled at the University of Wisconsin-Eau Claire where he was a member of UWEC's Downbeat Award-winning Jazz Ensemble I and performed with such guest jazz artists as Lewis Nash, Ingrid Jensen, Jason Marsalis, Chris Botti, and Christian McBride.  In Minneapolis, Peterson is a first-call bassist who performs regularly with the trio Firebell with Park Evans and Jay Epstein, with Doug Little's Charanga Tropical, and in variety of ensembles and big bands as well as leading his own quartet. Graydon is also a frequent accompanist for area vocalists and throughout the annual Twin Cities Jazz Festival. Graydon visited Cuba twice during the past year, with Doug Little's Charanga Tropical and again with at the Havana Jazz Festival with Francisco Mela.  In 2014, Graydon released his quartet's first recording, The Graydon Peterson Quartet, and followed a year later with Duets, featuring all original compositions with each quartet member paired with the others.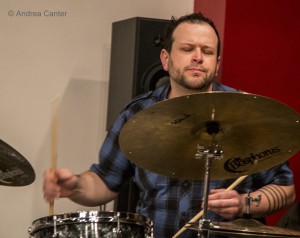 Drummer Adrian Suarez also grew up surrounded by music, introduced to him by his father, a bassist and trumpeter. His maternal great-grandfather, Vernon Brown, was a trombonist in the big bands of Artie Shaw and Benny Goodman. Adrian earned his undergraduate degree in Classical Percussion Performance at the University of Wisconsin-Eau Claire, where he also played with Jazz Ensemble I and directed Jazz Ensemble IV. While at UW-EC, Adrian won a Best Jazz Drum Performance award from Downbeat (2001), and attended the Academy for Emerging Artists at Jazz Aspen Snowmas, and also performed in the U.S. All-Collegiate Honors Jazz Ensemble in Washington, D.C., under the direction of Arturo Sandoval. In Minneapolis, Adrian keeps busy with jazz, rock and studio music projects as percussionist, beat programmer, engineer and producer, and maintains a private teaching studio for college-level students. He also is founder of the web and graphic design studio, Soire Design. Adrian's recent projects include the trio Liz, Ghost Tour, and the Graydon Peterson Quartet, has performed with Richard Johnson in Qatar, and will soon be off to Cuba to perform at the Havana Jazz Festival.
Jazz at Studio Z: Tribute to Ahmad Jamal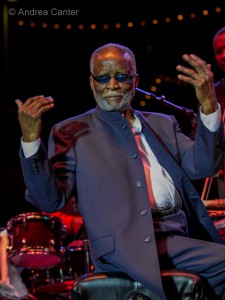 One of the most lauded of living jazz pianists, Ahmad Jamal as long been a source of inspiration for Javi Santiago. However, he had not thought about a tribute to Jamal until he performed with Peterson and Suarez on a wedding gig, and they found themselves performing a number of Jamal tunes. Soon came the idea to plan a tribute. The master class at 6 pm will explore Jamal's career and music and the concepts he introduced into the jazz tradition, including some demonstrations from the trio, followed by the concert at 7 pm which will include a number of standards from Jamal's repertoire as well as his compositions, primarily reflecting his long-standing trio with Israel Crosby and Vernel Fournier.
Jazz at Studio Z is in its fifth season, curated by Zacc Harris. Concert $10 in advance (via Studio Z website), $15 at the door. The master class is free, and attendees can buy concert tickets for $10 at the door. Studio Z is located at 275 E. 4th Street in the Northwestern Building in Lowertown St. Paul; www.studiozstpaul.org