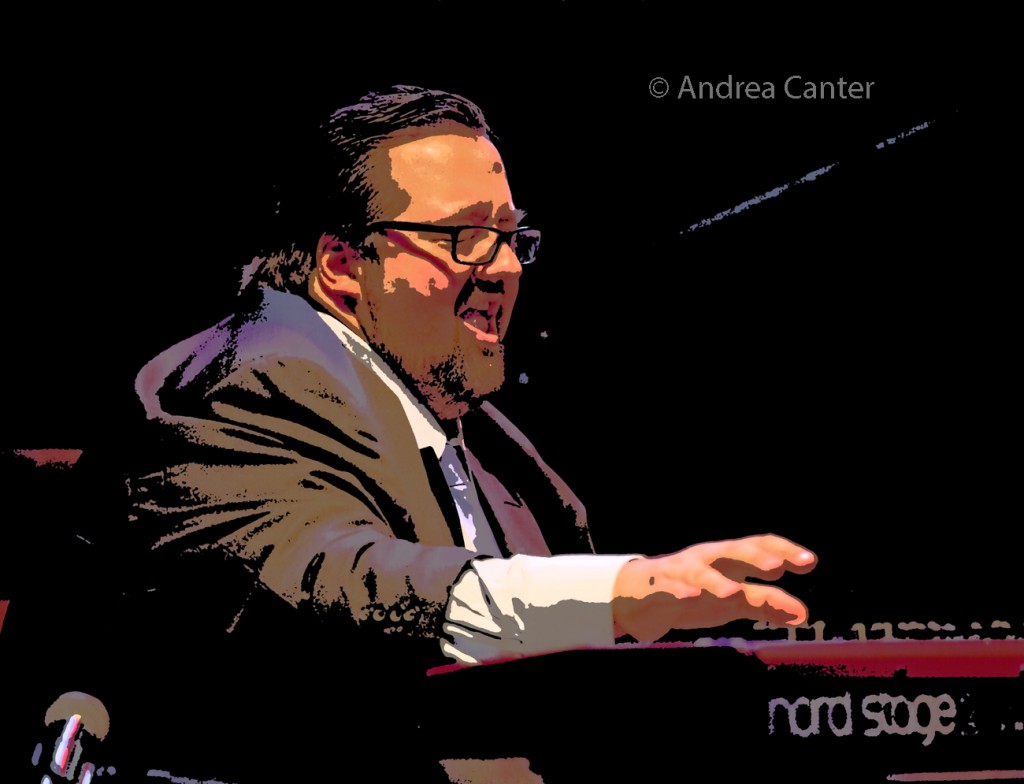 Considered one of the prominent forces in the renaissance of organ jazz in the 1980s and beyond, Joey DeFrancesco at 45 has already enjoyed a three-decade career that shows no sign of  reaching its apex. A favorite of Twin Cities audiences at the Artists Quarter and Dakota, Joey D now made his debut in the Dunsmore Room at Crooners Lounge last September, and now returns with his Christmas show, December 5-6. He's joined by guitarist Dan Wilson and drummer Jason Brown.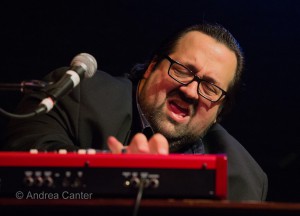 Joey D began playing organ as a young child under the watchful ear of his father, jazz organist Papa John DeFrancesco. In his native Philadelphia, young Joey sat in on his dad's gigs with some of the city's top artists– Hank Mobley, Philly Joe Jones and more. As a high schooler, Joey caught the ear of a visiting Miles Davis, and soon was one of the two youngest musicians ever invited to join Miles (the other was Tony Williams). Touring with Davis, Joey became interested in trumpet, later complementing his organ with trumpet. Joey held an exclusive recording contract with Columbia, releasing a series of albums that helped seal his international reputation. He toured with a quartet and later trio, which became the longest-running organ trio of the modern jazz era, featuring guitarist Paul Bollenback and drummer Byron Landrum.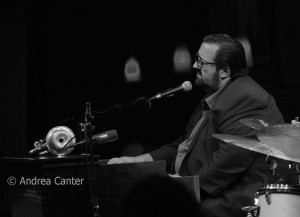 When he was only 22, Joey was invited to join John McLaughlin's Free Spirits, touring for four years. He has since also performed with Ray Charles, Bette Midler, David Sanborn, Arturo Sandoval, Frank Wess, Benny Golson, George Coleman, James Moody, Steve Gadd, Elvin Jones, Jimmy Cobb, George Benson, John Scofield, Joe Lovano, Larry Coryell and Bobby Hutcherson, as well as myriad foreign jazz artists who joined him on international gigs. Joey has received three Grammy nominations: In 2004 for his record Falling In Love Again, in 2010 for his release Never Can Say Goodbye, and in 2015 for Enjoy the View. Winner of Down Beat Magazine's Critic's Poll in 2002-2008, 2012, 2014, and 2015, as well as the magazine's Reader's Poll every year since 2005, he was inducted into the inaugural Hammond Organ Hall of Fame in 2014. He's also received a long list of awards from the Jazz Journalists Association,
Currently, Joey tours with his trio and performs with all-star projects in major jazz clubs and festivals internationally. He also is the weekly radio host of "Organized" on SiriusXM.  He has released over 30 recordings, most recently Trip Mode (2014, High Note). Expect to hear him on trumpet and vocals as well as B-3!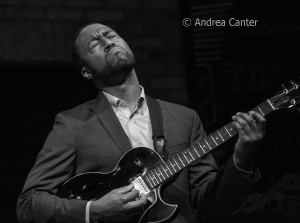 Guitarist Dan Wilson's earliest influence was gospel music, but it was a Wes Montgomery recording that sent him on his way to a career in jazz. After receiving his Bachelor's Degree in Music & Liberal Studies from Hiram College in 2006, he followed a passion for Brazilian music to Rio De Janeiro, where he conducted research for his Masters Thesis, earning his degree from Youngstown State University in 2009. Dan released his debut recording, To Whom It May Concern, in 2012. In addition to touring with Joey D, Dan has performed with Eric Marienthal, Russell Malone, Les McCann, Christian McBride and Dave Stryker. He coleads the trio DTC with David Throckmorton and Cliff Barnes, and teaches jazz guitar and improvisation at Cuyahoga (OH) Community College.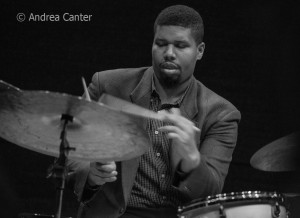 A graduate of Oberlin Conservatory, drummer Jason Brown studied with the great Billy Hart. For the following seven years, he toured and recorded with Carmen Lundy and Pat Martino, and has also worked with Lizz Wright, Cedar Walton, Nicholas Payton, Wayne Escoffrey and Kurt Rosenwinkel. Brown has recently performed in the Amina Figarova Sextet and led his own bands at Small's Jazz Club and other venues in New York.
The Dunsmore Room of Crooners Lounge is located at 6161 NE Highway 65 (Central Ave), just north of I-694 in Fridley. Each night there will be two sets, at 7 and 9 pm, each with tiered seating. Reserve and select seats, and view the full schedule, at www.croonersloungemn.com