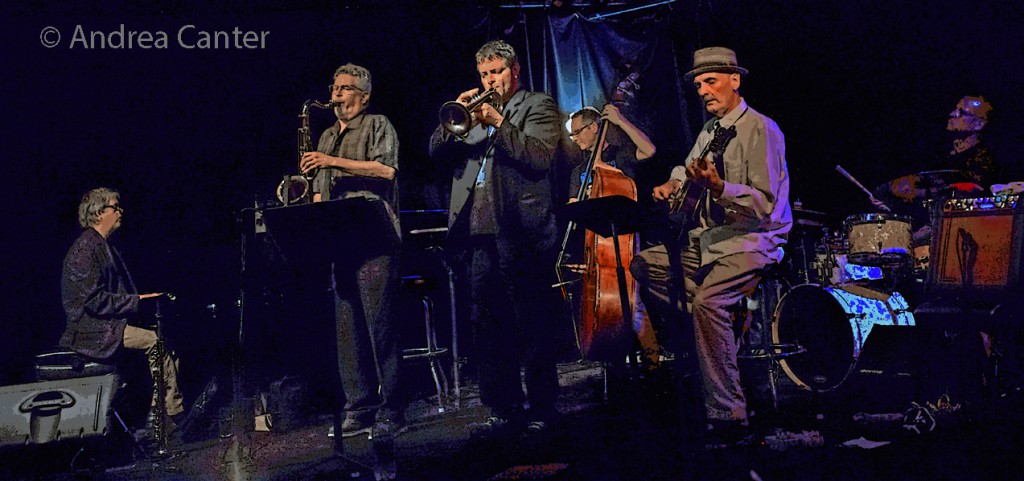 What's the best way to deal with the onset of winter weather? Keep warm with great jazz, of course! And we don't have to look far this week as new recordings, fabulous visitors, and holiday festivities add warmth to snow and windchills.
Big Gigs This Week
Friday, December 9.  Pianist, composer and producer George Maurer brings his annual holiday show and "Group" back to the Dakota. The Group includes Leslie Vincent (vocals), Mugsy Lauer (guitar, vocals), Jeff Engholm (bass, vocals), Richard Witteman (trumpet, vocals), Jim Ten Bensel (trombone, vocals), Rich Manik (saxophone), and Scott Chabot (drums).
Jazz Central hosts Weather Report alum drummer Eric Gravatt's Source Code.  Usually Eric brings Dean Magraw, Solomon Parham and Ron Evaniuk to the bandstand.
At Vieux Carre', start the evening with pianist Jeremy Walker (usually in duo setting), followed by bassist Ian Young's Color Me Kindly, described as a "collective presenting R&B, soul, funk, jazz and everything in-between." Bryan Nichols and Zacc Harris spread cheer at the Icehouse over the dinner hours, Joel Shapira goes solo at Hell's Kitchen, and the always fun and funky Kronick Quintet takes over at Golden's Deli in St Paul.  Read more!