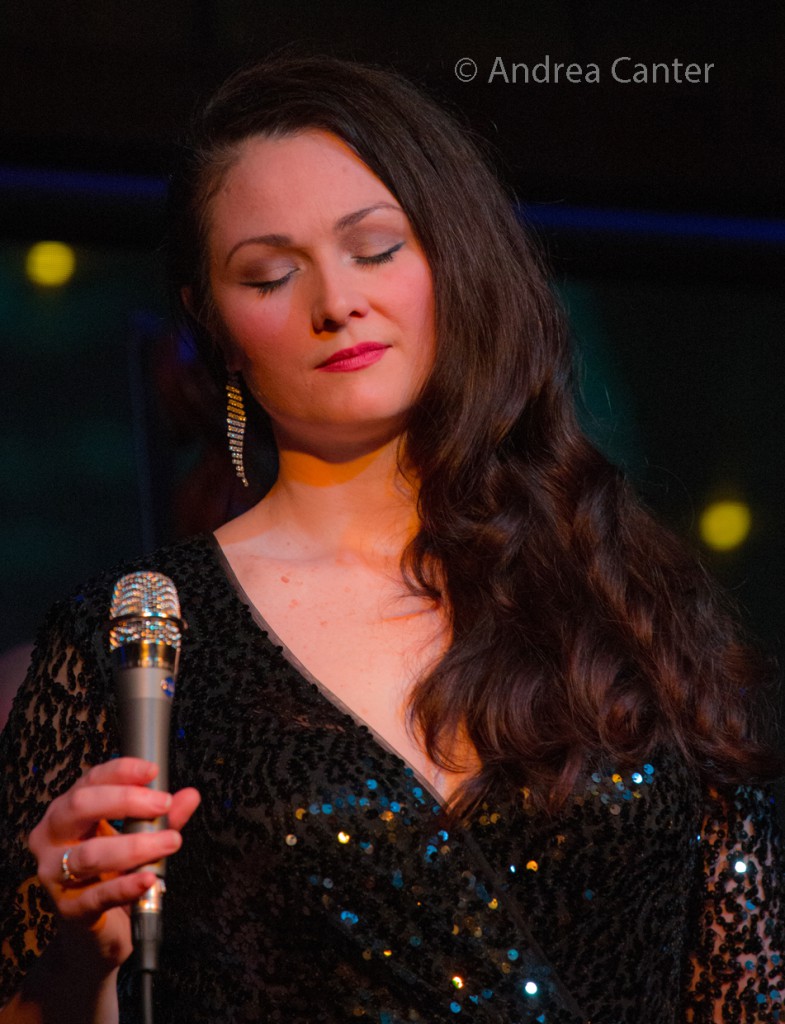 "Nightlife is cut out of a very luxurious, royal-blue bolt of velvet. It sparkles with jewels, and it sparkles in tingling and tinkling tones." — Duke Ellington
 "Other people are trying to be jazz vocalists. Nancy just is a jazz vocalist. She has amazing pitch and really good time, and she never has problems with form, which for a vocalist is crazy." –Jeremy Siskind (Star Tribune)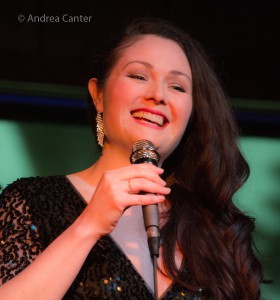 In 2015, Minnesota transplant, New York-based vocalist Nancy Harms presented two stunning rounds of shows at Manhattan's famed Metropolitan Room, showcasing immortal Duke Ellington melodies that she specially selected to illustrate that "luxurious royal blue" quality. Recording this repertoire with a stellar trio headed by frequent musical partner, pianist Jeremy Siskind, and coproduced by long-time mentor Arne Fogel, yielded Nancy's most ambitious–and artistically satisfying–project to date, Ellington at Night, which garnered a four-star review in Downbeat.  Not bad for a former music teacher from Clara City, Minnesota, six years into her Big Apple career. Now, following her April Minnesota CD release, Nancy returns "home" with the Jeremy Siskind for two shows in the Dunsmore Room at Crooners Lounge on Tuesday, December 27, 7 and 9 pm.
About Nancy Harms
Nancy Harms arrived on the New York scene in summer 2010 after launching her singing career in the Twin Cities. A native of Clara City, MN, Nancy sang in school and church ensembles, but did not discover her affinity for jazz until she enrolled as classical voice student at Concordia College in Moorhead, MN. She worked a few years as an elementary school music teacher before relocating to the Twin Cities and dedicating herself to jazz performance. Drawing inspiration comes from diverse jazz sources (Louis Armstrong, Harry Connick, Jr., Lauryn Hill, Ella Fitzgerald, Billie Holiday, Kurt Elling, Gretchen Parlato and more), Nancy found herself "more interested in the more progressive sounds and how they might apply to my singing." Shortly after releasing her highly regarded 2009 debut, In the Indigo, she made the move to New York, never looking back.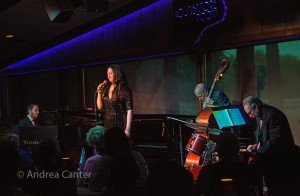 Since her arrival in New York, Nancy has worked extensively with Wycliffe Gordon (appearing on his Hello Pops), as part of the Jeremy Sisskind Trio (appearing on his well-received 2012 recording, Finger-Songwriter and 2014 Housewarming), with vocalist Emily Braden and bassist Steve Whipple (Double Bass/Double Voice), and in a trio with former Minnesotan Michael O'Brien and Paul Bollenback, all the while growing as a unique interpreter and budding songwriter. With her 2013 release, Dreams in Apartments, Harms took another leap, this one farther into the realm where voice and imagination come together to define the highest art of jazz singing, a realm currently inhabited by the likes of Norma Winstone, Kate McGarry, Tierney Sutton, Kendra Shank and the young Cecile McLorin Salvant. The new recording brought accolades from critics as well as audiences, with the original song "Weight of the World" topping the PopJazzRadio.com channel on two separate occasions with over 44,000 votes from fans. Nancy went on to celebrate the release of Dreams In Apartments at Birdland, as well as bringing the music to clubs in Los Angeles, Copenhagen, Oslo, and Paris. Nancy now appears regularly at Copehagan's Standard Jazz Club, in Paris at Sunset/Sunside and New Morning, in Oslo at Herr Nilsen, in Torino, Italy, and of course in New York, at Birdland, Zinc, Smalls, Kitano, Bar Next Door, Cornelia Street Cafe, Rockwood Music Hall, Chez Lucienne, Dizzy's, Lenox Lounge and more.
Over her years in the Big Apple, Nancy has maintained her Minnesota connection largely through mentor, co-writer and coproducer Arne Fogel, himself one of the active veterans on the Twin Cities vocal jazz scene. Fogel produced the Ellington at Night shows in the Metropolitan Room (early in 2015 and again in September) and subsequent album, all of which received rave reviews from critics like Will Friedwald (Wall Street Journal), who commented that "She engages the listener by seeming to put her whole soul completely forward and yet, somehow, hold something back at the same time….She's the kind of a singer who, after hearing her just once, you'll never want to let her go."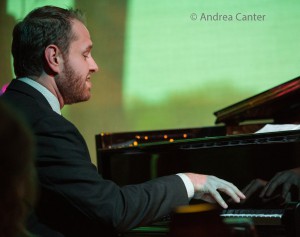 Following the April release of Ellington at Night at Dizzy's Club Coca-Cola in Manhattan, Nancy and the Jeremy Siskind Trio toured the Midwest, held a London CD release at Royal Albert Hall, performed at the Copenhagan Jazz Festival and toured the West Coast in summer 2016, and performed in Paris at New Morning in September.
Ellington at Night (Gazelle Records, 2016)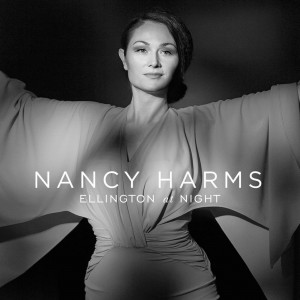 For this album of the prolifically recorded Ellington, Nancy dips deep into the repertoire, combining new arrangements of such standards as "Lush Life," "Prelude to a Kiss," "I Got It Bad and That Aint Good," and "I'm Beginning to See the Light" with seldom-heard tunes like "Rocks in My Bed," "Troubled Waters," and "Long, Strong and Consecutive." With pianist Siskind, bassist Danton Boller and drummer Willie Jones III, along with a string quartet and two tracks, Harms has perfect support for her "journey under the Duke's velvet sky and twinkling stars," as she notes on the album sleeve. She further notes that "Ellington's music explores all the richness that the night has to offer, from loneliness to luxuriousness, from flirtation to melancholy." And Harms elegantly succeeds in bringing this range of emotion and atmosphere to the listener, from the sultry innocence of "Prelude to a Kiss" and roller-coaster passion of "Lush Life" to the angular upbeat arrangement of "I'm Beginning to See the Light," the swampy darkness of "Strange Feeling" and wispy elegance of "Lost in Meditation," "Reflections," and "I Like the Sunrise." (Read full review here.)
The Dunsmore Room in Crooners Lounge is located at 6161 NE Highway 65 in Fridley, just north of I-694 and 20 minutes northeast of downtown Minneapolis. Reservations strongly recommended via Brown Paper Tickets at www.croonersloungemn.com. More about Nancy Harms at www.nancyharms.com  CD available via I-Tunes, Amazon and other music sources.