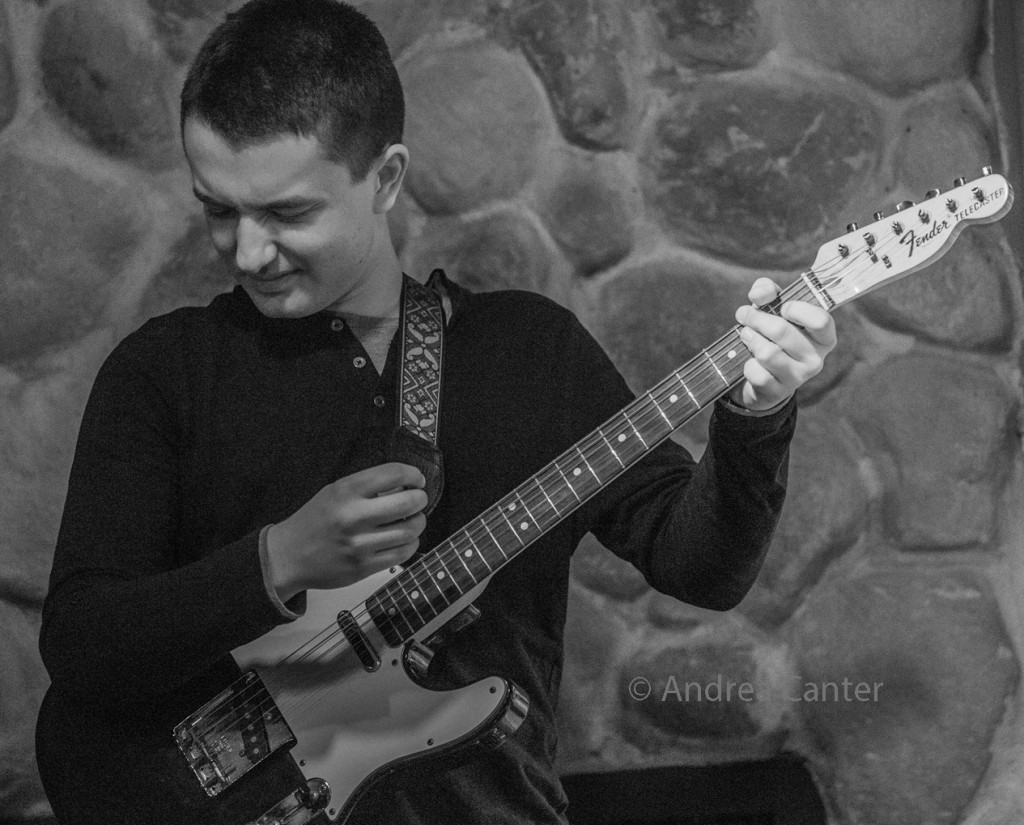 Just a college freshman, guitarist Will Schmid already is building a veteran's resume. Before high school graduation last spring, Will had already led a long list of ensembles at area and performed at area jazz festivals in duo and quartet formats, in addition to performances with his Minnetonka High School jazz bands. Back home on winter break from studies at Case Western Reserve University, Will is keeping busy, including leading a new quartet at the Black Dog on Thursday, December 29 (7:30 pm). His cohorts include fellow collegians Patrick Adkins on piano, Alma Engebretson on bass, and Jesse Thorson on drums.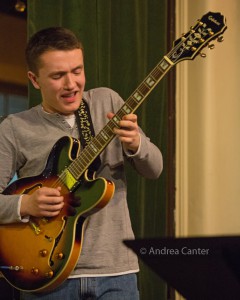 In one configuration or another, guitarist Will Schmid has performed across the Twin Cities and beyond. A 2016 graduate of Minnetonka High School, Will was active in school bands as well as the Minnesota Youth Jazz Band. Throughout his high school years, Will led duos, trios, and quartets at such venues as the 318, Black Dog, Nicollet (now Reverie), Finnish Bistro and Jazz Central. With fellow guitarist Adam Astrup, Will performed in duo at the 2016 Winter Jazz Festival, summer Twin Cities Jazz Festival, and in both duo and quartet at the 2016 Iowa City Jazz Festival. A trombonist as well as guitarist, Will is now studying both instruments as well as majoring in math and physics at Case Western Reserve University in Cleveland. "I've been studying with composer/ arranger and trombonist Paul Ferguson – he leads the Cleveland Jazz Orchestra," says Will. "I play trombone in Case Jazz I. I start studying with guitarist Don Better at the Cleveland Institute of Music this coming semester." Of his new quartet, Will notes that "it's a fresh combination of players. I've played with each of them individually of course but not in this setting."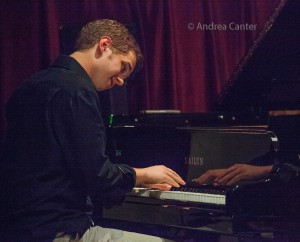 Pianist Patrick Adkins is a graduate of Edina High School who performed with the Dakota Combo and Minnesota Youth Jazz Band. He started taking classical piano lessons at age six, later studying jazz with Tom Pletscher at MacPhail. Now a senior at Lawrence Conservatory, Patrick leads Sound Skirmish, an ensemble he organized during his high school days with Levi Schwartzberg, Drew Stinson and Ben Ehrlich. He also recently presented an evening of solo piano and original compositions at Jazz Central, where in July he performed in a tribute to Paul Motian with the Charlie Lincoln Quartet.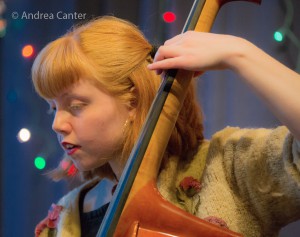 Alma Engebretson is a 2016 graduate of Washburn High School now attending the Lamont School of Music at the University of Denver, studying classical cello and jazz bass. In addition to performing with Washburn's bands and orchestras (and conducting pit orchestra), Alma was a member of the Dakota Combo, Minnsota Youth Jazz Band I, and the Greater Twin Cities Youth Symphony orchestra (cello). She has also performed throughout the Twin Cities in a variety of jazz, blues and rock bands.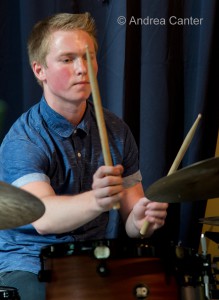 Drummer Jesse Thorson is a 2014 graduate of Minnetonka High School, where he was captain of the Math and Quiz Bowl teams in addition to performing with school music ensembles.  Now in his third year at Columbia University (New York) majoring in Sustainable Development, Jesse also studies in the Louis Armstrong Jazz Performance Program. He's played with Will at area venues over the past four + years.
Regarding the new quartet's repertoire, Will noted that "I selected this quartet to model ECM-style bands like the new John Abercrombie Quartet. We'll be playing repertoire by Paul Motian, Brian Blade, Esbjorn Svennson, and more, along with a couple of my originals."
The Black Dog is located in the Northern Warehouse (street level) at 308 Prince Street in St. Paul's Lowertown Arts District; www.blackdogstpaul.com  Come back on January 7 when the Will Schmid/Greg Lewis Quartet plays the opening (7 pm) set on Saturday Night Jazz at the Black Dog (with Charlie Lincoln and Edmund Catlin), opening for Paul Harper's Bardo Quartet.