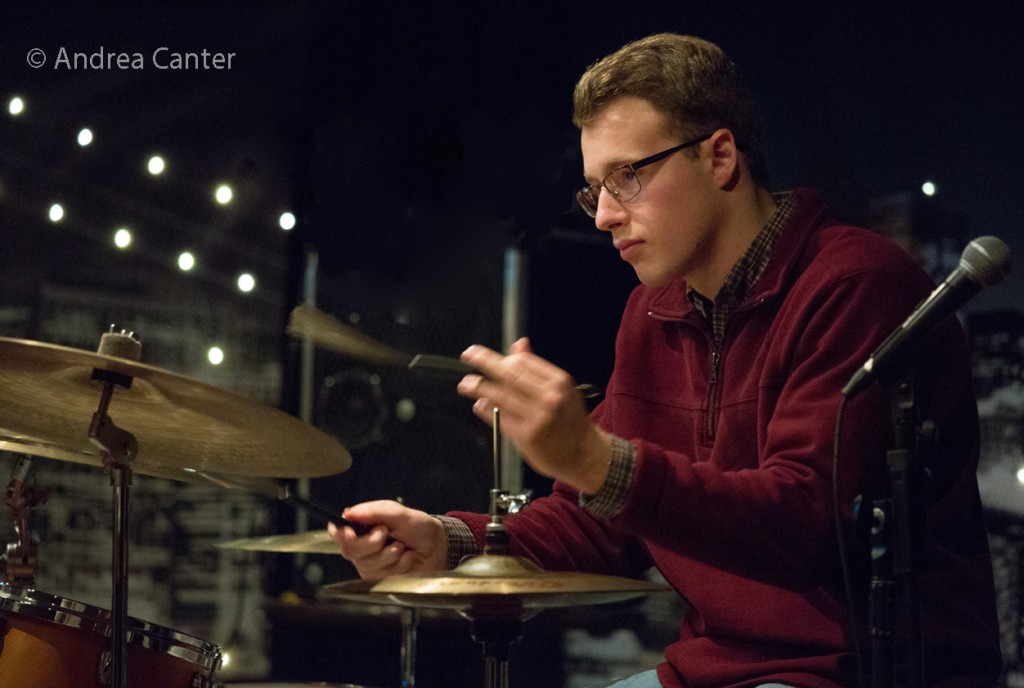 It sounds like the Jean-Paul Sartre novel that I tried to translate in high school French, but No Exit is actually a sextet of metro young lions led by drummer Luke Peterson. Coming together this past summer as a quintet to prowl through some new music, these young musicians had their high school experience with the Dakota Combo in common. No Exit scored high with their audience at the Black Dog before heading back to school in five different directions. Now on winter break, the band will reconvene on the Thursday Night Jazz at Reverie series this week, December 29 (9 pm), adding Jack Courtright on trombone and with a couple "ringers" replacing saxophonist Peter Goggin and bassist Charlie Lincoln, who are "tied up" with a recording session for another band of young lions, Hoaxer. Joining Courtright, Peterson , Adam Astrup (guitar), and Levi Schwartzberg (vibes) will be veterans Brandon Wozniak (sax) and Graydon Peterson (bass).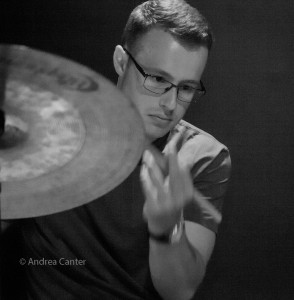 Luke Peterson is a 2015 graduate of Apple Valley High School who performed with the Dakota Combo during his senior year. He currently attends Northwestern University in Chicago as a math major while also studying jazz and performing with jazz ensembles under the leadership of Victor Goines, Director of Jazz Studies. Luke launched No Exit in summer 2016.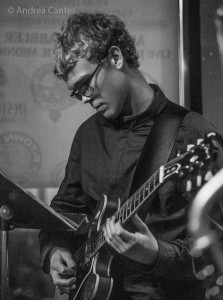 Adam Astrup is barely old enough to make the drive from his home in Cold Spring, MN to Minneapolis, where he studies guitar with Zacc Harris and is performing with the Dakota Combo for a third year while completing his senior year of high school. Adam has had an active gig calendar, performing several times over the past year as half of the Will Schmid – Adam Astrup Guitar Duo and as co-leader of their quartet. The duo performed in the past year at the Winter Jazz Festival, Twin Cities Jazz Fesitval, and Iowa City Jazz Festival.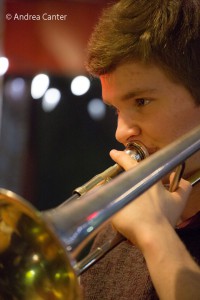 Jack Courtright is a 2015 graduate of Apple Valley High School where he performed with a long list of ensembles as well as three years with the Dakota Combo. Now in his second year at the Eastman School of Music in Rochester, NY (Trombone Performance and Jazz Studies), Jack has already distinguished himself by winning the International Trombone Association's 2016 Carl Fontana Jazz Trombone Competition. He spent this past summer performing on the Norwegian Dawn cruise ship on its run from Boston to Bermuda.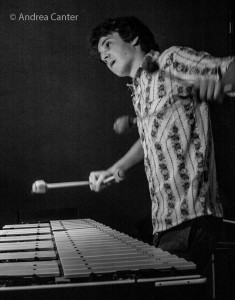 Levi Schwartzberg graduated from Minneapolis Southwest High School (2013) where he often played piano with jazz bands and played vibraphone with the Dakota Combo for two years. Now in his final year at the University of Minnesota where he is a physics major, Levi has played both vibes and piano with the U of M Jazz bands. He is also an active performer on the Twin Cities jazz scene, leading his own bands and playing in Adam Linz's Le Percheron and Sound Skirmish, among others.
As for the "old timers":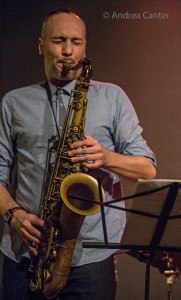 Saxophonist Brandon Wozniak previously lived and worked in New York City, toured with the Tommy Dorsey Orchestra, and earned his BA from Indiana University under the tutelage of the late David Baker. Since arriving in the Twin Cities in 2006, he has performed with local bands including the Atlantis Quartet, Red Five, Dave King Trucking Company, the Bryan Nichols Quintet, Zacc Harris Quartet, and Vector Families; and in varying combinations with Adam Linz, Billy Peterson, Dean Magraw, Kenny Horst, Zacc Harris, Steve Kenny and more. Over its first two seasons, Brandon performed on the Jazz in the Target Atrium Series at Orchestra Hall as part of the Atrium Jazz Ensemble, led by Jeremy Walker.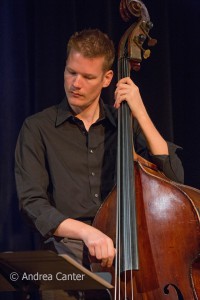 Graydon Peterson played electric bass in his high school pep band and dabbled in rock music in his spare time before landing in the All-State Jazz Band. At the University of Wisconsin-Eau Claire, Graydon was a member of UWEC's Downbeat Award-winning Jazz Ensemble I, and performed with such guest jazz artists as Lewis Nash, Ingrid Jensen, Jason Marsalis, Chris Botti, and Christian McBride.  Based in the Twin Cities over the past decade, Peterson is a first-call bassist who leads his own quartet and performs in the bands Firebell, Ghost Tour, Charanga Tropical, and the Adam Meckler Quintet; was a founding member of Snowblind; is often on the bandstand supporting area vocalists; and frequently appears in ensembles with Mary Louise Knutson, Reid Kennedy and more. Recently he has had several opportunities to perform in Cuba with Francisco Mela and Doug Little's Charanga Tropical.
No Exit will focus on original compositions and arrangements. Better catch them now as it likely will be next summer before they come together again!
Reverie Bar and Cafe is located at 1931 Nicollet Ave in South Minneapolis. Thursday Night Jazz at Reverie is curated by Steve Kenny, and is a self-supporting project funded entirely by audience donations — there is no cover but donations ($10 suggested) appreciated to support the musicians and the series. See series schedule at www.thursdaynightjazzatreverie.info