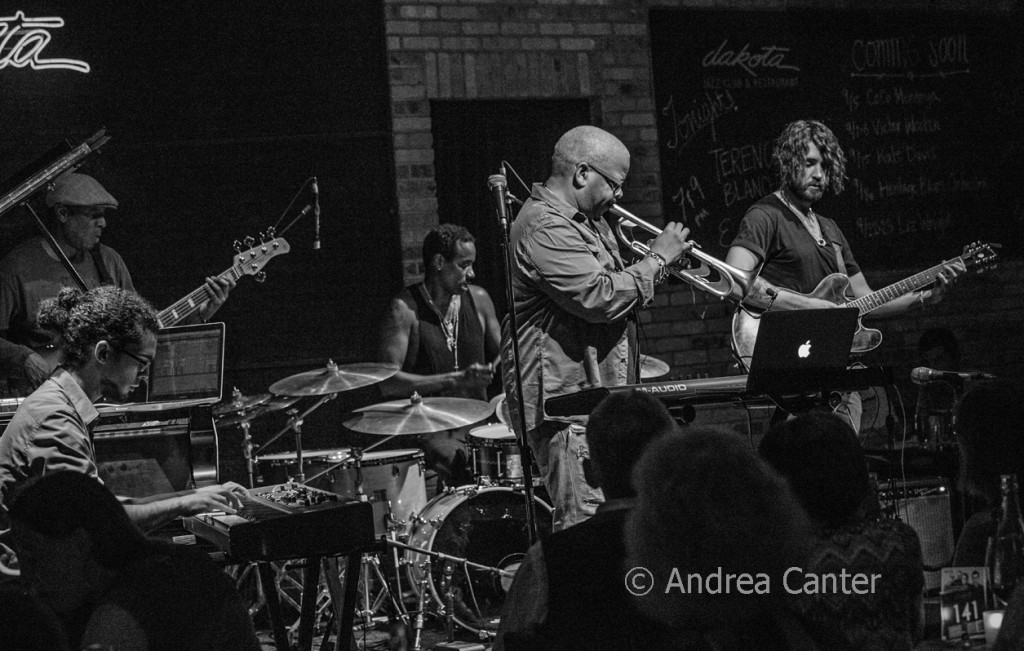 "Terence Blanchard has always been forward thinking, but with E-Collective he shoots straight into tomorrow, adding all sorts of different types of electricity and attitude to a new set of tunes.  …it's still the tough but tender, timeless but vital unique tone that marks Terence's horn as one of the truly great and classic jazzmen." — David Kunian, Downbeat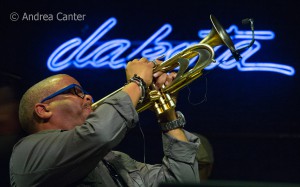 Few jazz musicians have received Grammy, Emmy and Golden Globe Awards. Trumpeter/ composer and five-time Grammy winner Terence Blanchard's resume also includes tenure with Art Blakey's Jazz Messengers, scoring films for Spike Lee, and a long list of acclaimed recordings, including his Grammy-winning requiem for Hurricane Katrina, A Tale of God's Will. DownBeat Artist of the Year in 2000, former Artistic Director of the Thelonious Monk Institute in New Orleans, and now Artistic Director of the Henry Mancini Institute at the University of Miami and Visiting Scholar at the Berklee College of Music, Blanchard returns to the Dakota with his electronic project, E-Collective on January 2-3 (7 pm).
Following his critically-acclaimed 2015 CD Breathless, Blanchard and the E-Collective will record a live sequel in three cities scarred by the escalation of tension between law enforcement and unarmed African Americans. Caravan will be performed and recorded in Minneapolis, Cleveland, and Dallas.
About Terence Blanchard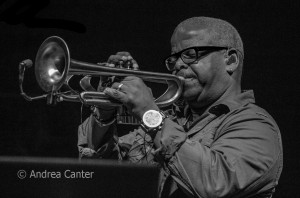 Born in New Orleans 54 years ago, Terence Blanchard began playing piano at age 5, adding trumpet a few years later after hearing a band visiting his elementary school. His father, a part-time opera singer, encouraged his son "to practice the piano every day, right next to the window, while the other kids were outside playing ball," he called in an interview for the New York Times. In high school at the New Orleans Center of Creative Arts, Terence studied with Ellis Marsalis and Roger Dickerson, and was a classmate of saxophonist Donald Harrison. After graduation, he enrolled at Rutgers University on a music scholarship, and soon was booked on a tour with Lionel Hampton. His big break came in 1983 when Wynton Marsalis recommended him as his replacement in Art Blakey's Jazz Messengers. Known for his mentoring and shaping of young talents, Blakey not only gave Blanchard his big start as a performer but served as a role model as bandleader and mentor, roles that Blanchard champions today.
After two years with Blakey, Blanchard and former classmate/fellow Messenger Donald Harrison moved on to form their own quintet, earning the prestigious French Grand Prix du Disque for their 1984 Concord recording, New York Second Line. They released four more more (Discemment  and Nascence in 1986, Crystal Stair in 1987, and Black Pearl in 1988, the latter three for Columba). Going solo, Blanchard released his self-title disc in 1991, followed by Simply Stated (1992), the Malcom X Jazz Suite (1993), In My Solitude (1994), Romantic Defiance (1995), and The Heart Speaks (1996, Latin Grammy nominee), all on Columbia. Jazz in Film (1999), Wandering Moon (2000) and Let's Get Lost (2001) were released on Sony Classical.  Moving to Blue Note in 2003, Terence received a Grammy nomination for Flow (2005) and Grammy Awards for Tale of God's Will (2007) and Live at the Monterey Jazz Festival (2008). His appearance on Jeff Tain Watt's 2009 release, Watts (Dark Key Music), also received the Grammy for Best Jazz Solo on "Dancin' 4 Chicken."  After recording the acclaimed Choices for Concord, Blanchard returned to Blue Note, receiving a 2013 Grammy nomination for jazz solo ("Don't Run") on Magnetic.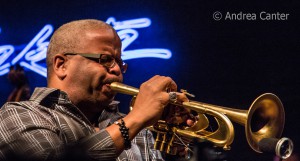 Living in New York until 1996, Blanchard became acquainted with Spike Lee, for whom he would ultimately score a long list of films. "All those guys were living in my neighborhood," said Spike Lee. "They had all moved up from New Orleans to Fort Greene, Brooklyn…So my father, Bill Lee, managed to give these young jazz musicians some experience working on a film score." The 1990 Grammy-nominated film Mo' Better Blues starred Denzel Washington as a trumpeter, with Blanchard playing the trumpet parts as well as scoring the theme. "Terence has been doing my scores ever since," said the younger Lee. In the late 90s, Blanchard's recording career mushroomed as composer of film and television soundtracks (including the Grammy-nominated Wan­dering Moon and "Lost in a Fog" from Let's Get Lost, and a Golden Globe Award for scoring Spike Lee's The 25th Hour). His work with Lee included scores for Jungle Fever, Malcolm X, Clockers, Summer of Sam, and Bamboozled, as well as the Academy Award-nominated 1997 documentary, Four Little Girls, and the documentary, Jim Brown: All American. He also earned an Emmy in 1995 for his original television documentary score for The Promised Land. Most recently, Blanchard scored George Lucas's film Red Tails (2012), about the famed Tuskegee Airmen. Blanchard's work with film naturally led to scores for Broadway productions, including The Motherf**ker With a Hat (2011),  which garnered six Tony Award nominations.
Opera recently presented a new direction for Terence Blanchard. With a commission from Opera St. Louis, Blanchard scored and premiered Champion in 2013. Working with Pulitzer Prize and Tony Award winning librettist Michael Cristofer, Blanchard noted that "I love the challenge. My father loved opera. He was a baritone who studied, so it was an emotional connection to him." At first there was talk about doing something related to Hurricane Katrina, but Blanchard says "that's one of those stories that will need to be revisited 10 to 20 years from now." Instead, Blanchard, a big boxing fan, decided to focus on the story of former welterweight and middleweight champion Emile Griffith. Champion opened to sold-out audiences; the Denver Post called the opera "a new American masterpiece."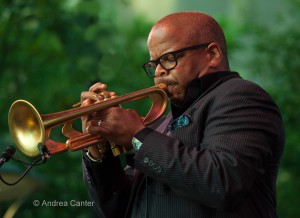 Performing and composing are not the only passions that Terence Blanchard brings to music. A devoted educator, he served more than ten years as Artistic Director of the Thelonious Monk Institute of Jazz, now affiliated with Loyola University in Blanchard's New Orleans. Further, his affinity for gathering and nurturing the hottest young talents harkens back to his residency with Art Blakey, although some cite the "Miles Davis School" as a more apt analogy. In recent years, Blanchard has served both the Monterey and Detroit Jazz Festivals as Artist in Residence, and currently serves as the Jazz Chair for the Detroit Symphony Orchestra's jazz concert series.
The E-Collective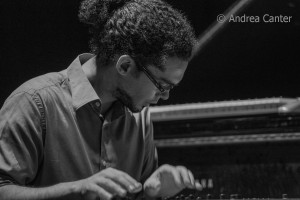 Blanchard's E-Collective explores the intersection of jazz, R&B, funk and jazz fusion. He describes this fresh, plugged-in project as an outlet to satisfy a yearning he's had for years to explore areas of music that he's always loved but never ventured into, with a band made up of musicians who truly stand at the vanguard of today's jazz. In May 2015, the band released its first recording, Breathless (Blue Note). Among the 13 tracks are  several Blanchard originals, an epic-length piece by Almazan ("Everglades"), and a handful of covers, sung by soothing and soulful vocalist PJ Morton (a member of the band Maroon 5). Blanchard's son, T. Oliver Blanchard Jr., aka JRei Oliver, contributes one composition and spoken-word excerpts on others.
A native of Cuba now based in New York City, pianist Fabian Almazan first studied classical piano in Havana.  After relocating to Miami with his family, he accepted for the New World School of the Arts High School, was selected for the 2002 Grammy High School Jazz Combo, and the following year held the piano slot for the then-new Brubeck Institute program where he performed with Brubeck and Christian McBride. He moved to New York in 2003 to study with Kenny Barron at the Manhattan School of Music, later studying privately with Jason Moran. Almazan was also selected as one of six composers to participate in the Sundance Composers' Lab in 2011. Fabian has performed Gretchen Parlato, Paquito D'Rivera, Christian Scott, Chris Dingman, David Sanchez, Stefon Harris, Kendrick Scott and Ambrose Akinmusire, in addition to his work with the Terence Blanchard Quintet and E-Collective. In 2014 he was named Rising Star Pianist by the Downbeat Critics' Poll and released his second album on Blue Note, Rhizome.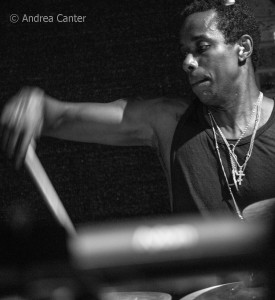 Guitarist Charles Altura is an exciting young guitarist and a member of Chick Corea's recent star-studded ensemble, The Vigil. Altura can also be heard on Ambrose Akinmusire's latest album, The Imagined Savior Is Far Easier To Paint. Donald Ramsey, a high school classmate of Terence Blanchard, is a versatile bassist known for work with New Orleans musicians Dr. John, Irma Thomas, and Marva Wright. He most recently appeared on Dr. John's Ske-Dat-De-Dat: The Spirit of Satch (2014). Drummer Oscar Seaton has lent his explosive talents to recordings and tours with Ramsey Lewis, Donald Grusin, Lionel Ritchie, and Lee Ritenour.
The Dakota is located at 1010 Nicollet Mall in downtown Minneapolis; www.dakotacooks.com; tickets at 612-332-5299.