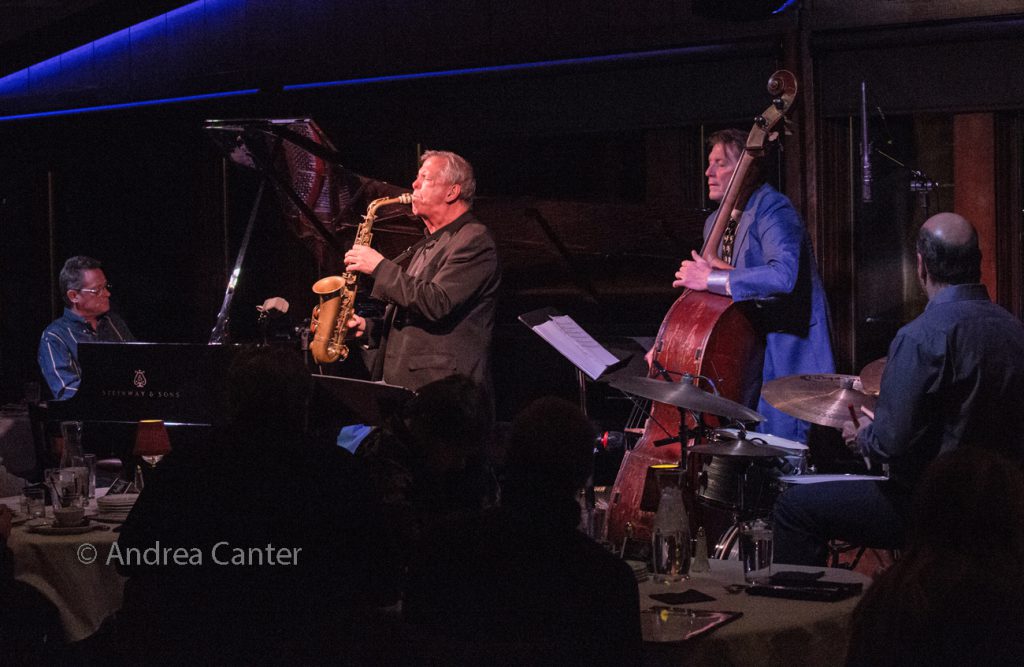 One-time Twin Cities resident and renowned saxophonist Dick Oatts makes a rare local appearance this week, spending two nights in the Dunsmore Room of Crooners Lounge, January 3-4, shows at 7 and 9 pm. Joining Oatts will be a formidable cast–pianist Bill Carrothers, bassist Billy Peterson, and drummer Joe Pulice.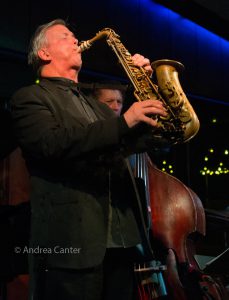 Dick Oatts is a native of Jefferson, Iowa and grew up in a family of musicians, including his sister, former Twin Cities vocalist Sue (Tucker) Oatts. He was introduced to the saxophone by his father Jack Oatts, a respected jazz educator and saxophonist. After high school, Dick attended Drake University, and relocated to the Twin Cities in 1972 where he began his professional career. Dick moved to New York City five years later, where he became a member of the Thad Jones – Mel Lewis Orchestra (now the Vanguard Jazz Orchestra), playing lead alto for nearly 40 years. Over his career, Oatts has also performed with the Carnegie Hall Jazz Band and big bands led by Lester Bowie, Joe Lovano, Paquito D'Rivera, Jim McNeely, Gunther Schuller and more. He's toured and/or recorded with a long list of stars including Red Rodney, Eddie Gomez, Vic Juris, Bob Brookmeyer, Jerry Bergonzi, Lalo Schiffrin, was a member of the popular crossover ensemble, Flim & the BBs, and performed in a renowned duo with pianist Gary Dial (Dial & Oatts). As leader, Dick has recorded on RED, DMP, and now Steeplechase. He's been on the faculty of the Manhattan School of Music and currently is Professor of Jazz Studies at the Boyer School of Music at Temple University in Philadelphia; he has also served a long tenure as Artist-in-Residence at the Amsterdam Conservatory.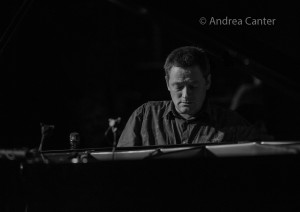 Nominated for the French "Grammy" equivalent, Les Victoires du Jazz, pianist Bill Carrothers spends much of his playing time in Europe and most of his down time in rural Michigan. The Excelsior, MN native has garnered rave reviews throughout the U.S. and Europe for his diverse recordings, including  Keep Your Sunnyside Up, Home Row, Joy Spring, the solo spontaneous improvisation set, Excelsior, the 2-volume A Night at the Village Vanguard (his first live recording with his European trio), and his solo release, Family Life, dubbed a "blatantly intimate" disc displaying a "tender, evocative soulfulness" (Britt Robson, Jazz Times). Bill was a frequent draw at the Artists Quarter, and most recently has performed at Studio Z, Vieux Carré and in solo, duo (with saxophonist Pat Mallinger), and trio (Dave King Trio) in the Dunsmore Room. When not performing, Bill spends time on the faculty of the Lawrence Conservatory in Appleton, WI.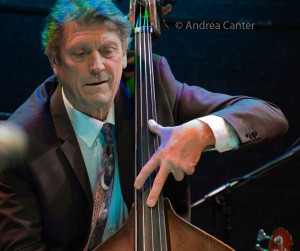 From Minnesota's "First Family of Music," bassist Billy Peterson sang in commercials with sister Linda at age 9 and played bass and drums in his father's ensembles while in junior high. He played in a variety of combos and big bands throughout his high school years, including a summer tour with the Righteous Brothers and a stint with the Lawrence Welk All-Stars. After graduation, Billy played three years with Billy Wallace (Clifford Brown's pianist) and co-founded the band Natural Life with saxman Bob Rockwell. He has recorded with Leo Kottke and performed or recorded with BB King, Johnny Smith, Lenny Breau, and the late Les Paul. Due to tour commitments, he passed on an invitation to join the Bill Evans Trio (Marc Johnson's good fortune!). In 1975, he appeared on Bob Dylan's acclaimed Blood on the Tracks, and a few years later began a long-standing collaboration with Ben Sidran, which led to his 20+ year association with the Steve Miller Band. Billy continues to tour with Bob Rockwell in Europe, appearing in the Twin Cities with The Peterson Family, How Birds Work, Dave King Trio, and other ensembles.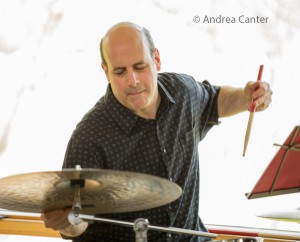 Drummer Joe Pulice is often heard in the Twin Cities holding down the trapset for the JazzMN Orchestra as well performing in the pit for over 40 touring Broadway shows. Winner of the 1979 Northern Midwest Regional Louie Bellson/Slingerland Drum Contest, Joe earned three degrees in music and percussion from the University of Minnesota and toured with Woody Herman's Thundering Herd's 50th anniversary tour (1986). Joe has won two Minnesota Jazz Music Awards: Best Jazz Vibist and as a member of world-renowned drummer Eric Kamau Gravatt's group Kamanari.  During the 1990's, Joe was a member of Jack McDuff's New York-based band, The Heatin' System, and toured nationally with Bernadette Peters during 1996-1997. He recently recorded 2 CDs and a DVD of a five-night concert series with tenor saxophonist Jerry Bergonzi.
The Dunsmore Room at Crooners Lounge is located at 6161 NE Highway 65 (Central Av) in Fridley, just north of I-694 and about 20 minutes north of downtown Minneapolis. Tickets recommended at www.croonersloungemn.com. Two shows each night, 7 and 9 pm. Please note the Dunsmore Room is a "listening room"!