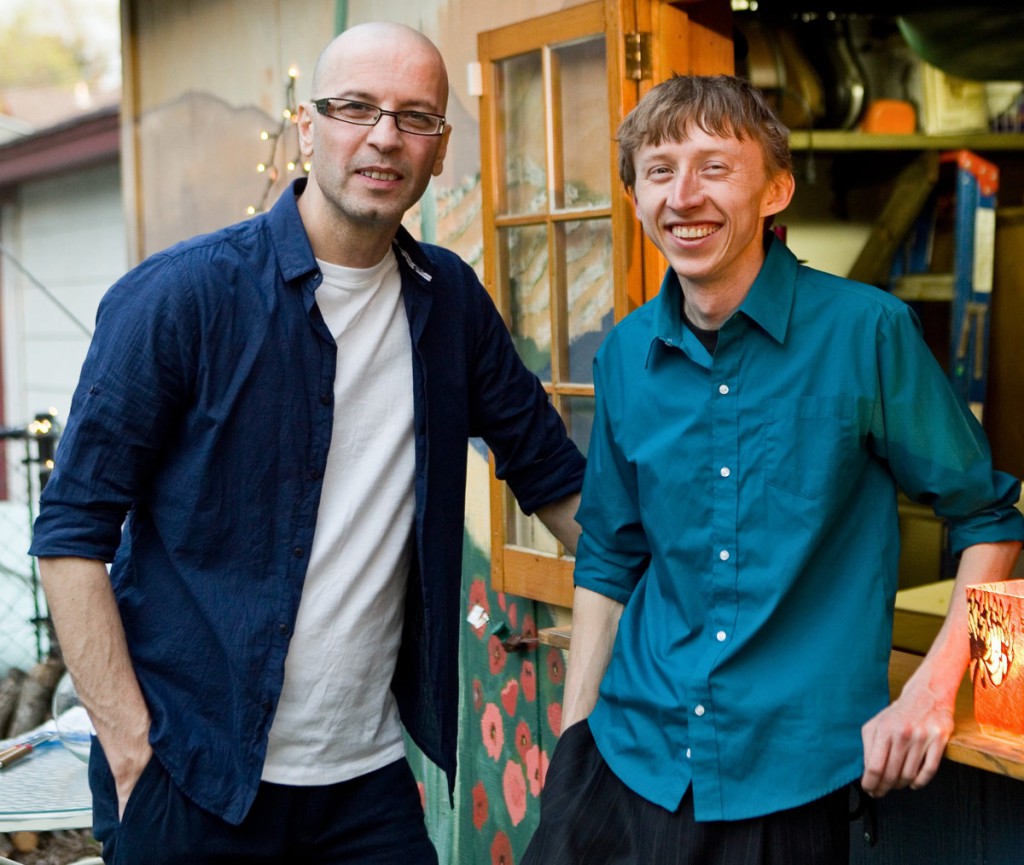 Jazz and world music delightfully collide this weekend (January 14) in the music of Oudyano at Studio Z in St Paul. The duo of Twin Cities pianist Steven Hobert and Syrian oud player Issam Rafea might seem like the "odd couple", but the pair have performed several times over the past year with surprisingly beautiful results.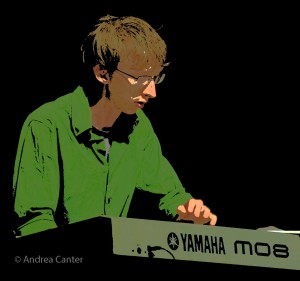 Originally from Hartland, Wisconsin, pianist/accordionist/composer Steven Hobert recalls that he "would noodle around on the piano and just make things up, maybe even as young as middle school." Initially Steven was introduced to improvisation because he "needed to learn to read chords to play in a rock band." He was inspired by the music of Bela Fleck as well as world music. But it was the music of Keith Jarrett, particularly his solo improvisation concerts, that influenced Steven's decision to pursue piano improvisation at the University of Wisconsin Eau Claire, as it allowed him to express himself through uninhibited creativity. After graduation, Hobert performed with symphony orchestras from Calgary to Buffalo, played on cruise ships, and spent a year touring Japan, Canada and the U.S. with the Glenn Miller Orchestra. He also served as music director for vocal ensemble Five By Design. Currently Steven leads FireFly Forest and the Steven Hobert Quartet, plays accordion in Lulu's Playground and piano with the Adam Meckler Orchestra, works in duo with saxophonist/flautist James Kellerman and guitarist Dean Magraw, and generally works as a freelance musician and teacher of piano, accordion and woodwinds.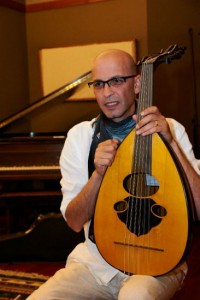 Oud virtuoso, improviser, and composer Issam Rafea was born in Kuwait and studied in both Kuwait and Syria. Now based in the U.S., Rafea was Chair of the Arabic Music Department at the High Institute of Music in Damascus and the principal conductor of the Syrian National Orchestra for Arabic Music. Rafea studied under Fayez Zahr El-Din, Aref Abdallah, and Askar Ali-Akbar, receiving a B.A. in both Oud and Double Bass performance, as well as Oriental Conducting, from the High Institute of Music in Damascus. He also served on the faculty at the institute teaching Oud. In Syria, Rafea was an active composer and arranger for television and theater since the 1990s, winning the 2010 "Best Composer Award" at the Dubai International Film Festival (Muhr Arab) for "September Rain" in the film, Matar Ayloul. Rafea has performed internationally in France, Spain, Germany, Holland, Italy, Morocco, Iraq, Lebanon, Egypt, Turkey, Kuwait, and United States, and in festivals such as the Mediterranean Festival in Algeria, the World Universal Expo in Seville, Spain, Spiritual Music Festival Marseille, France, The Arabic Music Conferences in Cairo, and Babel Festival in Iraq. He's also collaborated with British rock band Gorillaz. In March 2013, Rafea was invited to the United States to direct the Middle Eastern Music Ensemble at Northern Illinois University School of Music. While in Illinois, Rafea performed with guitar virtuoso Fareed Haque in multiple cross-cultural collaborations. In addition to Steven Hobert, Rafea has performed locally with avant garde guitarist Chris Cunningham at Khyber Pass.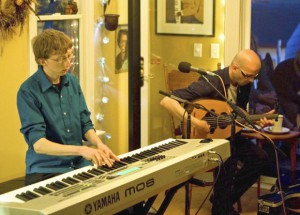 Oudyano. Steven and Issam met at one of Issam's first solo concerts in the Twin Cities about a year ago. "I had heard very little oud or any Arabic music," said Steven in a recent interview on the KBEM edition of The Lead Sheet. "I heard Issam perform a solo show, and I introduced myself. I loved his open ear and improvising, and I heard some influences of Western music, I heard jazz and the blues in his music. We got together and instantly had a music connection– after a few notes! I started booking some shows for us here." Steven admits that the piano/oud combination is not common. "The piano is not typical in traditional classical Arabic music — the piano has the 12-note Western scale, while Arabic music has a lot more notes that you can't get on the piano. So Issam does things I just can't do on the piano. But 12 notes is still a lot!"
Indeed, hearing the two improvisers find uncommon common ground is a joyful experience. East meets West at the intersection of melody and a soulful searching among all those notes!
Oudyano performs at 7 pm on January 14 at Studio Z, on the second floor of the Northwestern Building at 275 E. 4th Street in St. Paul's Lowertown, a block east of Union Depot. Tickets $10 in advance at http://www.studiozstpaul.com/oudyano-011417.html; $12 at the door. Hear Andrea Canter's interview with Steven Hobert about Oudyano on KBEM's On Demand podcast at http://kbem.podbean.com/e/lead-sheet-1-12/