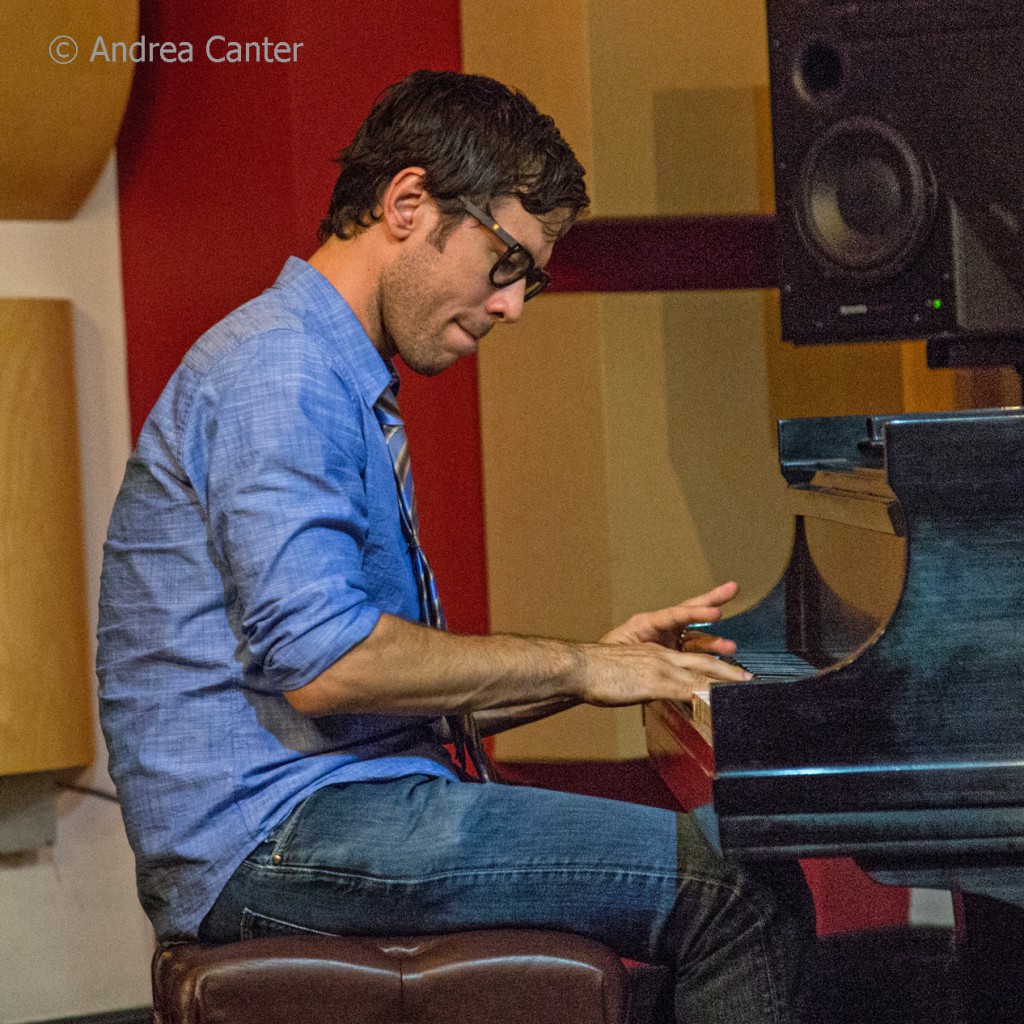 © Andrea Canter
"The whole record is meant to be a meditation on Minnesota. This is the music I make because I live here — it would be much different if I lived in New York… I am in a position where, whether the people like what I am playing or not, they know that this is the music I wanted to make."– Bryan Nichols, Star Tribune (5/22/16)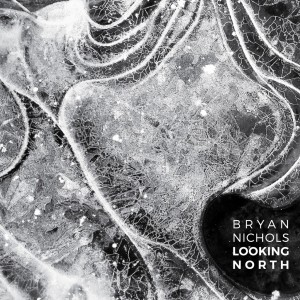 Back in fall 2011, pianist Bryan Nichols performed a rare solo concert in MacPhail's Antonello Hall, and at the time, he had only recorded his own works in the larger ensemble context of his debut, Bright Places. And despite his years of success with his own ensembles (trio, quintet, nonet We Are Many), duos with the likes of James Buckley and Tim Sparks, and as featured sideman (Kelly Rossum Quartet, Gang Font, Zacc Harris Quartet), the alum of Betty Carter's famed Jazz Ahead continues to garner inspiration close to home. Perhaps then it was no surprise that his much-anticipated solo album found Bryan Looking North with a stellar and elegant set of mostly original meditations on his life in the Midwest. Following his CD release last spring at the Dakota, Bryan now comes to the Jazz at Studio Z series on Saturday, January 21 (7 pm) to reprise the music of Looking North as well as some new material. The concert will follow a free "master class" interview with curator Zacc Harris at 6 pm, recorded as part of the Jazz at Studio Z podcast series.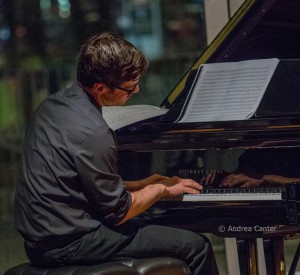 Bryan Nichols studied classical piano with a "neighborhood piano teacher" but came to jazz on his own, developing his skills without formal jazz studies. He did participate in the Minnesota Institute for Talented Youth (MITY) summer jazz program where he worked with veteran piano teacher Denny Malmberg, and after studying genetics in college ("which I've done absolutely nothing with, ever"), moved to Chicago where he performed with Corey Wilkes, Maurice Brown, Jeff Parker, Nicole Mitchell, Von Freeman, Ari Brown, Hamid Drake and Ernest Dawkins. Back in the Twin Cities in 2005 after his residency in Betty Carter's Jazz Ahead program, Bryan quickly became a favorite pianist among the more forwarding-spinning jazz ensembles, working with the Kelly Rossum Quartet, Rossum Electric Company, Rossum's Nicollet Circus Band, James Buckley Trio, Chris Morrisey Quartet, Zacc Harris Quartet, Off the Map, Gang Font, Todd Clouser, Adam Linz, Dead Man Winter, Mancrush, Atrium Jazz Ensemble, and the Minneapolis/Chicago collective, City of Fiction, and appearing on recordings by James Buckley, Chris Morrisey, Gordon Johnson, Kelly Rossum and Nicole Mitchell. He's also backed local singer Connie Evingson and recent New York transplant Nancy Harms.
Over his career, Bryan has appeared at international festivals including Sons d'Hiver (Paris, France) and Kerava Jazz Festival (Kerava, Finland) as well as at local and regional festivals such as the Chicago Jazz Festival, Minnesota Sur Seine Festival and Twin Cities Jazz Festival. In 2009, he received a grant from the American Composers Forum, and in 2010, a fellowship from the McKnight Foundation. Bryan has been a frequent weekend performer in duos at the Icehouse, often with bassist James Buckley, appears with Chris and JT Bates as Nichols/Bates/Bates, and leads his trio, quartet, quintet, and nonet (We Are Many). Now with his quintet (Bright Places) and solo (Looking North) recordings behind him, he hopes to record with his trio in the near future. He has also taught at the MacPhail Center for Music, University of Minnesota Morris, and University of Wisconsin-Eau Claire.
Looking North (Shifting Paradigms Records, 2016)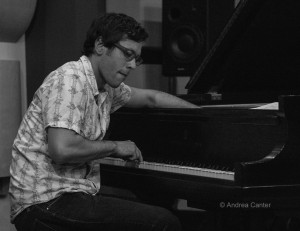 In the environs of south Minneapolis' Creation Audio (with the expertise of engineers Steve Wiese and Miles Hanson), Bryan started from a few pre-selected original compositions along with two covers–"Lonesome Tremolo Blues" from the Pines and "Lullaby for Sharks", written by old friend Dave King for the first Happy Apple album. The rest of the album is filled by a sampling of the 20 improvisations that evolved in the studio. (Hmmm, so there are another 15… perhaps Looking North Again?)
As one hears on the earlier Bright Places as well as in Bryan's work in small ensembles, his style can be heard as an amalgam of Bill Carrothers, Marilyn Crispell, Fred Hersch, Brad Mehldau, Keith Jarrett, even at times Craig Taborn — and yet not really anyone but Bryan Nichols. Full of ideas to "make something beautiful and new," Nichols edits well, never working a theme or strategy to death as is too often the case of many young modern artists; most of the tracks on Looking North fall between three and five minutes. Long enough to sustain a trajectory, not so long as to bog down in self-conscious reflection. (See the full review at http://bitnami-wordpress-7b91-ip.centralus.cloudapp.azure.com/archives/1495)
Tickets for Bryan Nichols' Jazz at Studio Z concert are $15 at the door or $10 in advance; attendees at the free 6 pm master class pay $10 for the concert; http://www.studiozstpaul.com/jasz-012117.html.   Studio Z is located at 275 E 4th Street in the Northwestern Building (suite 200), in the St Paul Lowertown Arts District across from Union Depot. See full information about the Jazz at Studio Z concert series at www.jazzatstudioz.org