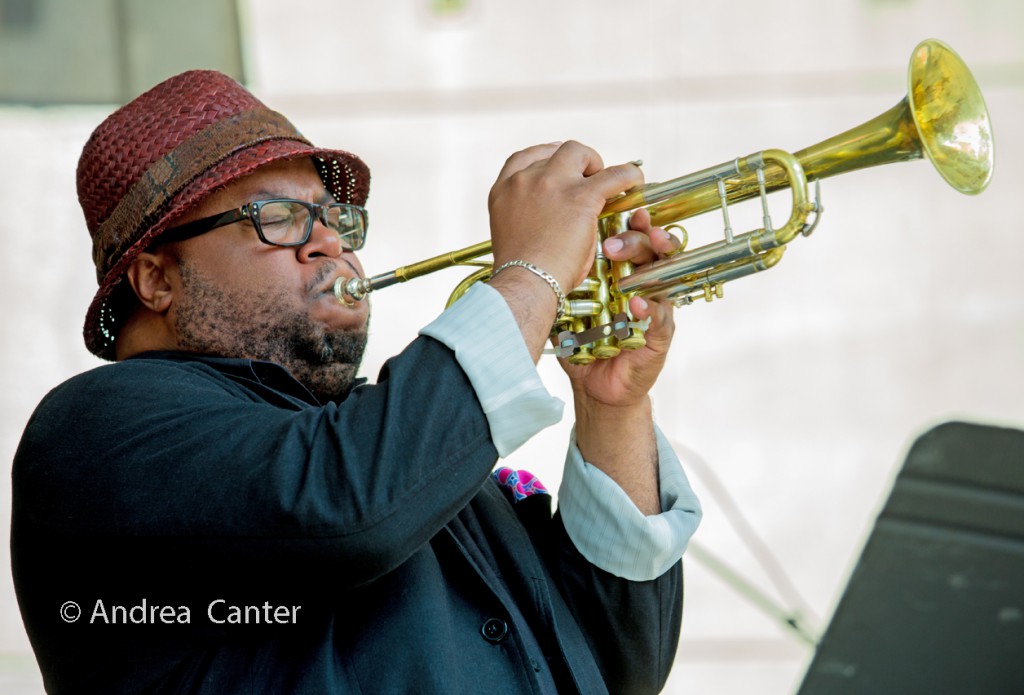 © Andrea Canter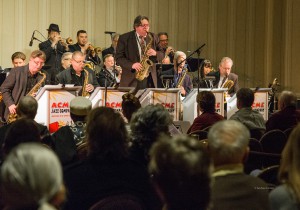 Now an annual event held in conjunction with the St Paul Winter Carnival, the Twin Cities Winter Jazz Festival will be held this weekend, January 28-29, featuring headliners Nicholas Payton and Jon Weber, with primary sponsorship from the HiWay Federal Credit Union and general festival sponsorship from AARP.  Opening activities on Saturday will take place at TPT and several clubs in Lowertown St Paul, with a full line-up of music on four stages in the Saint Paul Hotel as well as outdoors at Rice Park in downtown St Paul on Sunday. Tickets are available online (www.twincitiesjazzfestival.com) and at the door. "We have an incredible live music scene in Saint Paul," said Mayor Chris Coleman. "I'm looking forward to welcoming Nicholas Payton back to Minnesota and to another year where the city comes alive with jazz, and all the excitement and vibrancy that comes with it." The celebration is even bigger as the Winter Jazz Fest will serve as a "pre-release" for Payton's new recording, Afro-Caribbean Mixtape, which also marks the first release of his new partnership with Ropeadope Records. Officially the album will be released on February 10, but Twin Cities fans will be able to purchase the CD at the festival.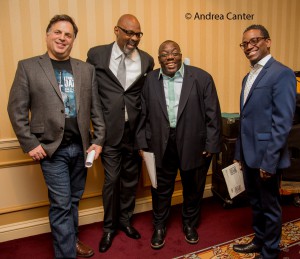 Highlights
Winter fest director Steve Heckler, who also serves as Executive Director of the Twin Cities Jazz Festival organization, has assembled a wide-ranging program of music and film. Saturday night's opening night festivities at TPT include a screening of rare historic jazz films from Bob DeFlores in partnership with the Leigh Kamman Legacy Project, which will present "The Evolution of the Jazz Image' — Kamman's interviews with Oscar Peterson, Art Tatum, Woody Herman, Red Allen and Joe Turner. (Festival wristband required!)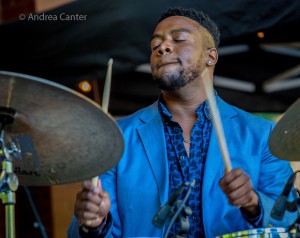 Saturday night music includes the festival's "house pianist" Jon Weber at Vieux Carre (9 pm), Saturday Night Jazz at the Black Dog featuring the Tommy Bentz Quartet at 7 pm followed by the Rodney Ruckus Trio's "Home From Tour" gig at 8:30 pm. Drummer Ruckus is joined by pianist Javi Santiago and cellist/bassist Greg Byers. At Golden's Deli, the vocal ensemble Jazz Alley (Katia Cardenas, Maryann Sullivan and Sarah M. Greer) reprises their fall and summer gigs at 8:30 pm.  (Note that music at the Black Dog and Golden's is open to the public; tips appreciated.)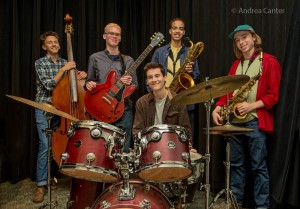 Sunday, the Saint Paul Hotel Main Stage kicks off with the high school talents of the Dakota Combo at 1:30 pm, followed by the pianist Sam Rosenstone and his trio (sponsored by Schubert Club), Jon Weber and Friends, Patty Peterson and the Jazz Women All Stars (which first performed at the 2016 summer festival), and the finale, the Nicholas Payton Afro-Caribbean Mixtape.  The Summit Room stage at the hotel features guitarist John Penny followed by pianist/vocalist Andrew Walesch with local sax legend Dave Karr. The M Street Cafe Stage hosts former Minnesota Orchestra timpanist Peter Kogan and his Monsterful Wonderband followed by bassist Ted Olsen and his ensemble. And in the Lobby Bar, pianist/vocalist JoAnn Funk and her trio (Jeff Brueske, Nathan Norman) present a special edition of her Lobby Bar gig at 4 pm. Also in the afternoon, the Winter Carnival's Entertainment Stage at Rice Park showcases young talents–the Walker West Jazz Ensemble and the McNasty Brass Band.
Headliners
Nicholas Payton. Trumpet master Nicholas Payton is an Elvin Jones alum and multi-Grammy winner/nominee recognized as one of the leading voices of jazz in the 21st century.  The New Orleans native was surrounded by musicians growing up (his mom sang opera, his dad was a respected jazz and classical bassist) and began playing trumpet at age 4. "Discovered" by Wynton Marsalis, young Payton played with Marcus Roberts and later Marsalis' bands; attended the New Orleans Center for the Creative Arts and University of New Orleans, and in 1991, played with Jazz Futures II along with Roy Hargrove. At only 21 he joined Elvin Jones, eventually becoming the band's music director; he also did stints with the Lincoln Center Jazz Orchestra and Carnegie Hall Jazz Band. Along with numerous recordings and appearances as a sideman and leader, Payton toured and recorded a set of duets with the late Doc Cheatham, for which he won a Grammy (at age 24) for his performance of "Stardust."  Revitalizing the jazz traditions of his native New Orleans, Payton has been acclaimed throughout the past two decades for his "crackling spirit and the fiery chops of one of this generation's most gifted trumpet players" (Isaac Josephson, Jazz Times), issuing a list of recordings that included his reworkings of Louis Armstrong (the Grammy-nominated Dear Louis) and Herbie Hancock.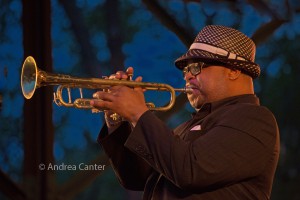 Payton shifted gears with Sonic Trance, an ensemble fusing hip-hop, rock, African rhythms, funk grooves, and R&B. The resulting open-ended compositions have been compared to the effects attained by Miles Davis on Bitches Brew.  Payton joined the SF JAZZ Collective in 2004 as a founding member, and in 2008 joined the Blue Note 7, formed in honor of the record giant's 70th anniversary. Over the past five years, Payton's music has taken off in diverse directions, incorporating jazz, funk, hip hop and more, with Payton leading a 21-piece big band, the Television Studio Orchestra; debuting his first orchestral work, "The Black American Symphony" in 2012; and forming his own BMF Records (now Paytone) label in 2013. His music in recent years has not only featured his trumpet, but also keyboards and vocals. He also served as Distinguished Artist and Visiting Lecturer at Tulane University in New Orleans.
Payton described his 2016 album, Textures (2016) as "a collaboration with a visual artist from my hometown of New Orleans, Anastasia Pelias. We set up in her studio (her with a blank canvas, me with a laptop and a midi keyboard) and co-composed a new work in real time." Last heard locally with Francisco Mela at the 2015 Twin Cities Jazz Festival, Payton brings to Winter Jazz Fest his current trio –bassist Vicente Archer and drummer Joe Dyson, along with percussionist Daniel Sadownick, the core of his Afro-Caribbean Mixtape ensemble that will release its first eponymous recording on February 10. The first project of Payton's new collaboration with Ropeadope Records, this recording offers an exploration into the history of the African diaspora as it follows the original trade routes to this hemisphere. One track, "The Egyptian Second Line," was released as a single in October. Notes Payton, "I titled this album Afro-Caribbean Mixtape as a way of acknowledging the strong will of African peoples. To explore how these songs and rhythms came from Africa, got funneled through the Caribbean in places like Haiti, Cuba, and Puerto Rico, and traveled to the northernmost part of the Caribbean—New Orleans. From New Orleans it traveled to places like St. Louis or to Chicago when King Oliver brought his protégé Louis Armstrong from New Orleans who changed the game forever…"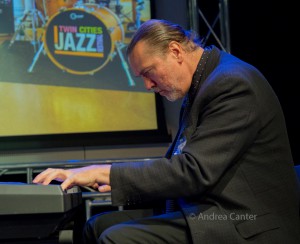 Jon Weber. As a toddler in Milwaukee playing a toy organ, Jon Weber already displayed both perfect pitch and memory. By age 6 he had memorized 2,000 songs from his grandmother's old piano rolls. A self-taught musician, Weber took off two years from piano during his teens to develop counterpoint in his left hand by playing guitar. Returning to the piano, Jon and his quintet opened for Pat Metheny, Buddy Rich, Freddie Hubbard, and Stanley Turrentine at major summer jazz festivals. Since moving to Chicago in 1987, and then to New York a few years ago, Jon has performed around the world as well as in the recording studio. In addition to his remarkable chops, Jon Weber is well known for his incredible music knowledge. He's been the subject of profiles by CNN, CNBC, Black Entertainment TV, Bravo/Arts, National Public Radio, and Voice of America. In New York, he has been a regular performer at the 92nd Street Y jazz series and at the Algonquin Hotel; performed last winter at the Metropolitan Room with local songbird Maud Hixson as part of a tribute to songwriter Mickey Leonard; hosted the Piano Jazz spin-off, Piano Jazz: New Generation on National Public Radio, and took over for the late Marian McPartland as host of Piano Jazz. He's become a fixture of the Twin Cities Jazz Festival, hosting evening jams at the Artists Quarter through 2013 and now at Vieux Carré. For the past few years he has teamed up with vocalist Connie Evingson for shows celebrating the Great American Songbook at the Jungle Theater, has performed with Francisco Mela at the Dakota, and last spring appeared with Connie in the Dunsmore Room.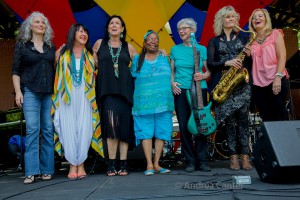 The Jazz Women All-Stars made its debut at the 2016 Twin Cities Jazz Festival, organized and directed by vocalist Patty Peterson to highlight the tremendous talent among our jazz women in the Twin Cities. Since then, the ensemble came back together at the Dakota last fall, and now, with some personnel shifts, is back on a festival stage. This edition of JWAS includes Kathy Jensen on sax, Mary Louise Knutson on piano, Joan Griffith on bass, Jendeen Forberg on drums, and vocalists Patty Peterson and Ginger Commodore.
Saturday, January 28 Schedule
Street Space at tpt  – 172 E 4th Street 
5:00 pm, Winter Jazz Fest Kick-off
6:00 -8:00 pm, Rare Historic Jazz Films presented by Bob DeFlores & Leigh Kamman Tribute
Vieux Carré  –  408 St Peter St
9:00 pm, Jon Weber & Friends
Black Dog  – 308 E Prince St
Saturday Night Jazz at The Black Dog Presents:
7:00 pm, Tommy Bentz Quartet
8:30 pm, Rodney Ruckus Trio
Golden's Lowertown  – 275 4th St E
8:30 pm,  Jazz Alley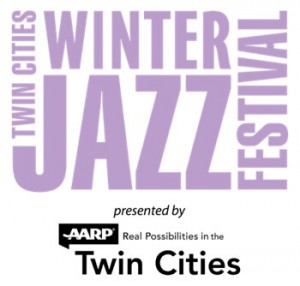 Sunday, January 29 Schedule
The Saint Paul Hotel Ballroom Main Stage – 350 Market St
1:30 pm, The Dakota Combo
2:30 pm,  Sam Rosenstone Trio Presented by the Schubert Club
4:00 pm, Jon Weber & Friends
5:30 pm,  Patty Peterson Presents – Jazz Women All Stars
7:15 Nicholas Payton Afro Caribbean Mixtape
The Saint Paul Hotel Summit Room Stage
1:30 pm, John Penny
3:00 pm, Andrew Walesch with Dave Karr
The Saint Paul Hotel M Street Café Stage
3:30 pm, Peter Kogan's Monsterful Wonderband
5:00 pm, Ted Olsen
The Saint Paul Hotel Lobby Bar Lounge
4:00 pm, JoAnn Funk
The St Paul Winter Carnival, Treasure Island Entertainment Stage in Rice Park
12:00 pm, Walker West Jazz Ensemble
1:30 pm, McNasty Brass Band
Tickets purchased in advance — $25 Saturday, $35 Sunday, $50 both days; both days plus VIP seating on Sunday with "meet and greet", $75. At the door, Saturday $30, Sunday $40. Winter Carnival stage at Rice Park, free. Tip jar at the Black Dog and Golden's – no festival ticket required. Cover at Vieux Carre' on Saturday without festival ticket – $5. Full festival information and advance tickets at www.twincitiesjazzfestival.com