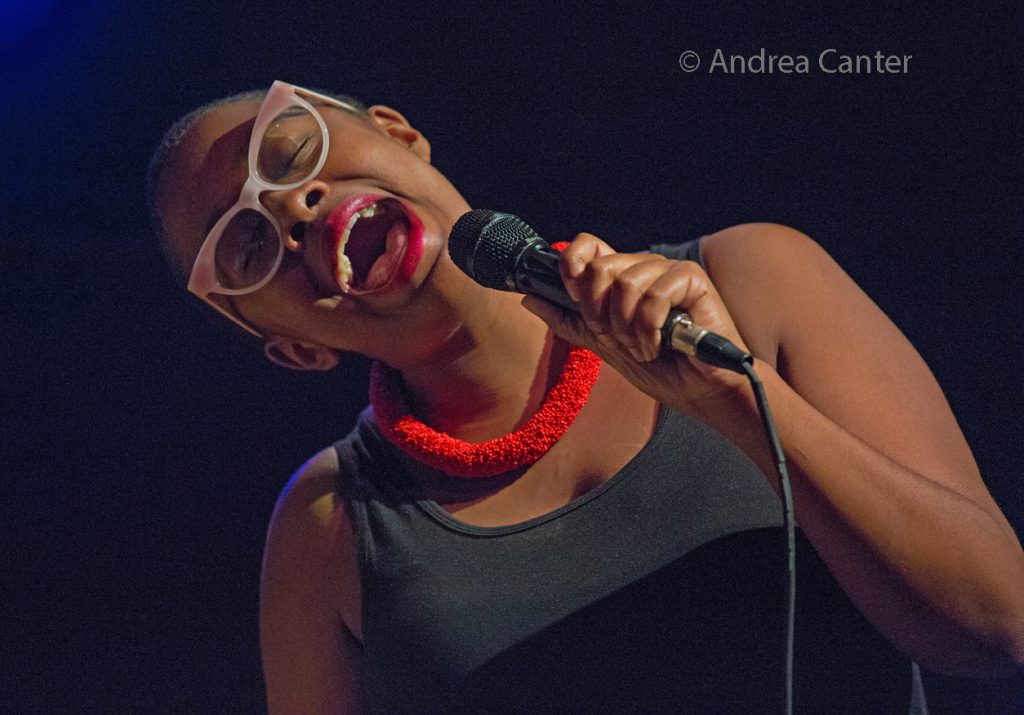 © Andrea Canter
We're looking forward to another star-filled week of jazz in the metro, including a revisiting of Ellington's Money Jungle, a rare performance by What Would Monk Do, a homecoming for sax great Bobby Watson, a new show with the amazing Cecile McLorin Salvant and two pianists… and more.
Big Gigs This Week
Friday, February 17.  Jeremy Walker's Jazz in the Target Atrium series tackles Ellington's famed recording, Money Jungle, at Orchestra Hall. Bryan Nichols, Jeff Bailey and JT Bates assume the roles of Ellington, Mingus and Roach as they offer their interpretations of one of Duke's most popular albums, recorded in 1962. Call to be sure there are tickets–Atrium space only seats about 100.
Jay Young's Lyric Factory returns to Jazz Central. Various permutations of this ensemble have entertained over the years at the Artists Quarter, Dakota, Vieux Carre' and more, and their last Jazz Central gig was packed. Their "Bandwidth: Radio Play Volume 2 includes music from Blondie to Tina Turner, Steely Dan to the Eurythmics, Monk and Miles to Luther Vandross and more. Veteran Jay Young plays piccolo bass with son Ian on electric bass, along with Thom West on keys, Ernest Bisong on violin, Theo Harris on drums, with Haylee Dee and Caitlin Daniels on vocals.
The Black Dog hosts the Jazz Bridge Project, led by father and son Roger (guitar) and Rajiah (flute) Johnson, with superior support from Abebi Stafford on keys, Ron Evaniuk on bass, and Eric Kamau Gravatt on drums.  At the Icehouse, string duo Zacc Harris (guitar) and James Buckley (bass) dazzle during the dinner hours, followed by the late show, the third installment of House of Dosh featuring the wizardry of drummer Martin Dosh.  READ MORE!