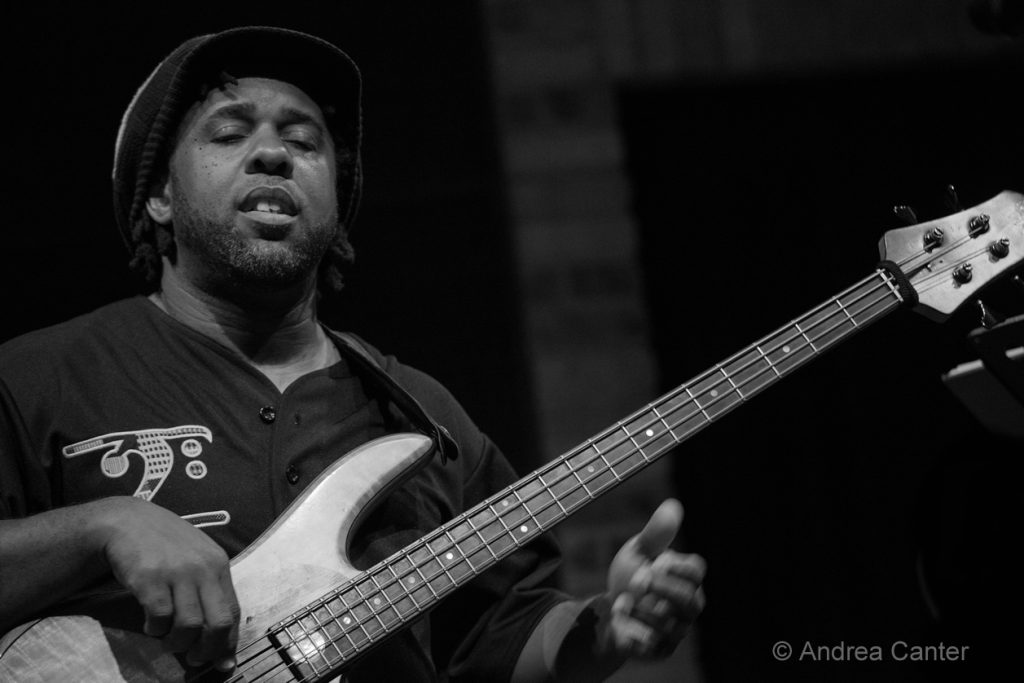 © Andrea Canter
Spring had another setback but warmer weather is on the horizon. The warming trend certainly continues on the local jazz scene, with some exciting visitors in town over the coming week as well as some of our hottest area talents. Bob Dorough, Monty Alexander, the Jazz Women All Stars…. can't complain!
Big Gigs This Week
Friday, March 3.  The Dakota brings back the Jazz Women All Stars led by Patty Peterson. Launched at the 2016 Twin Cities Jazz Festival,  the latest edition rocked the house at Winter Jazz Fest, and now that same configuration returns to the Dakota — Patty and Ginger Commodore on vocals, Mary Louise Knutson on piano, Kathy Jensen on alto sax, Joan Griffith on bass and guitar, and Jendeen Forberg on drums. That's one hot band!
At Jazz Central, it's the nearly monthly master's show with former Weather Report drummer Eric Kamau Gravatt and his long-standing Source Code. The band usually includes Dean Magraw on guitar, Solomon Parham on trumpet and Ron Evaniuk on bass.  The late show features young guns from North Central University's jazz program, led by Peter Shu.
Cafe Accordion entertains at Vieux Carre', following the opening sets from pianist/trumpeter Jon Pemberton; Southside Aces swing at Bistro LaRoux; Tim Sparks and James Buckley string together some impressive music during dinner hours at the Icehouse. Read More!