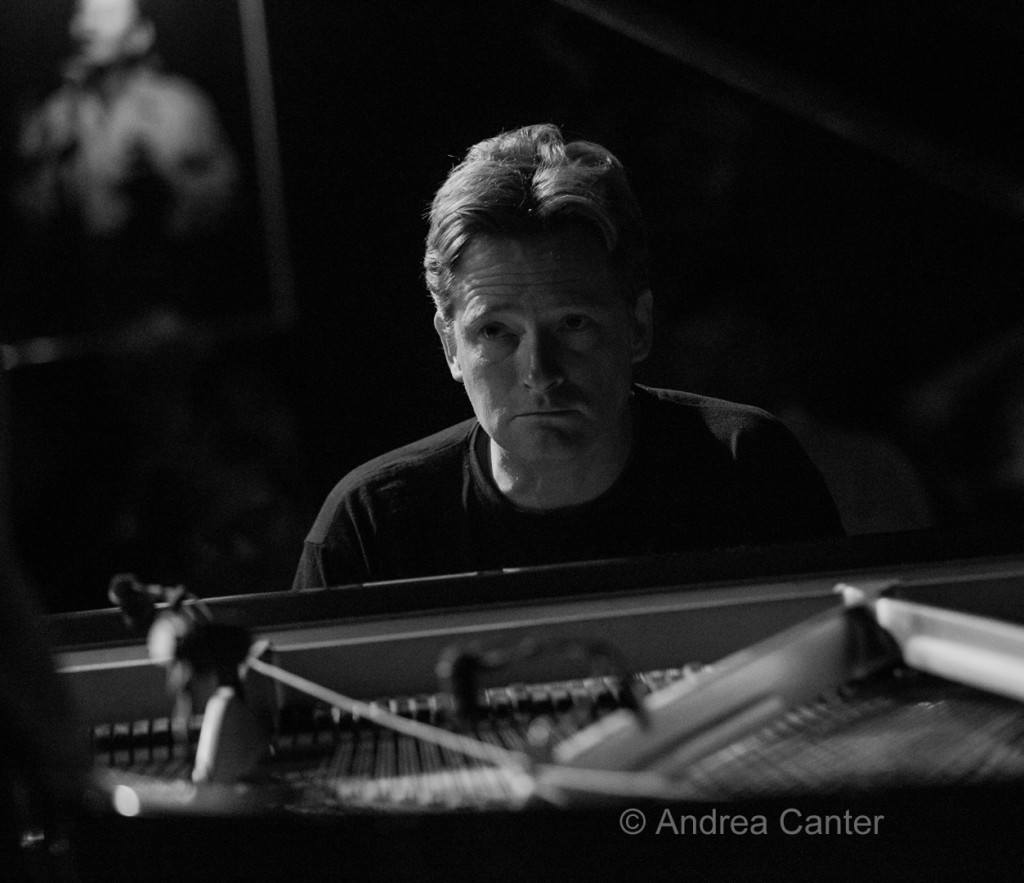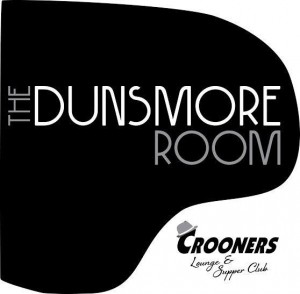 Widely acclaimed throughout Europe where he spends most of his touring time, pianist Bill Carrothers returns to his native Twin Cities and Crooners Lounge to perform solo in the Dunsmore Room on Tuesday, February 16 at 7 pm. Bill and his trio performed in the lounge last fall, and he sat at the Bosendorfer grand with the Dave King Trio in December for the grand opening of the Dunsmore Room. Both Bill and the audience were eager to have him return for a solo evening. Noted Bill, "It's a little bit of Europe, right here in Fridley."
Bill Carrothers has hardly followed the typical path of a musical prodigy. Growing up on the edge of the Twin Cities metro area, he heard lots of jazz at home, from his father's recordings of Dixieland and Gerry Mulligan to his mother's singing and piano playing. He started out with lessons from his church organist at age five—and he initially hated the piano. "My mom made me play… She used to set the oven timer for a half-hour and I'd have to just sit there, even if I didn't play, I had to just sit there and stare at the keys and I just hated it. I wanted to play baseball." But eventually Carrothers was turned on to jazz by his piano teacher, the late Bobby Peterson, who eschewed the academic exercises; instead "it was all sitting down and listening to records, playing along with them, or turning the stereo off and playing duets." Peterson also introduced young Bill to Bill Evans, Herbie Hancock, and most importantly, Miles Davis. Starting with Davis' Greatest Hits, he was mesmerized: "I wore it out. I listened to it 100 times. I'd never heard anything like that before."
After playing in his high school jazz bands, Carrothers moved on to the jazz program at North Texas State on a scholarship. However, he found the formality of college music studies frustrating. "I decided that the best way to learn it was to start buying every kind of jazz music I could find and start listening to it…" Gradually, Carrothers gained experience playing with visiting artists like James Moody and Billy Higgins, and recorded a well-received CD (A Band in All Hope) in 1986. By 1988, he'd had enough of college studies and headed to New York, where he recorded with Gary Peacock and Bill Stewart, and had gigs at the Village Gate, Birdland and Visiones. But the big city never felt like home, and after five years and leading one recording (The Artful Dodger), Carrothers gave up on the Big Apple, recognizing he preferred a quieter, more rural life than the frenetic pace of most jazz musicians. "The whole schmoozing, going to clubs, being seen and hanging out is not my thing at all."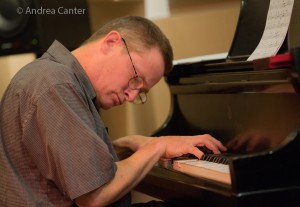 After trying upstate New York (Woodstock) for a couple years, he returned to the Midwest, and now makes his home in Michigan's Upper Peninsula. For much of his music, however, he spends his time in Europe, where he finds more work and a more open attitude toward jazz.  Now past 40, Bill Carrothers has had a relatively low profile but has established a strong following, touring throughout the U.S. as well as European venues. As a sideman he has appeared with Joe Beck, Scott Colley, Buddy DeFranco, Dave Douglas, Curtis Fuller, Billy Higgins, Lee Konitz, James Moody, Dewey Redman, Charlie Rouse, and Toots Thielemans, among others; as a leader he has released 16 acclaimed recordings. European honors have included the 2000 French Diapason d'Or de l'Année, and the 2004 Grand Prix de l'Academie Charles Cros, and numerous Top 10 of the Year lists in France.
Bill's Birdology recording, 2000's Duets With Bill (Stewart), was awarded the German Schallplatten Preis. Departing from the acoustic piano, Carrothers played Fender Rhodes on The Electric Bill (Dreyfus, 2002) with Bad Plus partners Reid Anderson and Dave King, a release dubbed by Tom Surowicz (Minneapolis Star Tribune) as one of the best recordings of 2002, "as serious and sensuous and spacey as Miles Davis in his pioneering fusion period." Noted Jazziz (2002), "Carrothers' playing recalls that of Andrew Hill and Herbie Nichols, pianists both known for their patient improvisations and composerly senses of intrigue." Bill's interest in American history led to several projects, including his tributes to the Civil War (The Blues and the Greys, Bridge Boy Music, 1997; Armistice 1918, Sketch, 2004; and the live solo CD, Civil War Diaries, Bridge Boy Music, 2005).  Armistice was nominated for the 2005 French "Grammy" equivalent, Les Victoires du Jazz.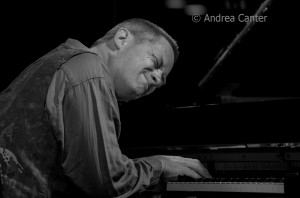 Carrothers' 2005 release, I Love Paris (Pirouet), followed a more mainstream direction, focusing on tunes from the 20s-40s.  Turning sharply again, in late 2005, Carrothers, with Twin Cities' cohorts Gordon Johnson and Dave King, released Shine Ball (Fresh Sound/New Talent)—mostly spontaneous improvisations. Never one to take a break if there's a piano nearby, Bill released Keep Your Sunny Side Up (Pirouet) in early 2007, featuring bassist Ben Street and drummer Ari Hoenig. In October 2008, a long-lost trio date with Carrothers, Gary Peacock and Bill Stewart (recorded in 1992) was brought back to life and released as Home Row (Pirouet).
Bill's more recent recordings include a 2010 trio tribute to Clifford Brown (Joy Spring), the solo spontaneous improvisation set, Excelsior, and the 2-volume A Night at the Village Vanguard, his first live recording with his European trio, both released on Pirouet in 2011. Of the latter, All About Jazz's Dan McClenaghan dubbed it "a complex, enchanting and strikingly lovely success." More recently, Carrothers appeared with Billy Peterson on Dave King's trio debut, I've Been Ringing You (2012, Sunnyside), and released another solo set reflecting his life in Minnesota, Family Life, a "blatantly intimate" disc displaying a "tender, evocative soulfulness" (Britt Robson, Jazz Times). His most recent releases have been under the radar in the U.S. — Castaways (Pirouet, 2013) with Drew Gress and Dré Pallemaerts, and the solo Civil War Diaries Live on the French label Sans Bruit (2013), from the 2006 concert.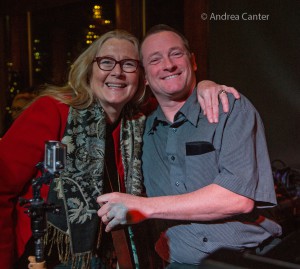 Recent exploits have included two solo performances at the famed Gilmore Keyboard Festival and appointment as a Lecturer at the Lawrence Conservatory in Appleton, WI. In the past year, Bill has performed in the Twin Cities with his Dublin trio (Kevin Brady and David Redmond) at Studio Z in St. Paul (January 2015), in Crooner's Lounge with his trio (September 2015), in an opening studio recording session as guest artist with Red Planet at Creation Audio (October 2015), with wife Peg for her CD release at Studio Z (November 2015), and at the grand opening of the Dunsmore Room with the Dave King Trio (December 2015).
"The relentlessly inventive pianist Bill Carrothers' harmonic sophistication has to be heard to be believed."  —Howard Reich, Chicago Tribune
Reservations are strongly recommended for this  much-anticipated solo night. There is no cover; however a minimum food/beverage purchase of $20 per person is requested. Crooners Lounge is located at 6161 Highway 65 NE in Fridley, about 20 minutes north of downtown Minneapolis just north of I-694; reservations for the Dunsmore Room at 763-571-9020.