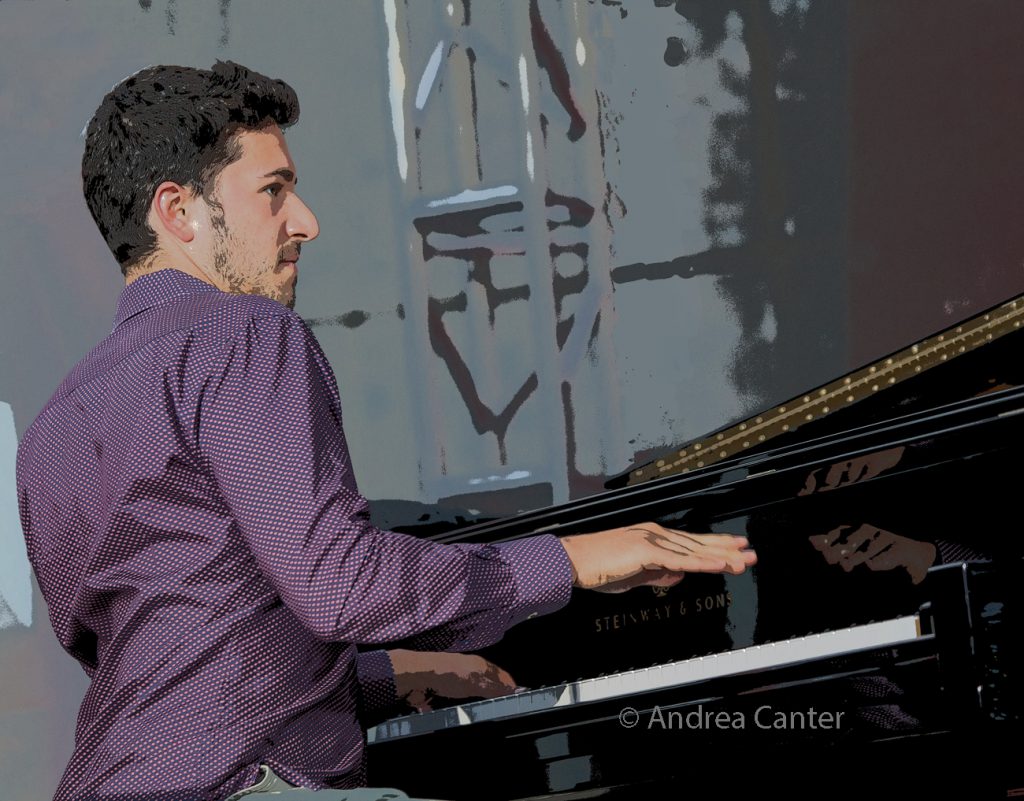 © Andrea Canter
Happy Almost Spring!  We have some young and local rising star performers this weekend, as well as a Twin Cities debut visit from one of the nation's rising stars of jazz piano. Throughout the week, veterans of the local scene shine on stages across the metro.
Big Gigs This Week
Friday, March 17.  It's St. Patrick's Day and the luck of the Irish extends to jazz. Trombonist Nick Syman, a frequent soloist with the Adam Meckler Orchestra and other area big bands, as well as educator in Hudson, WI,  brings a quartet of still-young lions to Jazz Central, with Ted Godbout on piano, Ted Olsen on bass and Andres Crovetti on drums.
Vieux Carre' offers an enjoyable culture clash with the energy of New Orleans in the heart of St Paul 's Irish celebration. Jeremy Walker opens on piano, followed by the King Baron Hot Several –some of the area's hottest jazz and soul talents coming together with a sound that is part Second Line, part trad, and a part that only KBHS can define. Hear Cameron Kinghorn on trumpet and vocals, Nelson Devereaux on reeds, Keith Hilson on trombone, Evan Clark on tuba and Lars-Erik Larson on drums–all top area jazzers, along with vocalist  Abbie Mills.
Saxophonist and vocalist Jason Weisman is on stage at Hell's Kitchen with his band, Jason and the Q; Jake Hanson and James Buckley offer string duo madness at the Icehouse; and the Kronick Quintet outshines any green beer at the Public Kitchen.  Read More!