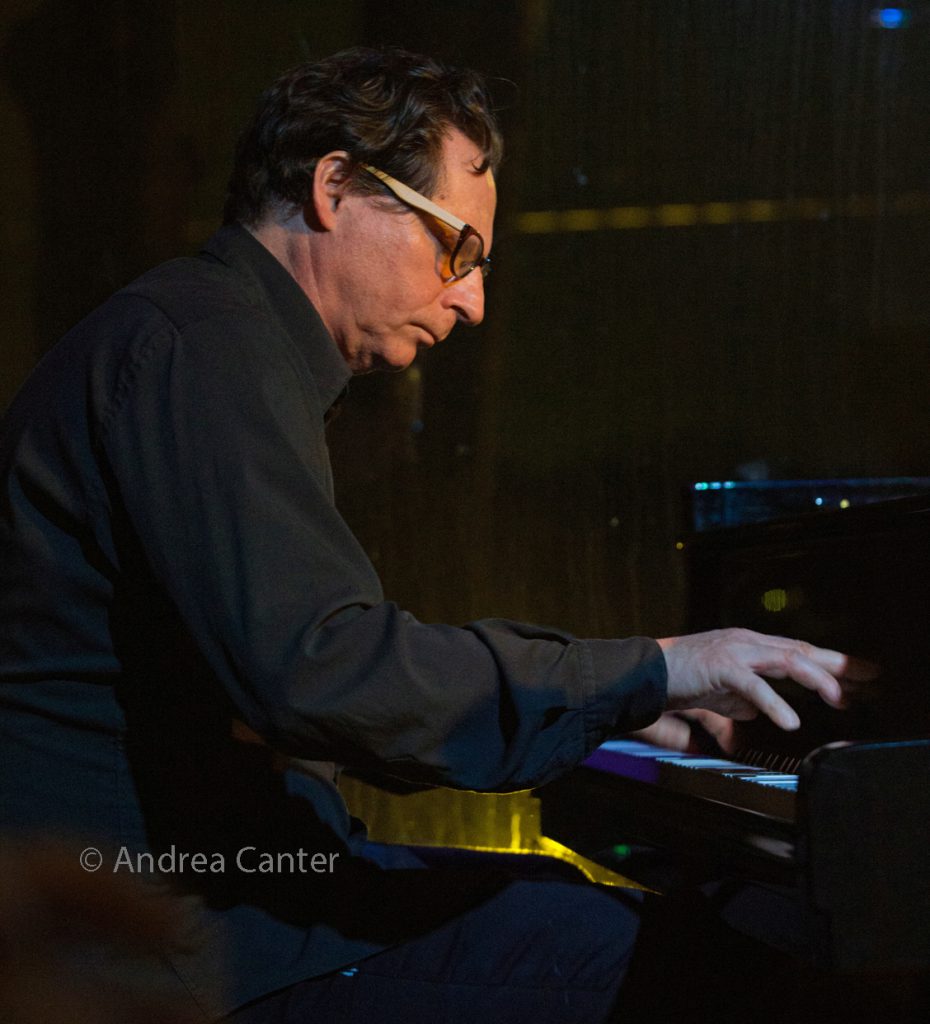 © Andrea Canter
Considered one of the most versatile pianists on the Twin Cities jazz scene, Peter Schimke seldom takes the leading role on jazz club stages. It's a rare treat this Thursday, March 23 (9 pm) when Schimke leads a stellar trio with bassist Chris Bates and drummer Cory Healey at Reverie — part of the Thursday Night Jazz at Reverie series curated by Steve Kenny.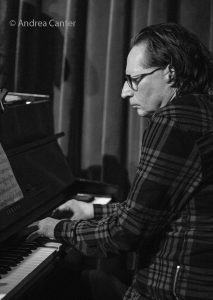 Peter Schimke launched his music career at age 8, playing piano and drums. He was significantly influenced early on by his older brother's rock albums, hearing the likes of B.B. King, Johnny Winter, Jimi Hendrix and The Beatles. Soon he was playing boogie woogie and blues piano and singing in his brother's blues band. His first pro gig was with the New Psychenauts. Peter became lead singer for the Swingin' Combo, a contemporary of The Replacements and Husker Du. Peter played his early rock gigs as keyboardist with Charlie Musselwhite at Blue Max on Maui.
Peter studied classical piano with with James D. Johnson and Gary Kirkpatrickt, and jazz piano with Manfredo Fest, Jim McNeely and Harold Mabern; he also received an NEA grant and scholarship to the Banff Arts Centre. Over his career, he has toured or recorded with Art Farmer, Tom Harrell, Fareed Haque, Mark Murphy, Victor Wooten, Estaire Godinez, Rita Coolidge, and recently, with saxophonist Jerry Bergonzi with whom he recorded a live concert. He is also singing, playing keys and composing for a new solo project. Locally Peter can be heard with Mississippi, What Would Monk Do and How Birds Work. He is also on faculty at the McNally Smith College of Music.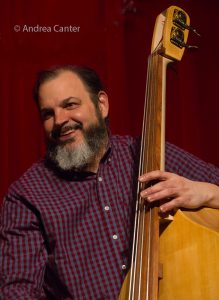 Bassist Chris Bates is one of the busiest musicians in the metro, performing with the Atlantis Quartet, Red Planet, Framework, How Birds Work, Tall Tales, Bill Simenson Orchestra, Adam Meckler Orchestra, and many other cutting edge ensembles. In the past few years he has stepped out front as leader of the Good Vibes Trio and Red Five, both of which released debut albums in the past few years. He recently revived another vibes trio, Low Blows, launched a trio with Joe Strachan and Ted Olsen, and curates a monthly improvisation series at Jazz Central, one Wednesday night per month. Chris studied at the University of Wisconsin–Eau Claire and later with Anthony Cox, was an original member of the Motion Poets, and a 1999 McKnight Composer Fellow. He was one of four jazz artists to be awarded a composition commission from Zeitgeist, which was premiered at the 2014 Twin Cities Jazz Festival.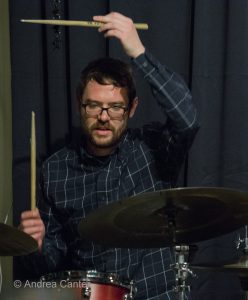 Iowa native Cory "The Healer" Healey moved to the Twin Cities about 3 years ago after stints in Chicago and New York. His unique and versatile style of drumming led to performance opportunities in a wide range of genres and touring extensively in North America and Europe. While in Chicago, Cory performed regularly with Windy City ensembles, including Fareed Haque's Flat Earth Ensemble, neopsychodelic-post rock jazz group Algernon, and W.W. Lowman. Healey also has performed with a number of leading international artists, including Kenny Wheeler, Dr. Lonnie Smith, John Abercrombie, and David Berkman. In addition to fronting his own bands (Quartet, Beautiful Sunshine Band), Cory has appeared locally with the Bryan Nichols Quartet, Adam Linz's Le Percheron, Chris Bates Trio, the Jon Pemberton Trio, and more.
Thursday Night Jazz at Reverie presents top local jazz acts weekly, Thursdays at 9 pm, at 1931 Nicollet Av South, just south of downtown Minneapolis. No cover but donations ($10 recommended) are appreciated to support the musicians and the series. Thursday night schedule at www.thursdaynightjazzatreverie.info