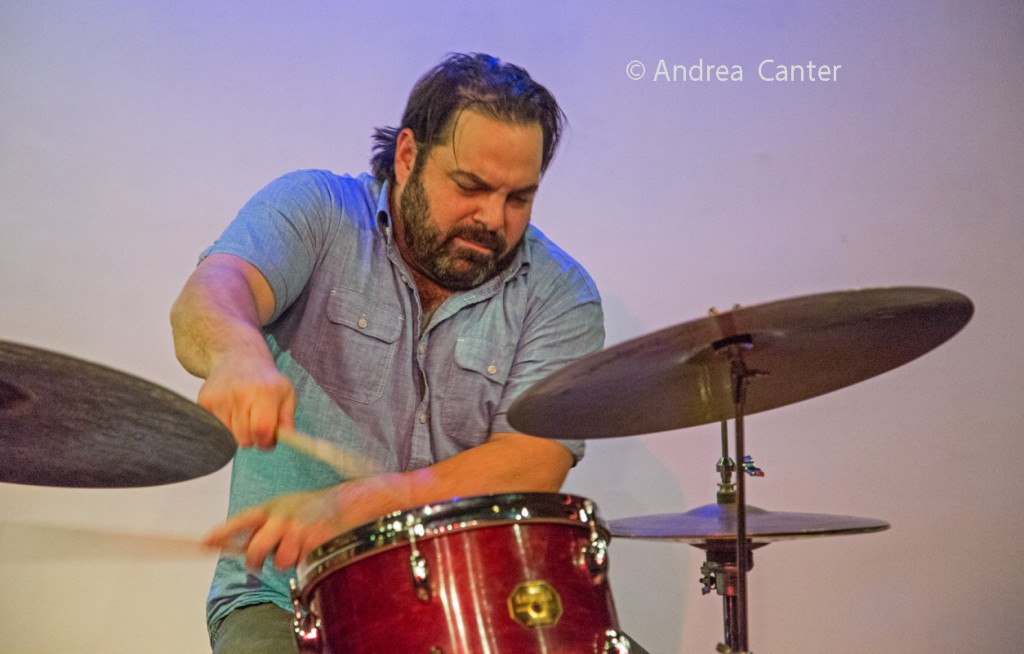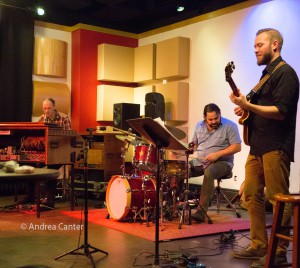 One could say that JT Bates has always marched to a different drummer– himself! And one could also say that JT tends to go "against the grain" or in unexpected directions. "Grain" happens to be the name of JT's organ trio, which performs at 9 pm on Thursday, February 18 at Vieux Carré in St Paul. Joining JT in his off-the-beaten-path journey will be Hammond B-3 specialist Kevin Gastonguay and guitarist Zacc Harris.
J.T. Bates is one of the busiest drummers in the Twin Cities, on and off the bandstand. He was a member of Motion Poets and has worked with a variety of Latin, electronic, and experimental ensembles, including Bryan Nichols' Quintet and Trio, Chris Bates' Red Five, Fat Kid Wednesdays, the Zacc Harris Group, and The Pines. In addition to curating his Jazz Implosion series at the Icehouse on Monday nights, JT often appears on the Icehouse stage with such musicians as brother Chris, Dave King, Brandon Wozniak and more. Noted Richard Brody in The New Yorker, "In free rhythm, his shimmering cymbals recall Sunny Murray's work with Ayler; the tom-tom groove is like the one Ed Blackwell got with Coleman; and, when he plays on an ethereally introverted modernistic piece, he sounds like a one-man Art Ensemble of Chicago, ready to use anything for the right sound—chopsticks, chains, his hands, and even the nub of a drumstick, which he rubs on cymbals to make them whisper as if butterflies were beating their wings upon them."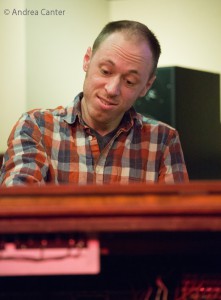 A native of Burnsville, MN, Kevin Gastonguay is a busy keyboardist/ composer/ arranger/ instructor who studied at  McNally-Smith College of Music. While attending McNally, his combo won top honors at the Eau Claire Jazz Festival in 2008 and 2009.  These days Kevin performs throughout the Twin Cities with Kevin Washington, Jay Young, Michael Bland, Foreign Motion, and the JT Bates Organ Trio, and teaches piano and percussion.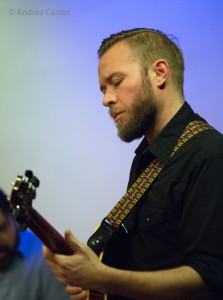 Guitarist Zacc Harris came to Minneapolis about eight years ago from Illinois, where he graduated from Southern Illinois University. Here he formed the Luminessence Trio (now Zacc Harris Trio), continuing weekly gigs at the Riverview Wine Bar. Zaac leads his Quartet,  the Atlantis Quartet, Vital Organ, the Zacc Harris Group, Counterclockwise and Monk in Motian; performs with Dean Granros' Tall Tales; is frequently on stage with Brandon Wozniak, Adam Meckler and Babatunde Lea; and teaches private guitar lessons. He's also curated the Jazz at Studio Z series for four seasons. Zacc recently returned from a week of gigs in London, including performances at Ronnie Scott's and the Pizza Factory.
Vieux Carré is located in the lower level of the Hamm Building at 408 St. Peter Street in downtown St. Paul (the space formerly occupied by the Artists Quarter); cover $8. Full schedule at http://vieux-carre.com